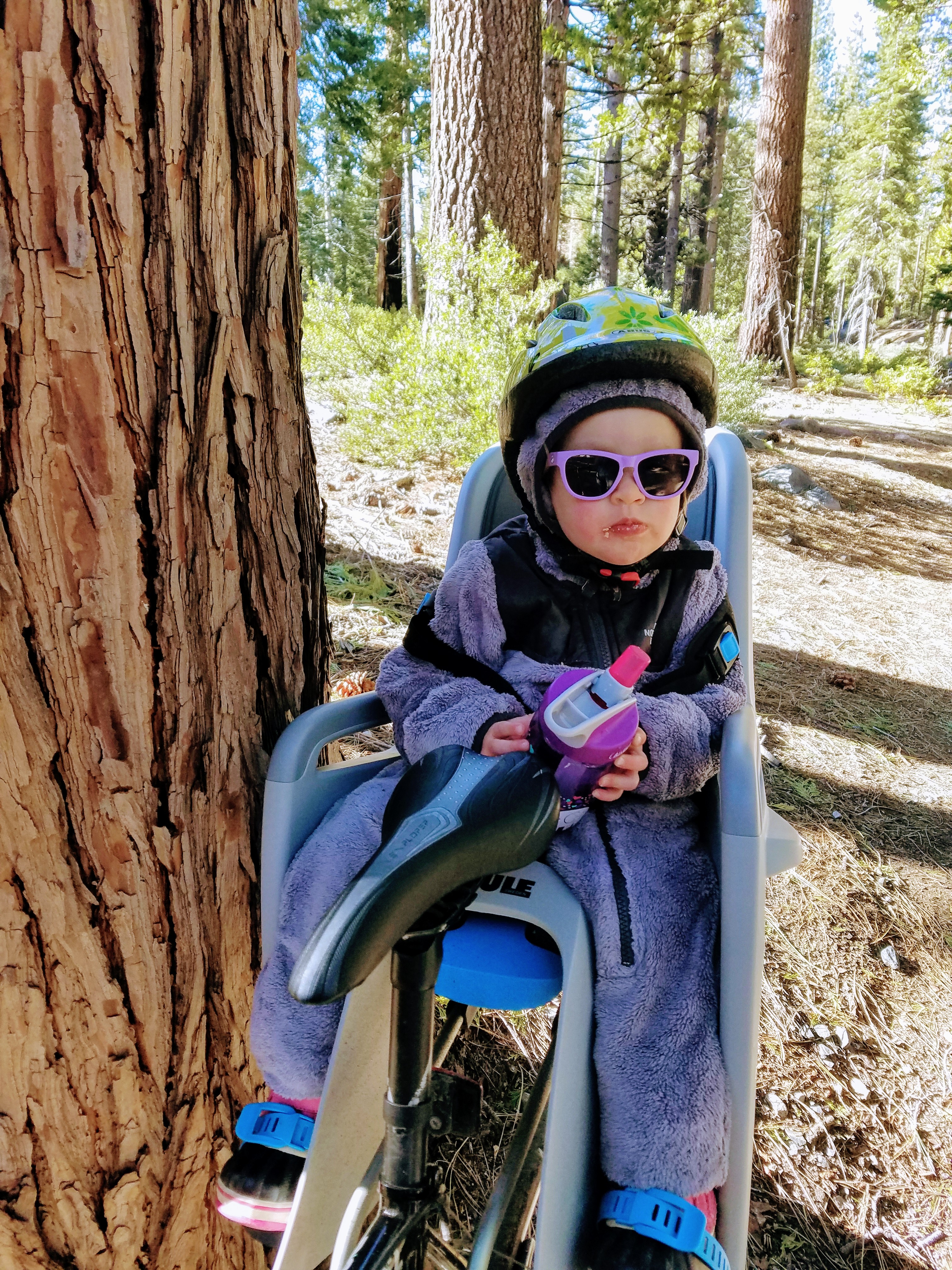 Tallac Point features a beautiful beach in-between Baldwin and Kiva Beach in South Lake Tahoe, CA. Our favorite thing about this spot is the gorgeous backdrop of Mount Tallac behind a meadow on one side, and Lake Tahoe on the other. It is easy to bike there via the Camp Richardson bike trail.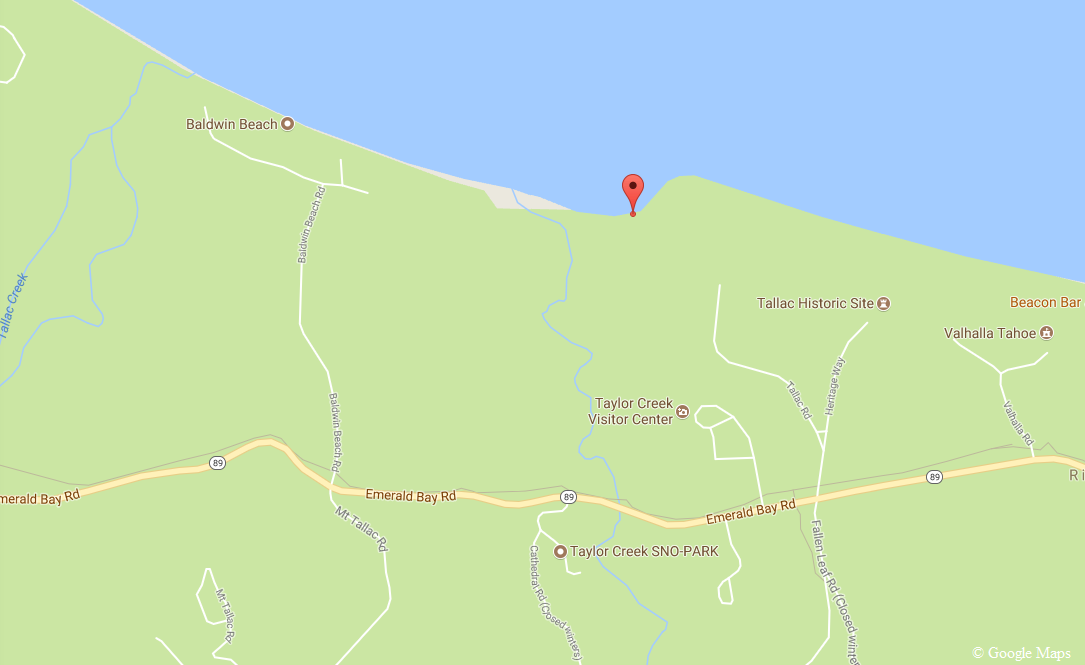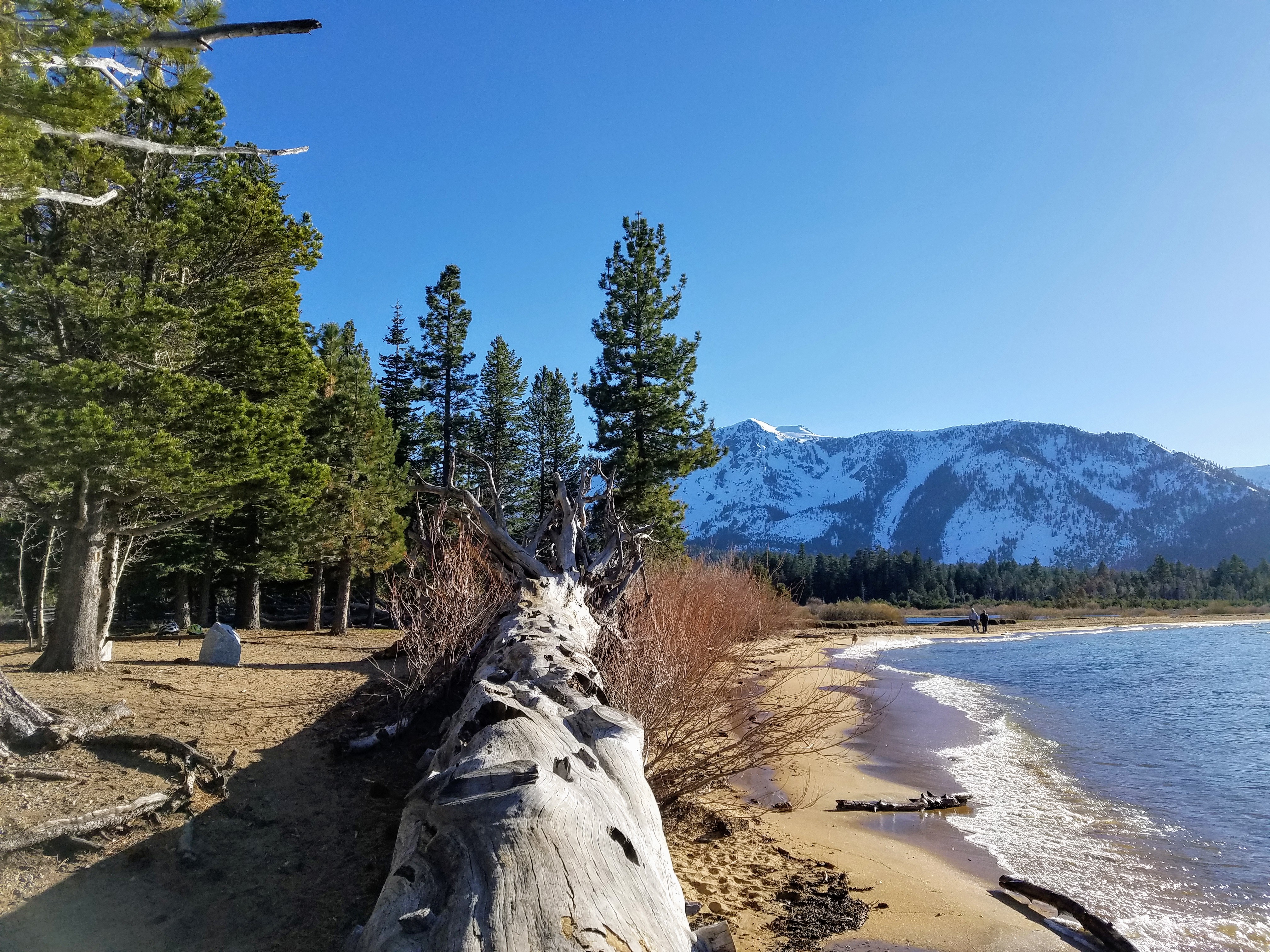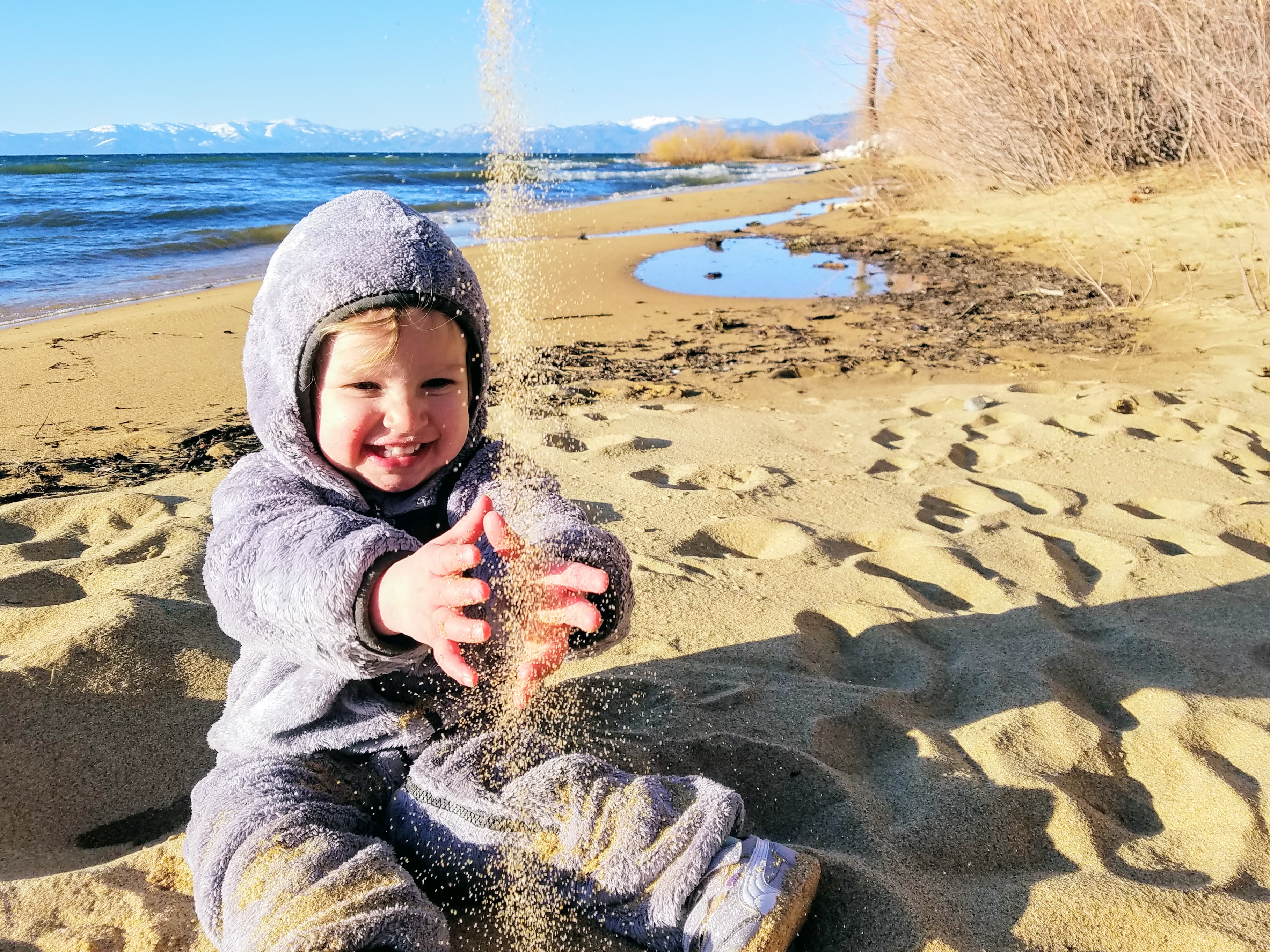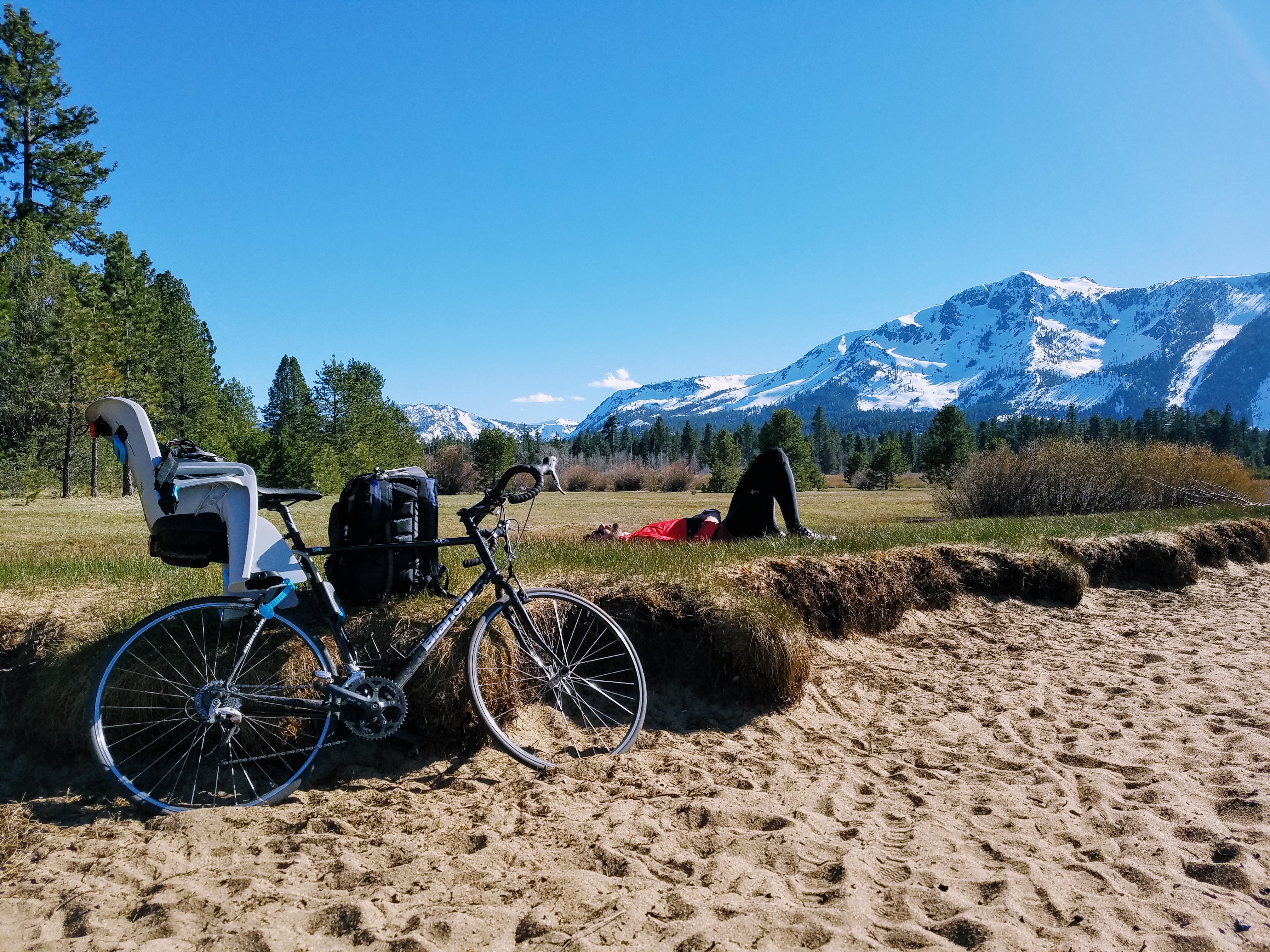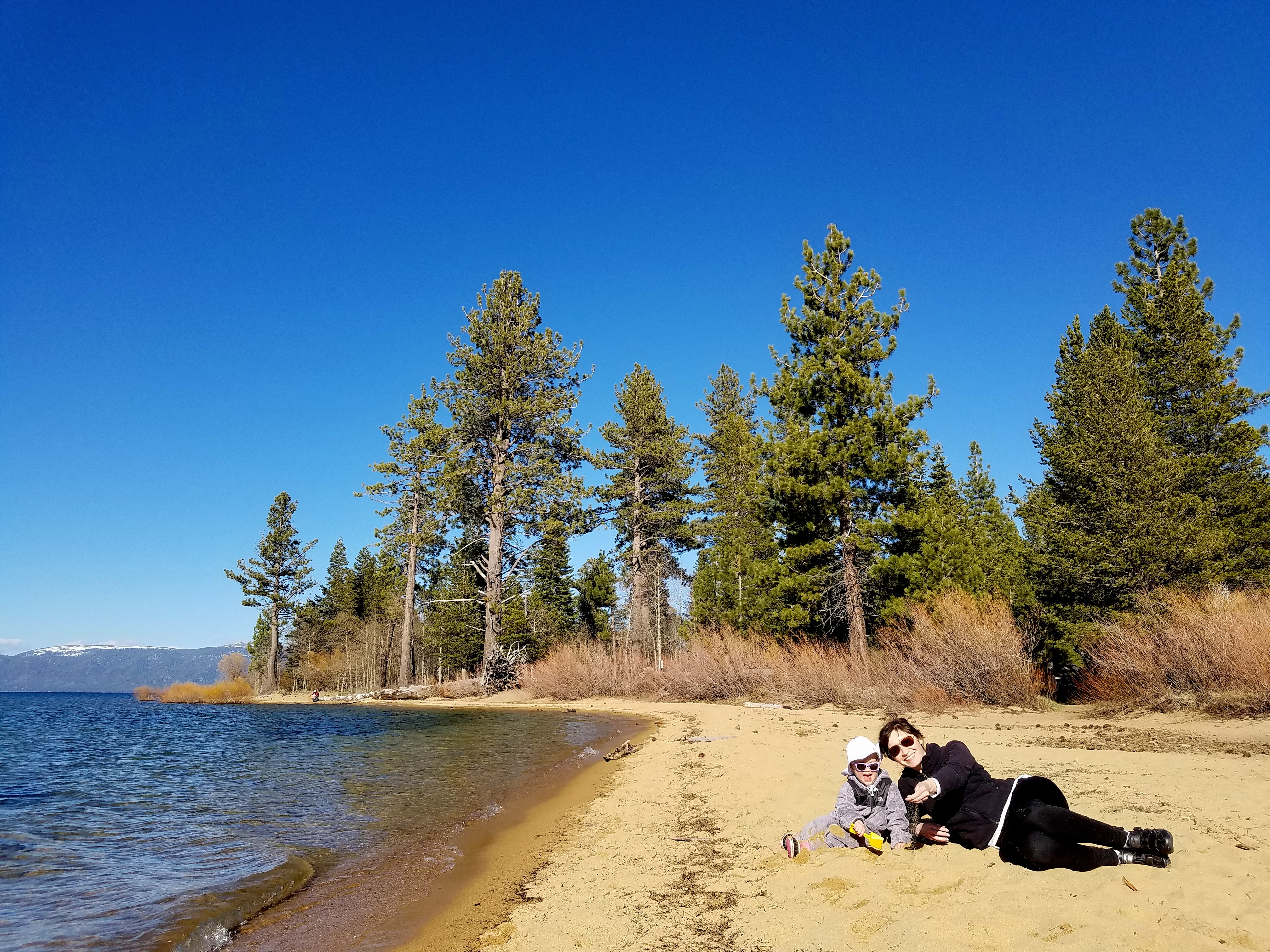 ABOUT THE GEAR
For our Tallac Point biking adventure, we used the following gear.
Child Bike Seat
We started using our Thule RideAlong Child Bike Seat when our daughter turned 9 months old. It's awesome because it can be removed and reattached quickly, as long as you leave the base installed on the bike where the bars lock in. It also reclines, which makes it comfortable for your toddler and keeps their head relatively stable. Our daughter has napped in this position during bike rides many times because she finds it so comfortable! If you are looking for a baby bike seat or toddler bike seat, look no further. It works for babies 9 months old up to children 6 years old.