For our "babymoon," we stayed in Incline Village, NV for a few days. At the time, we were living in the Bay Area, so it was a treat to get away to beautiful Tahoe! One of the spots we relaxed at was Hidden Beach. When we learned of this beach, we found it mysterious and wanted to check it out. The name kind of fits, because to get to the beach you have to park on the main highway (Hwy 28) just before the sign that says "Residents Only" and then hike down about a half mile to the beach area. Hidden Beach offers views of Tahoe's famous gradient blue waters, and gorgeous rocks.
Here is the location of Hidden Beach: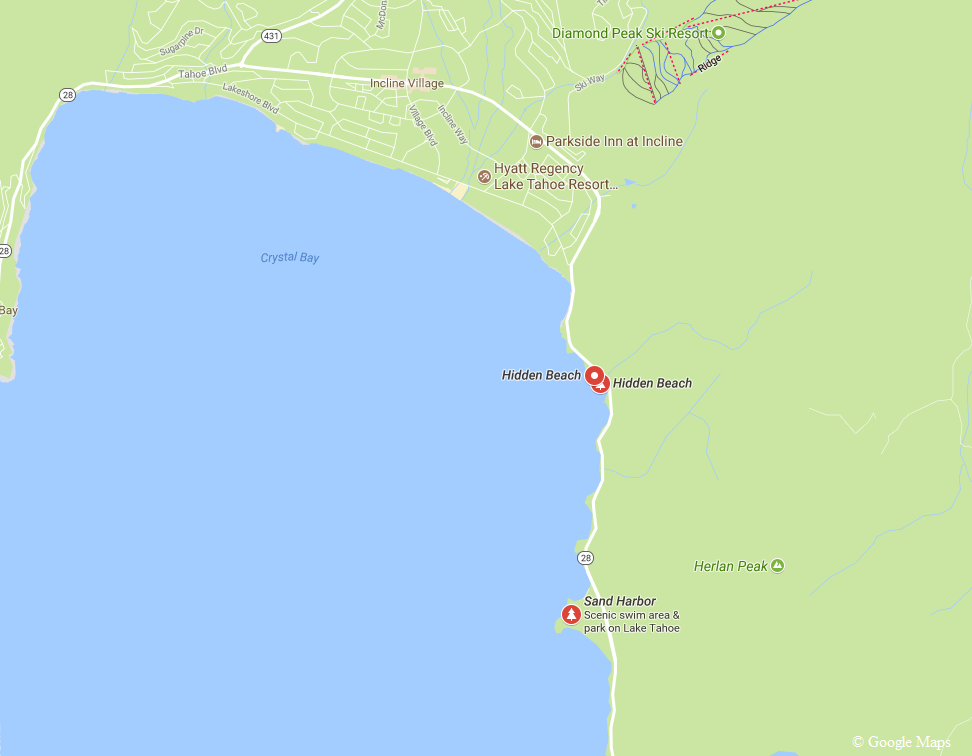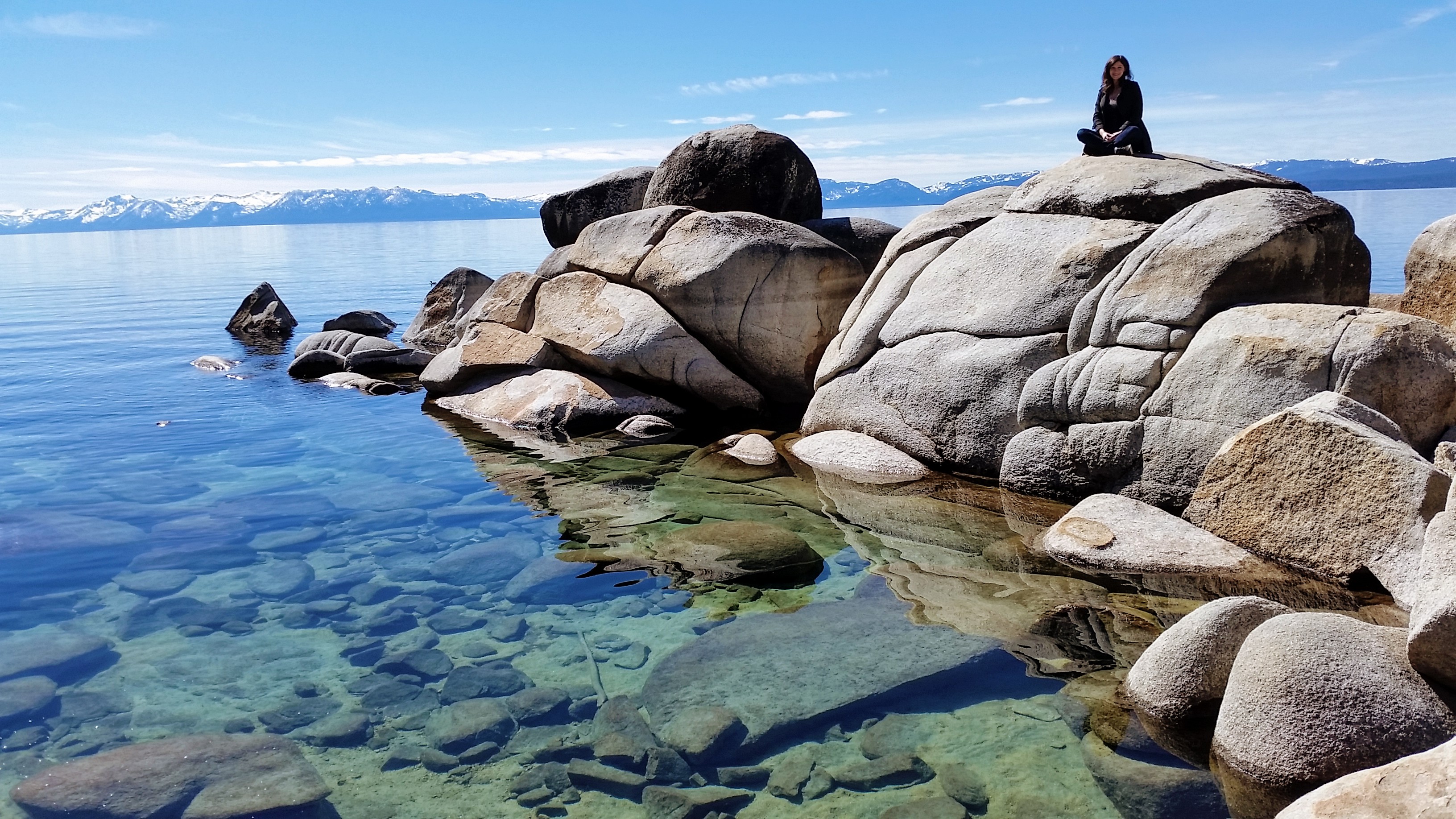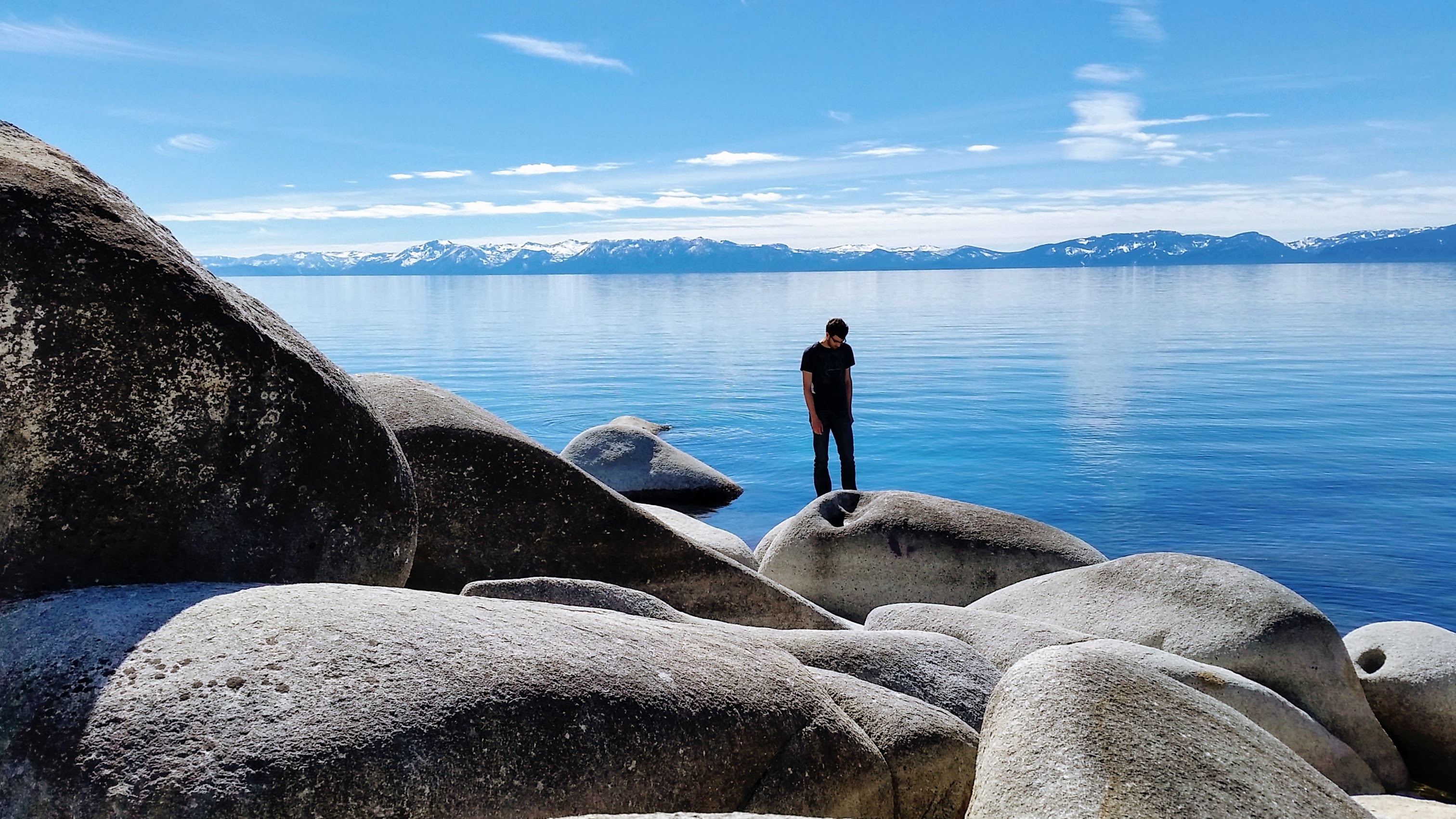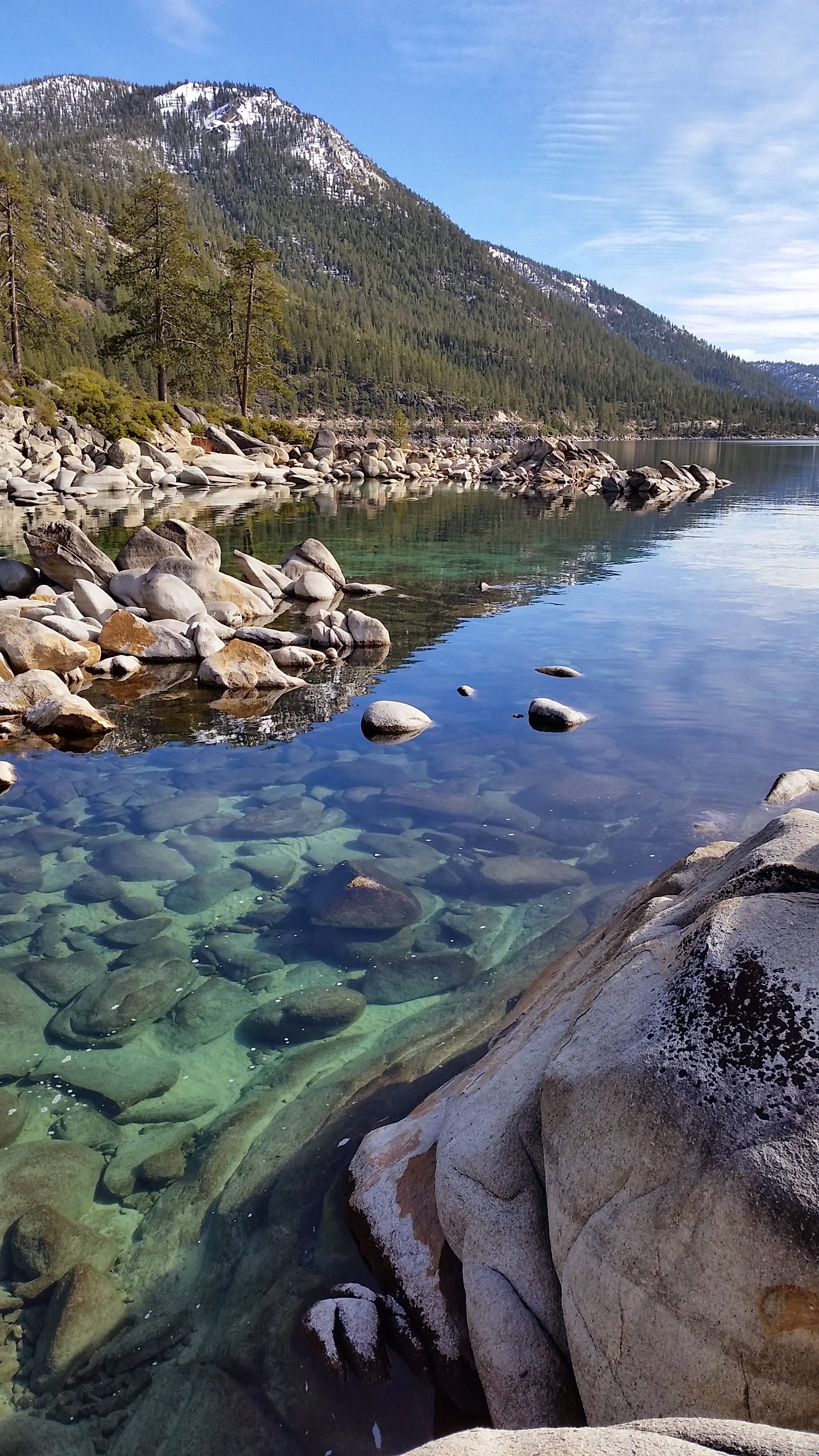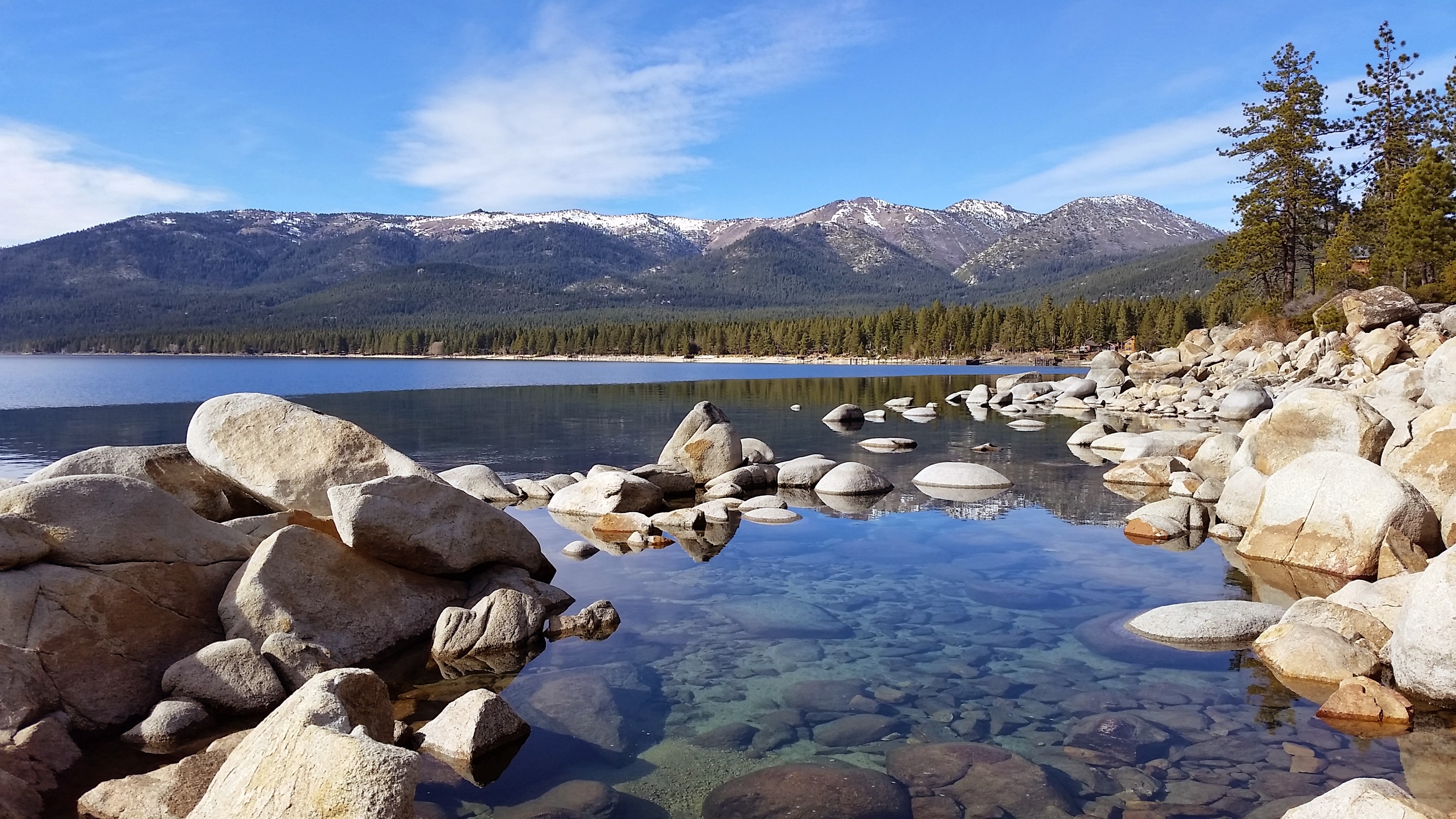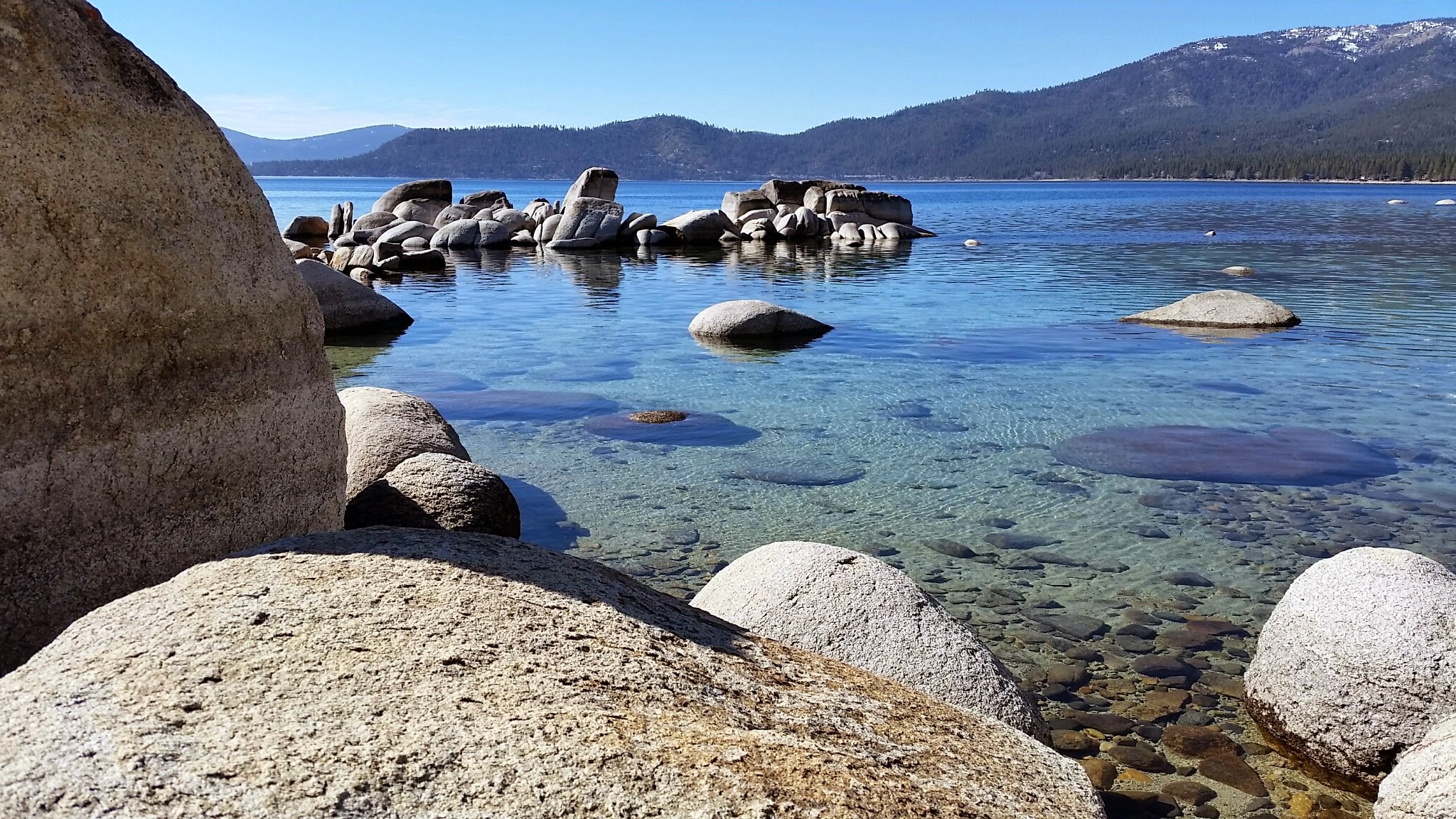 If you continue following the trail, you will discover other nice beaches, too!