Echo Lake is a 2 mile long glacial lake in the Sierra Nevada, located near Meyers, CA and is divided into two parts, upper and lower. The famous Pacific Crest Trail between Canada and Mexico borders the lakes. It is a popular summertime destination for hikers, boaters, fishers, etc., but in the winter months it gets buried in snow!
One Friday morning we ventured up "the wall" of granite that leads up to Echo Lake from highway 50 near the avalanche control gun tower. Parking at the gun tower is for employees only, but there is usually parking across the highway off to the side. This trail is very difficult, and requires climbing with hands and feet in some areas. At certain parts of the trail, you will be climbing steep walls of smooth granite, holding onto boulders and crevices to make your way up. Good footwear is a must, and bring a lot of water! There is very little shade. This trail is not recommended for children.
Here is the location of the beginning of the trail: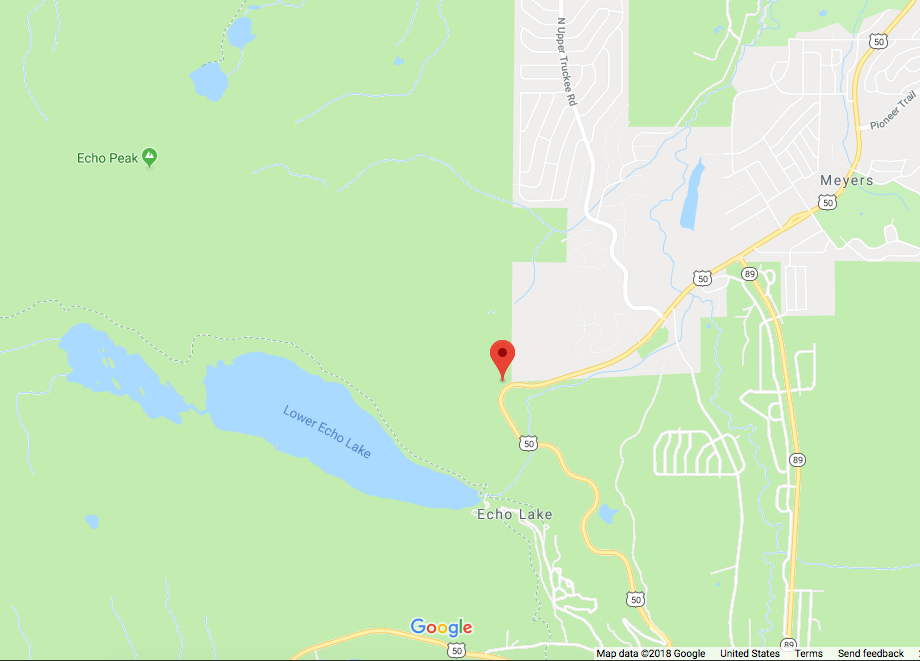 This is where we parked our car and began our hike. Once your cross highway 50, you should head toward the granite wall and look for cairns. Cairns (human-made stacks of stone) are located throughout the trail and will help you keep on track, for it is very easy to lose your way.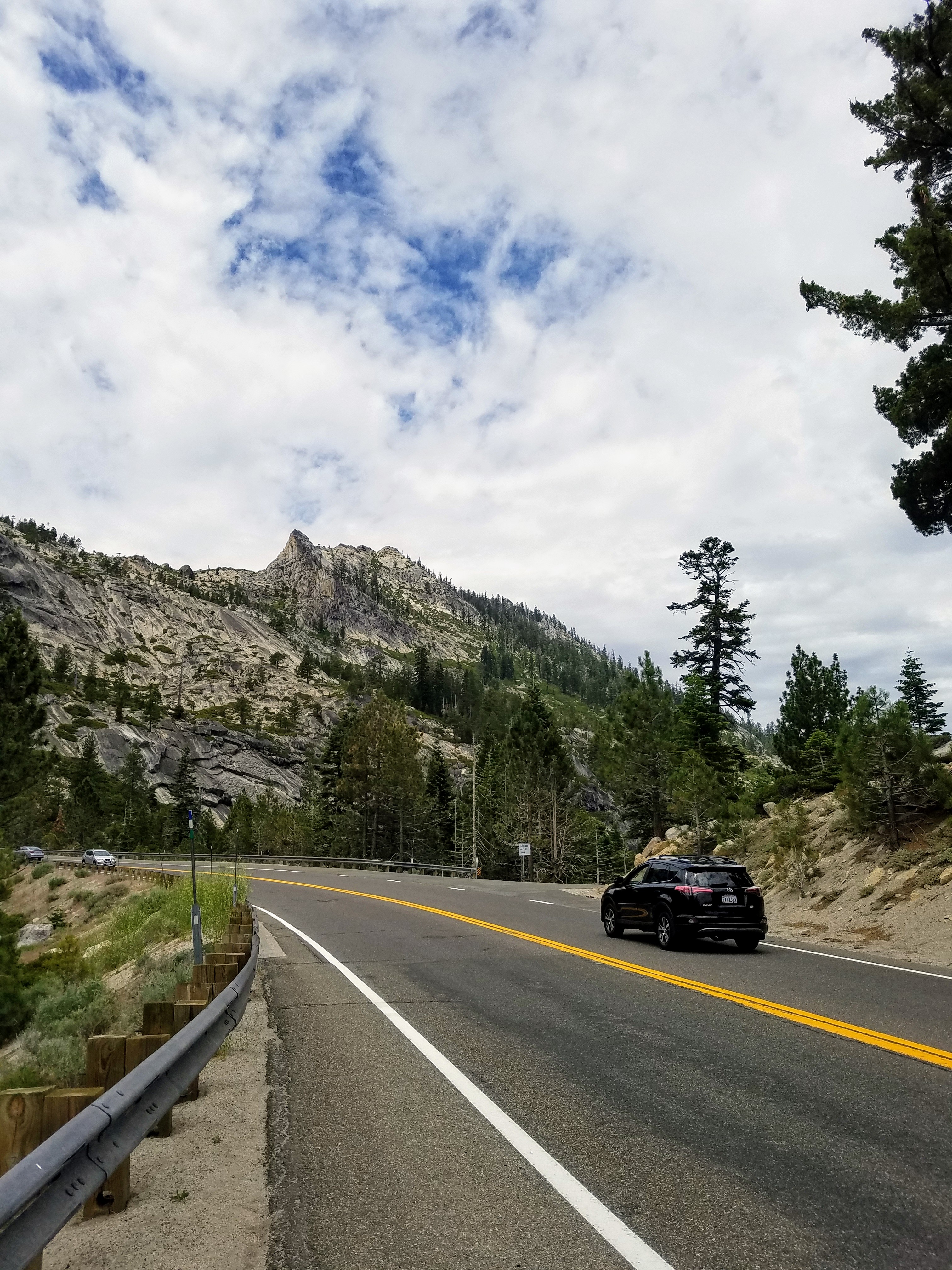 If you look closely, you can see a cairn to the right.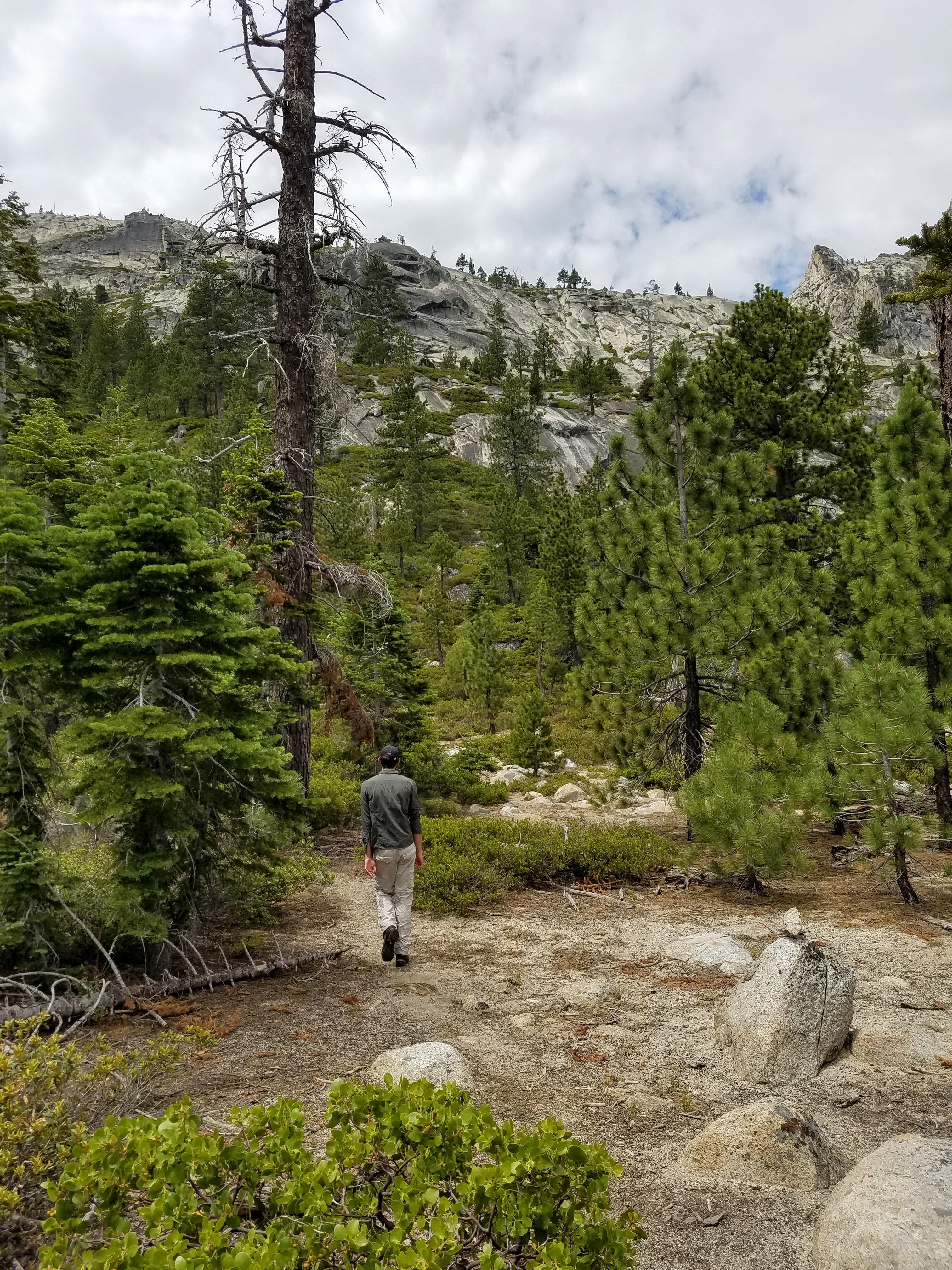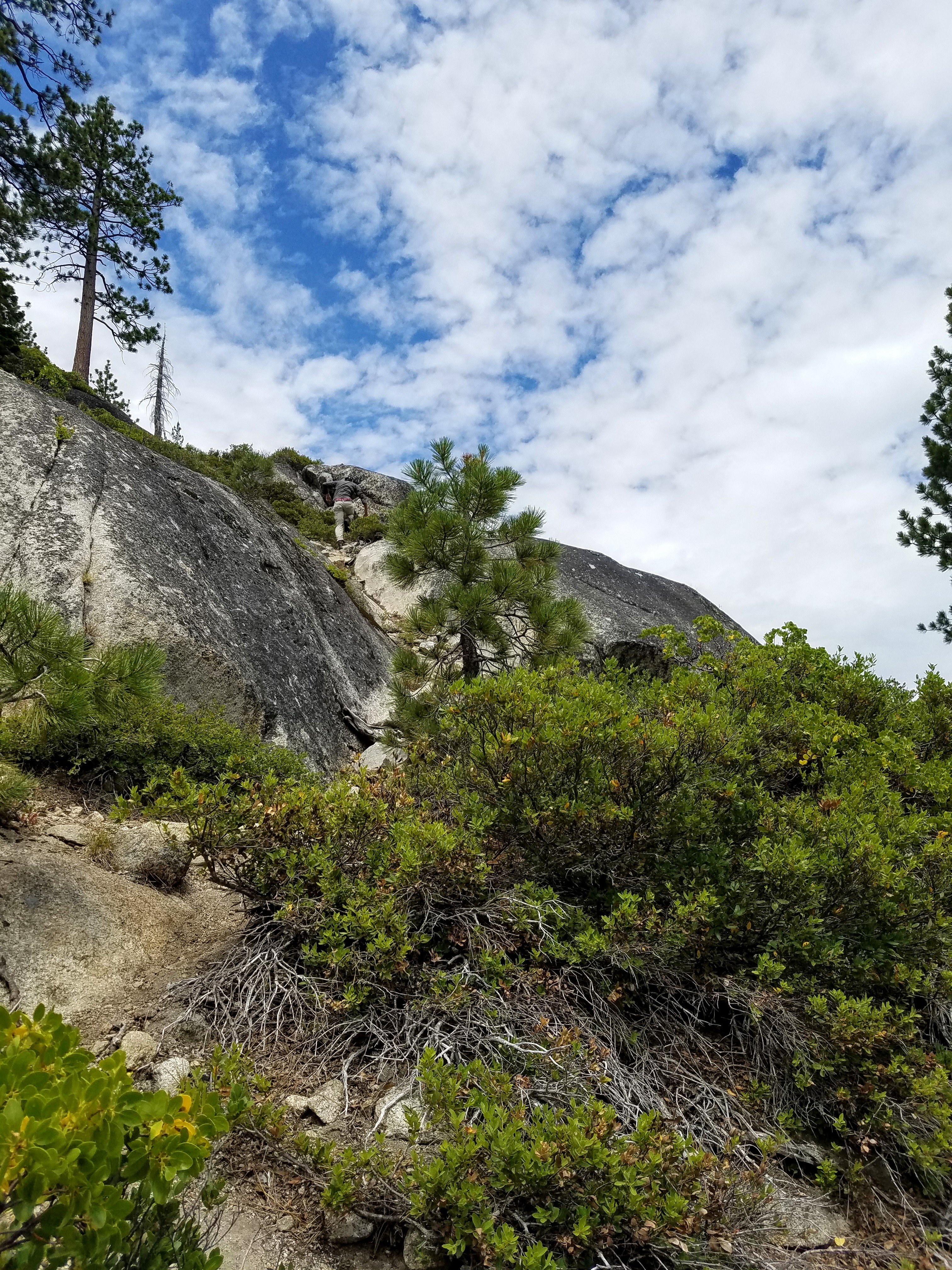 Less than halfway up, you have a nice view of Osgood Swamp right below, and the beginning view of Lake Tahoe in the far distance.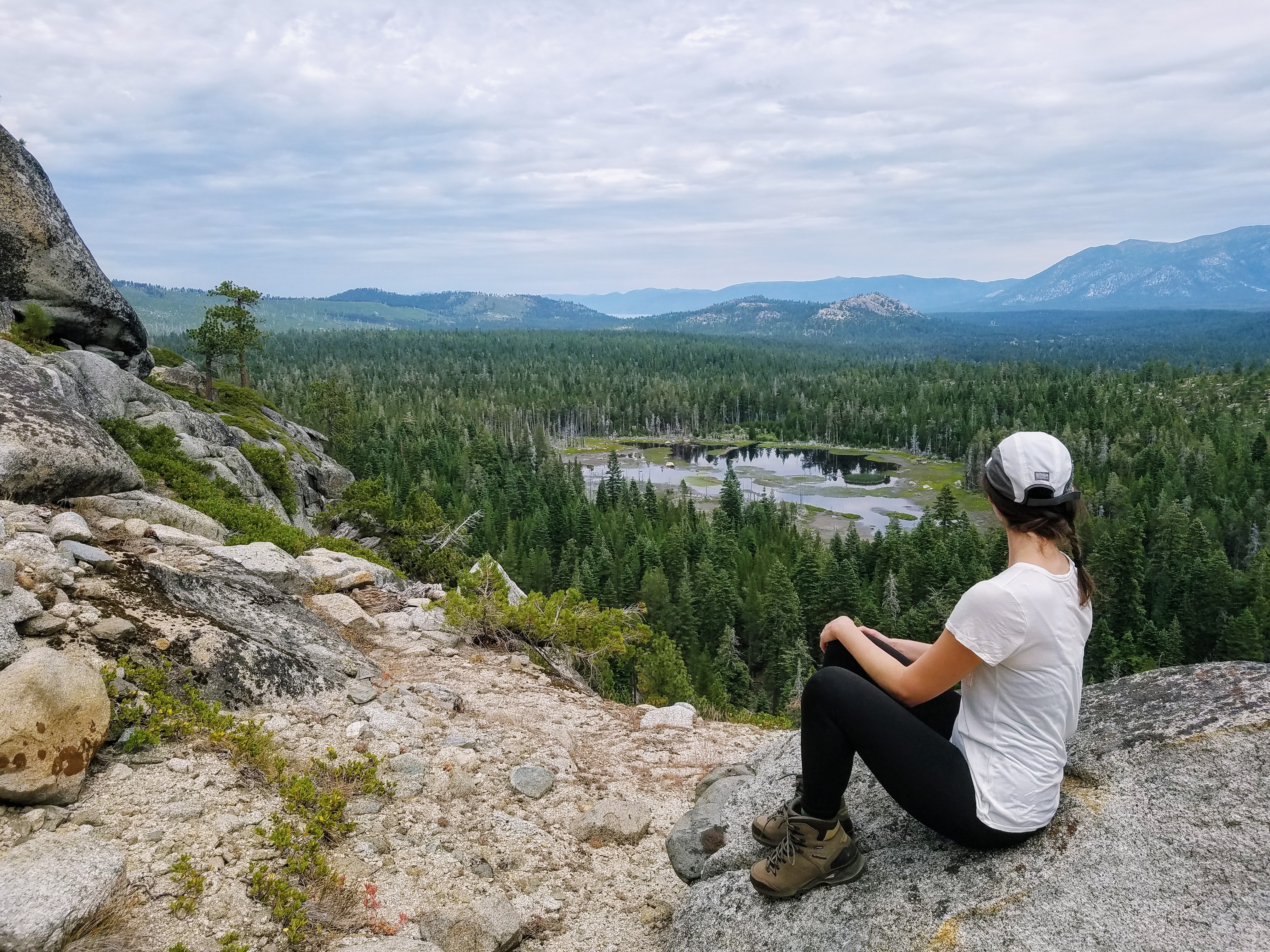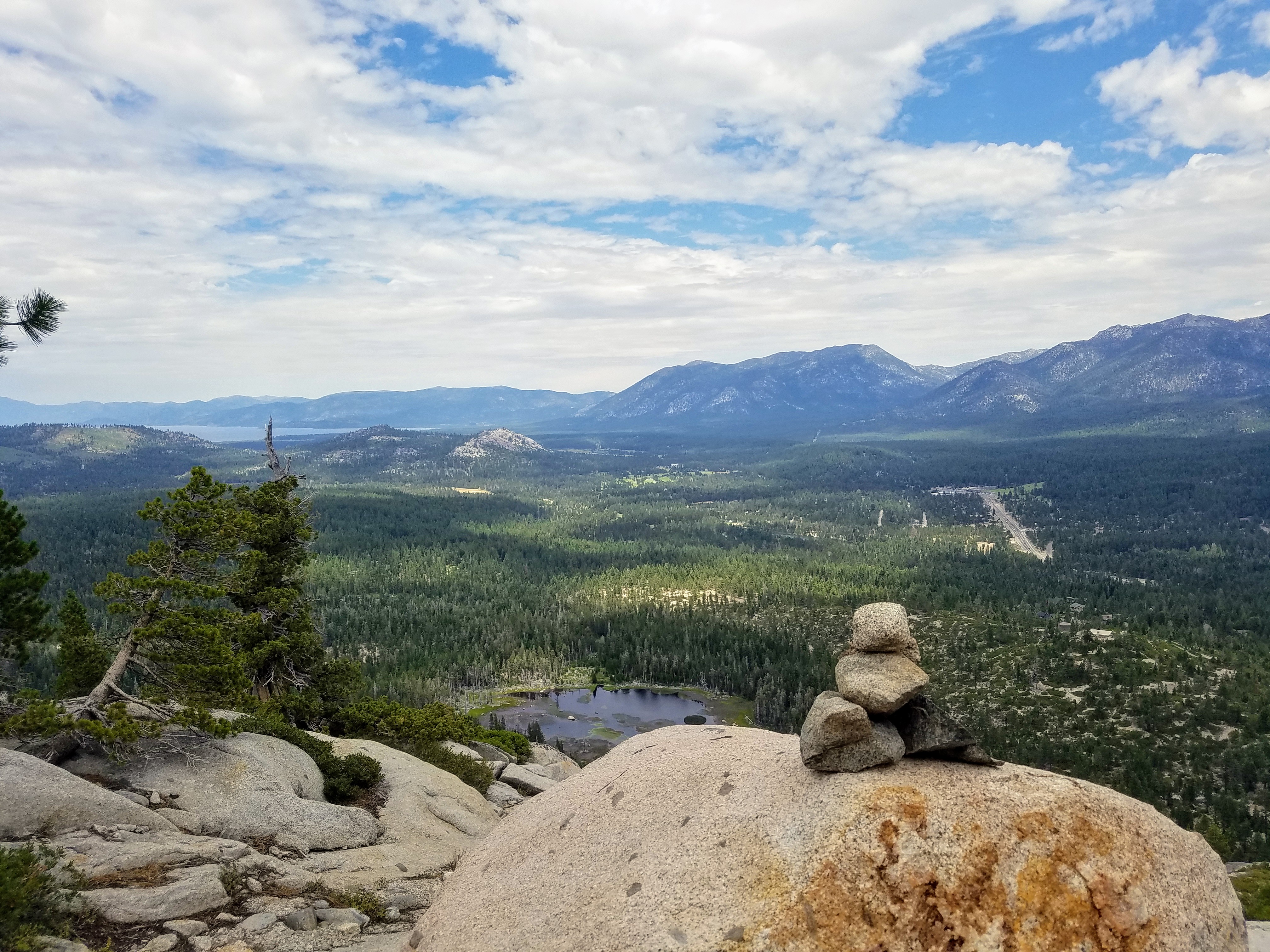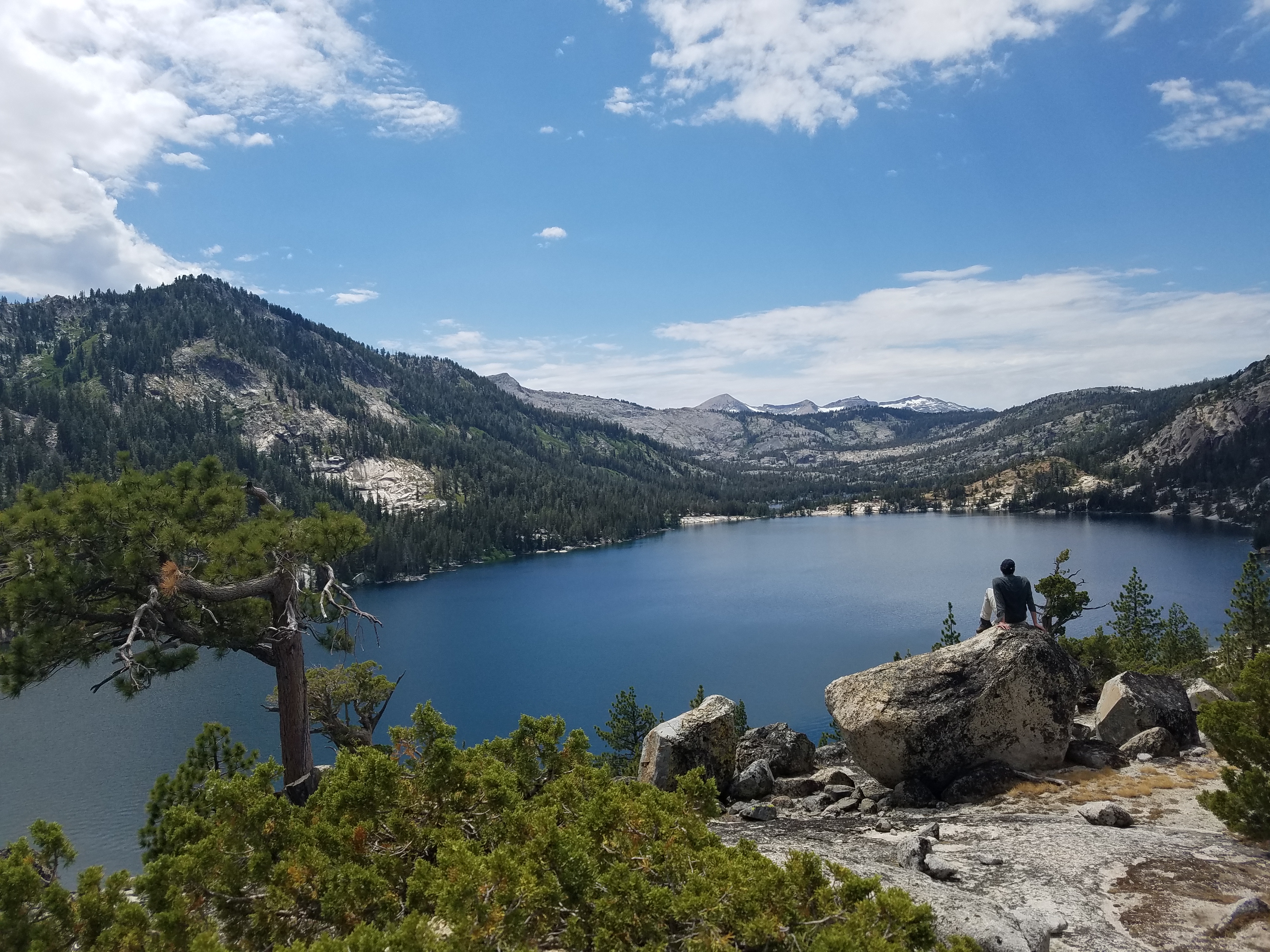 ABOUT THE GEAR
For our Echo Lake hiking adventure, we used the following gear.
Day Hiking Backpack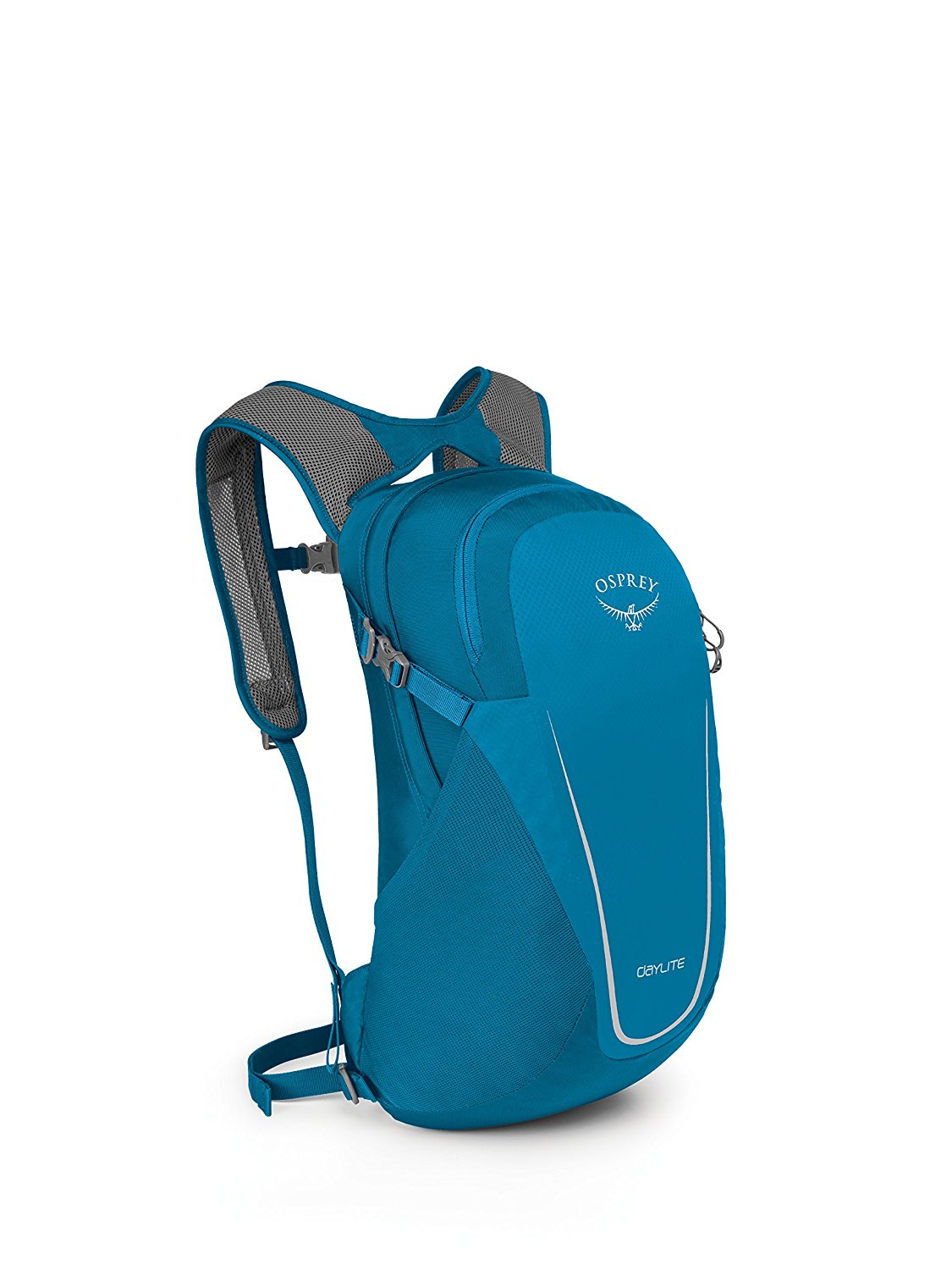 We use our Osprey pack on hikes to bring snacks, water, and sunscreen with us. This Osprey Daylite pack is perfect for day trips. It comes in many different colors!
Outerwear
For Summer/Fall hiking in Tahoe, we hike in our Lowa hiking boots. They are really comfortable and have great traction on rocks/gravel. They provide excellent ankle support. For both men and women, these Lowa hiking boots come in many different colors to choose from.
Lowa Men's Renegade GTX Hiking Boot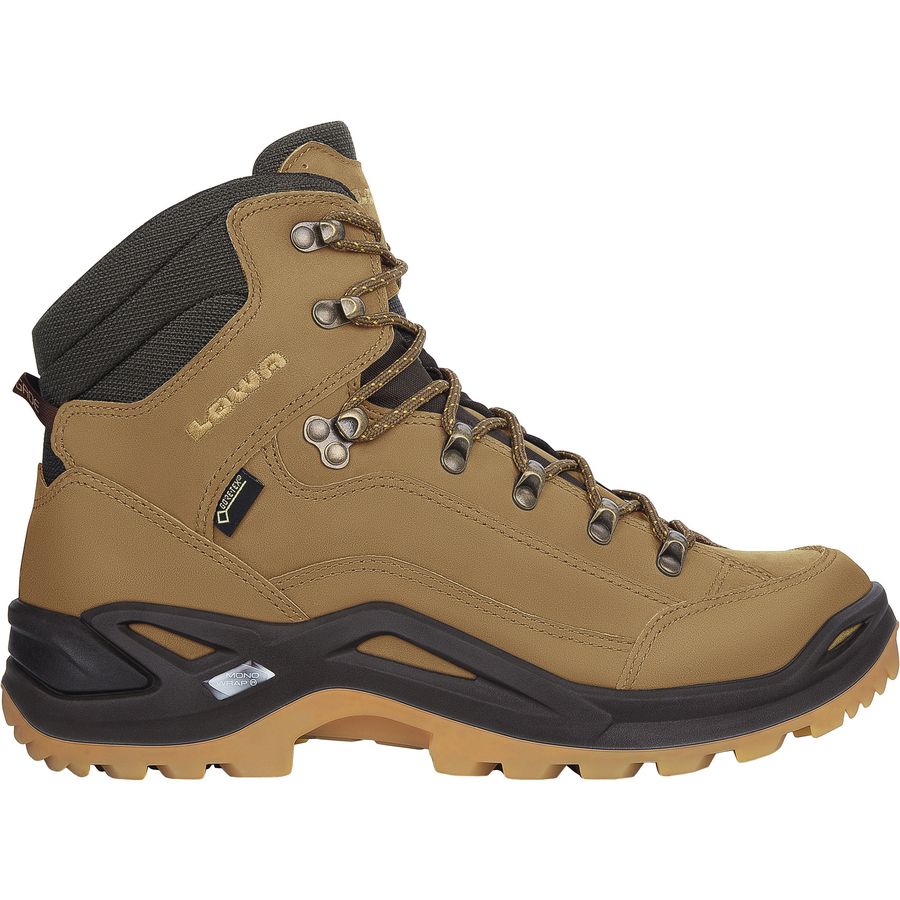 Lowa Women's Renegade GTX Hiking Boot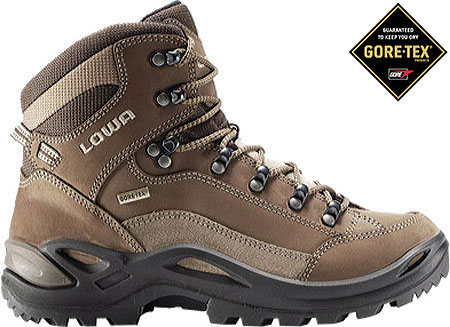 We also never forget to bring out hats! A while back we bought matching Outdoor Research Sun Runner Caps and use them for everything outdoors, from kayaking to SUPing to hiking.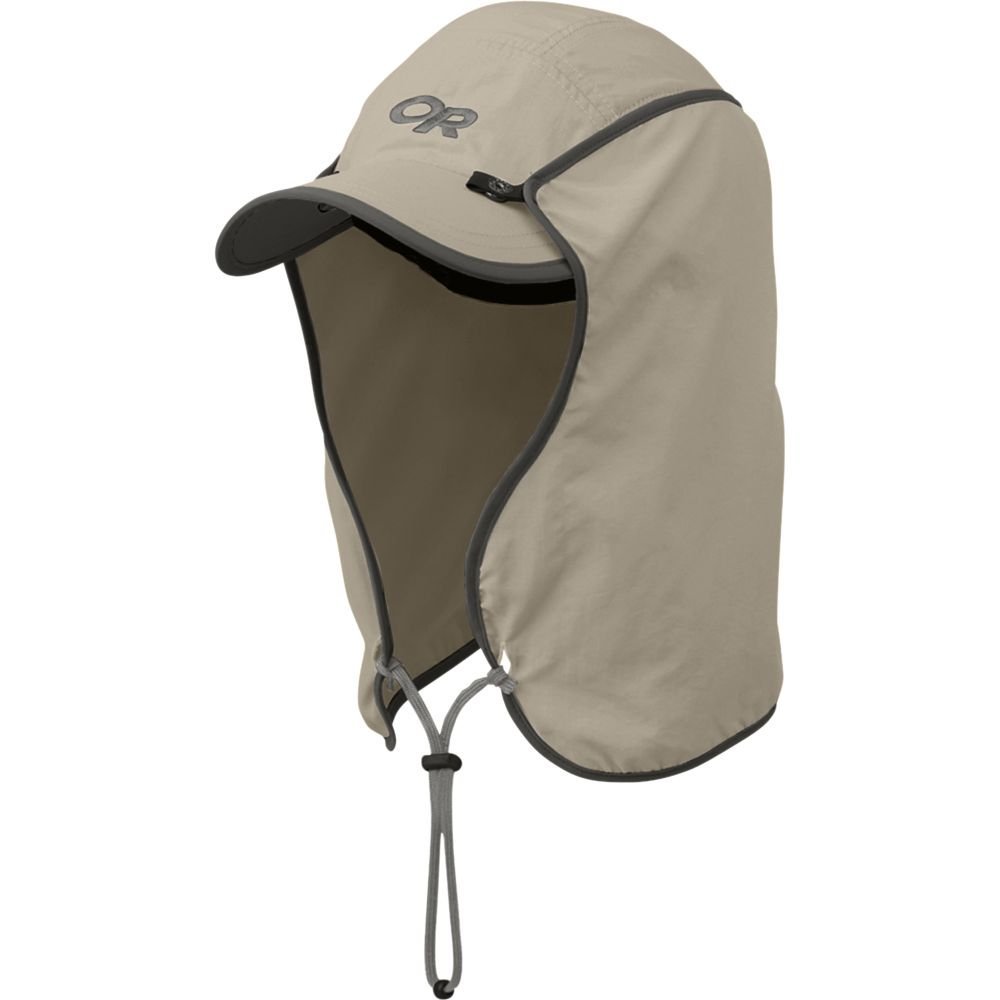 Water
It is essential to bring enough water on day hikes! Our solution is this CamelBak Hydration pack. It fits easily in small backpacks.