This winter, we all had our very first snowshoeing experience as a family at Camp Richardson in South Lake Tahoe, CA. Camp Richardson is a popular cross-country and snowshoeing destination during the winter months, since it offers a rental shop and restaurant nearby, and beautiful views of Lake Tahoe surrounded by pristine white snow and mountains. Here is the exact location we explored: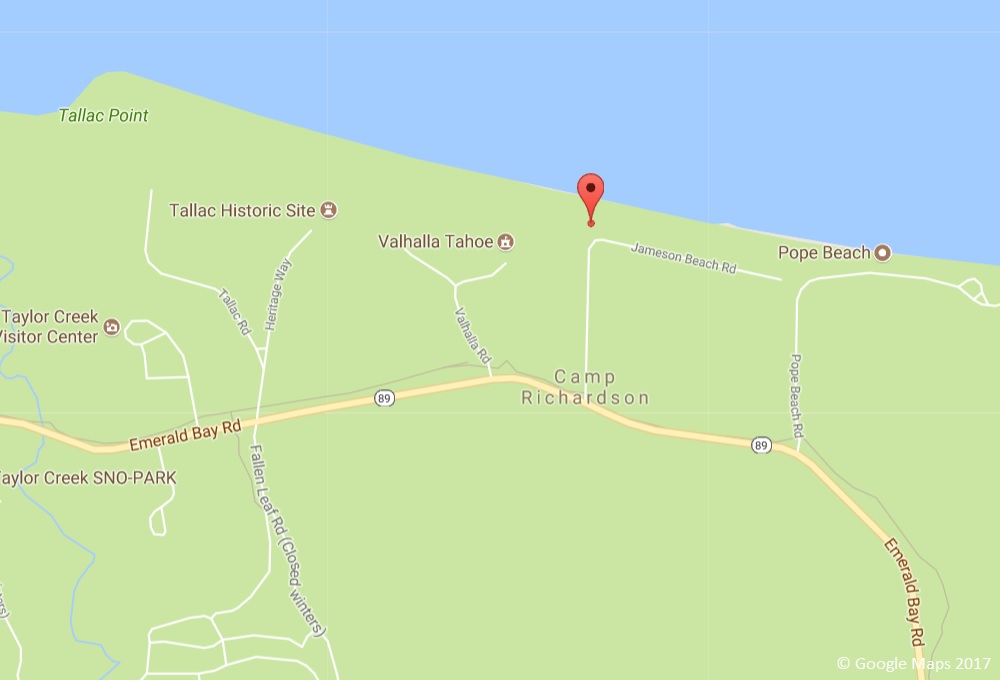 As you can tell, we took the easy loop near the lake (blue trail loop on the official Camp Richardson cross-country and snowshoe trail map below).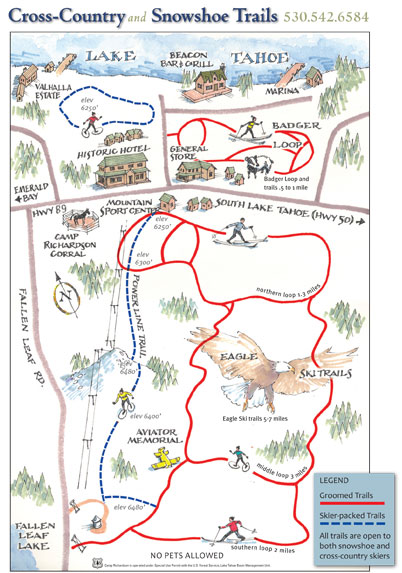 Camp Richardson offers a few different loops with different lengths, so there is something for everyone. The trails are flat and easy to walk with a toddler. The two of us tried our brand new set of Atlas snowshoes, and for our 21 month old daughter, we rented her a pair of kids dino snowshoes to help her walk with us in the deep snow. After playing in the snow for a while, we let her take a break in our comfy Osprey backpack.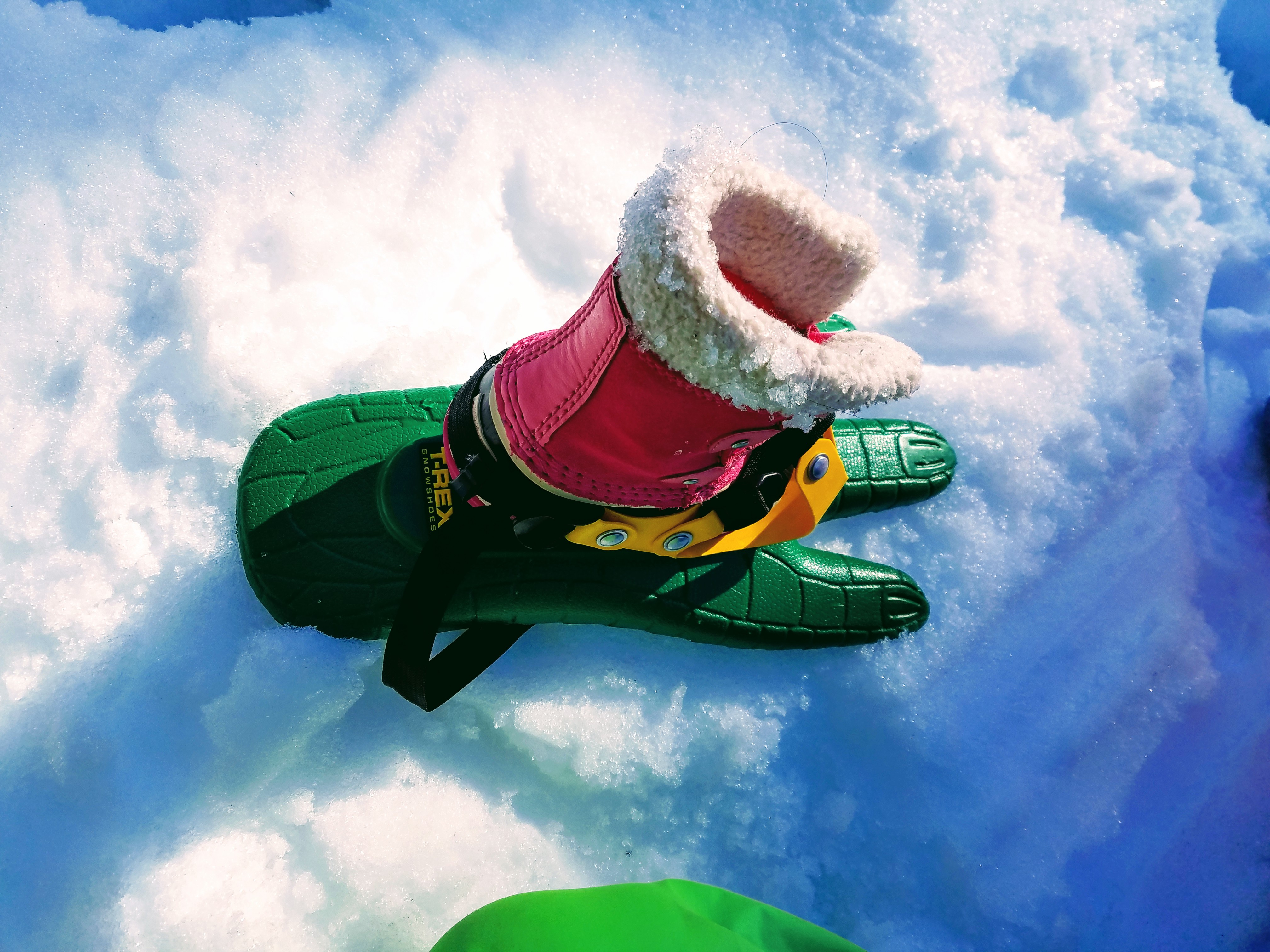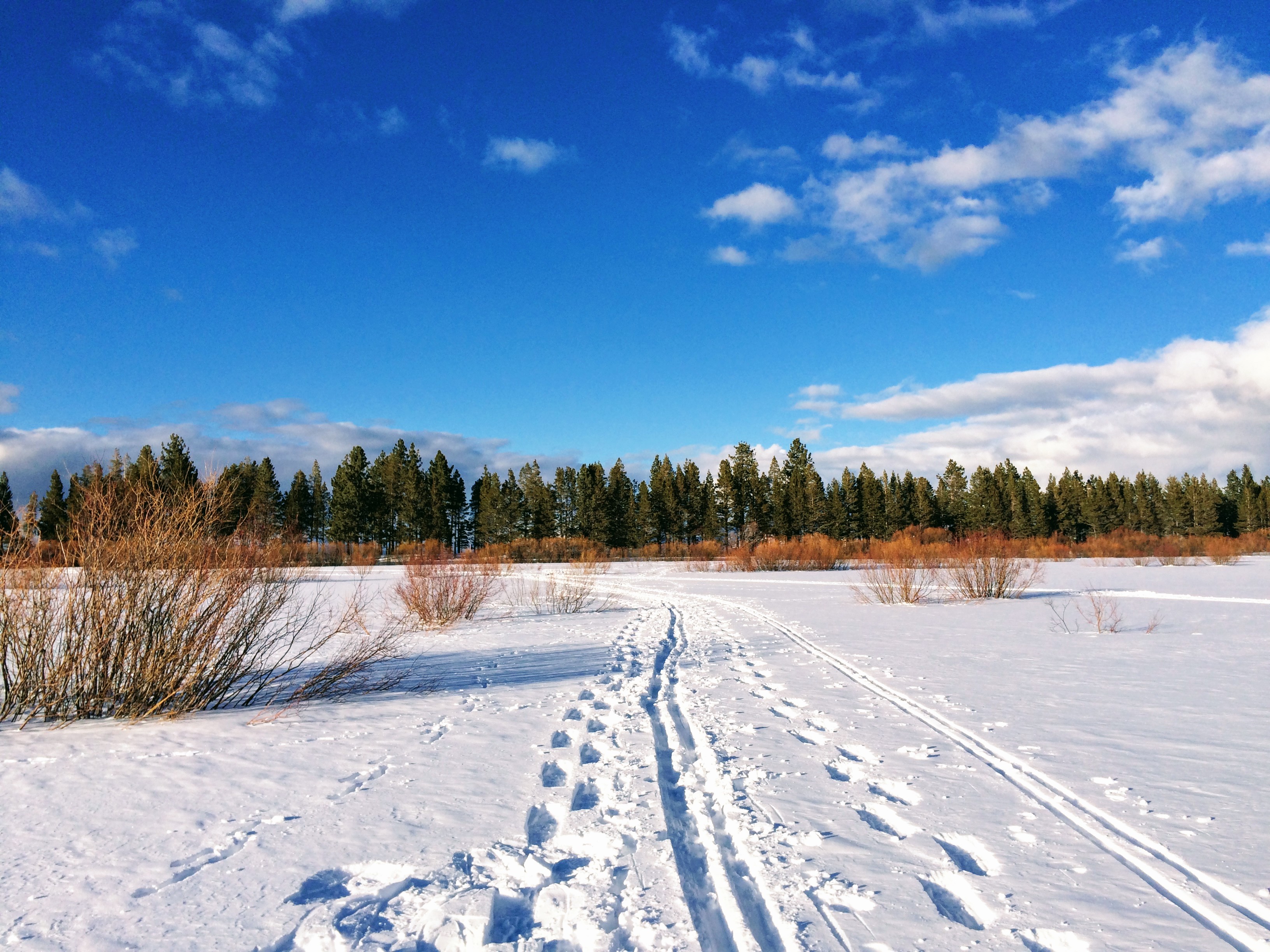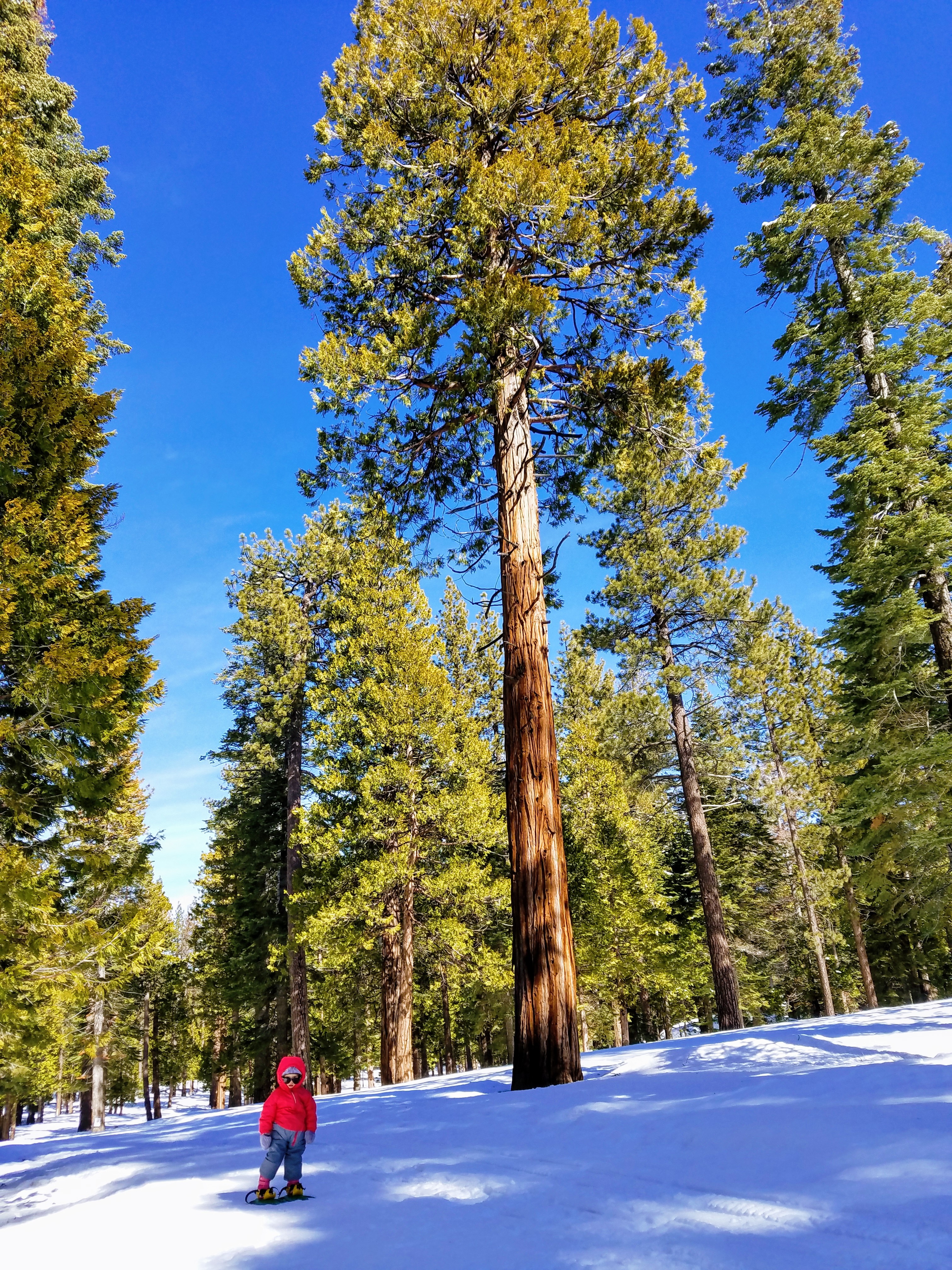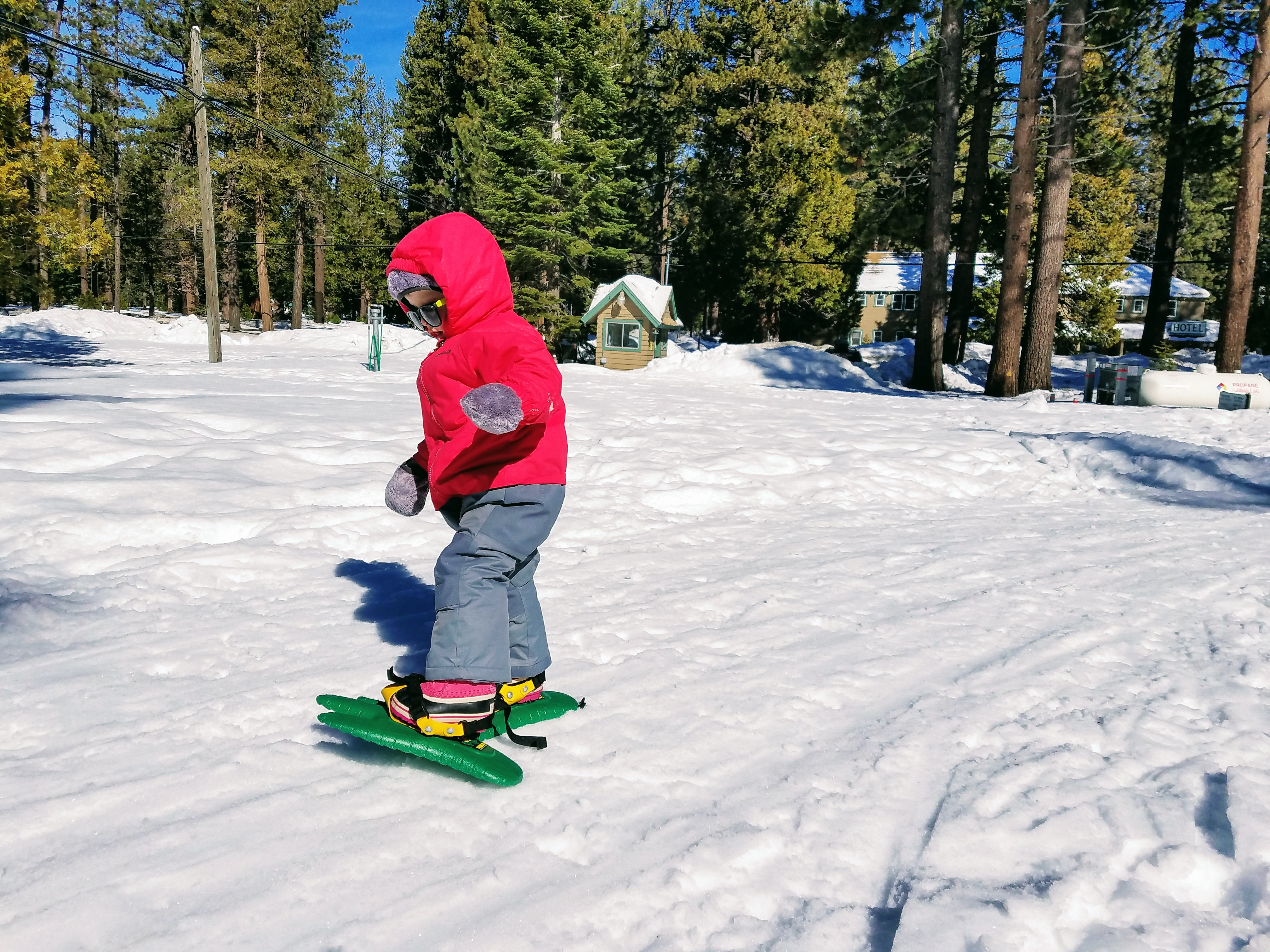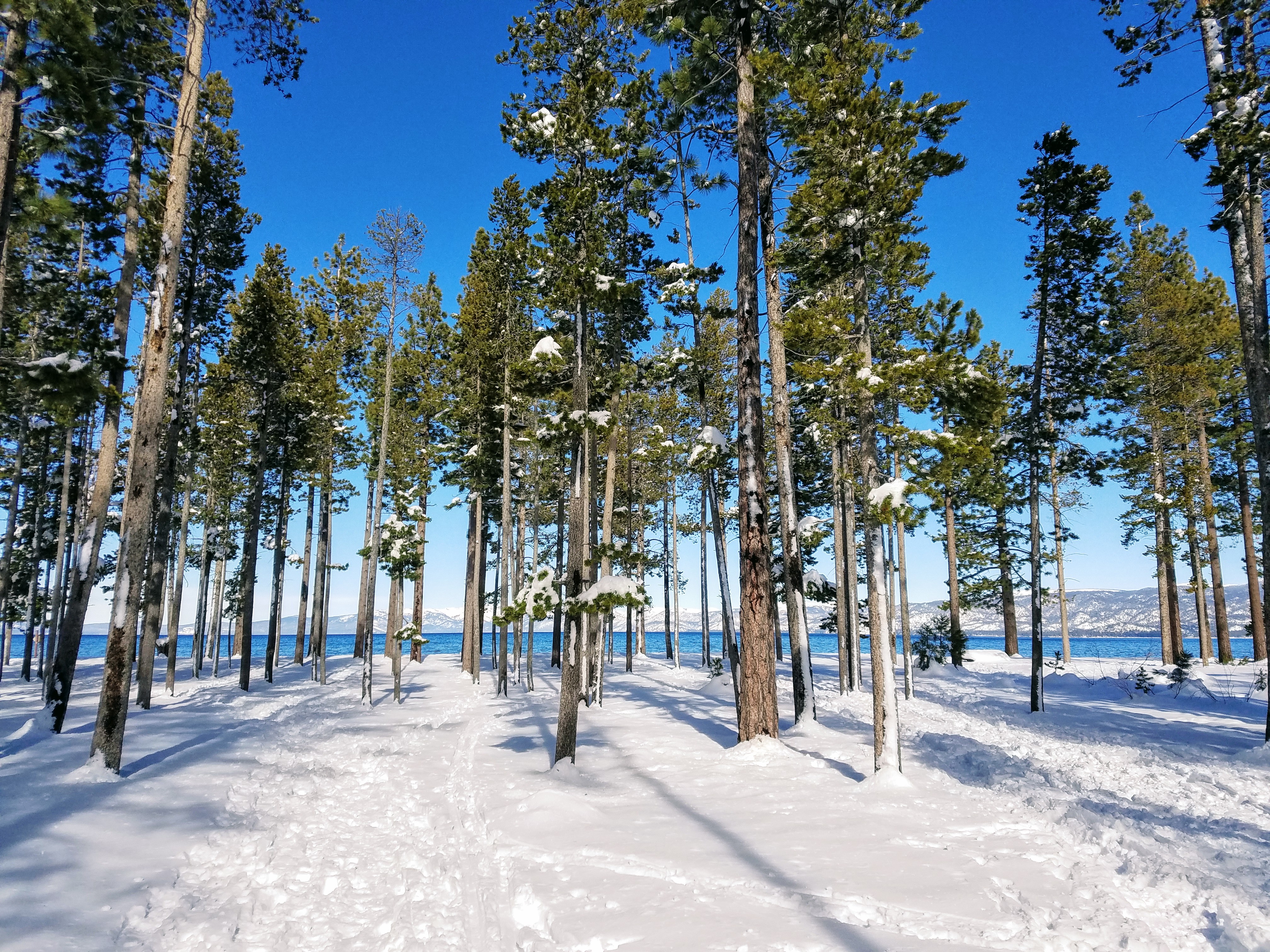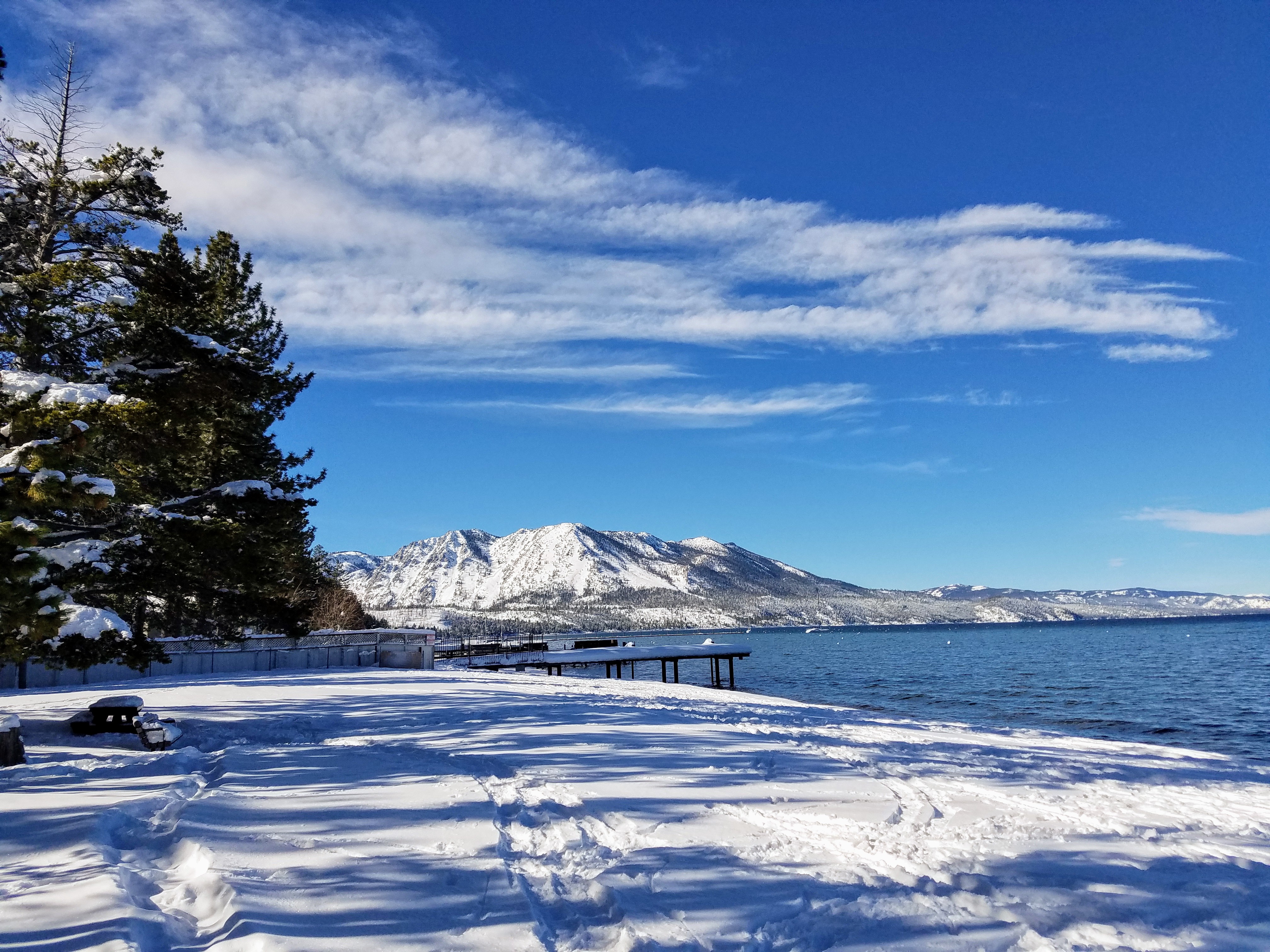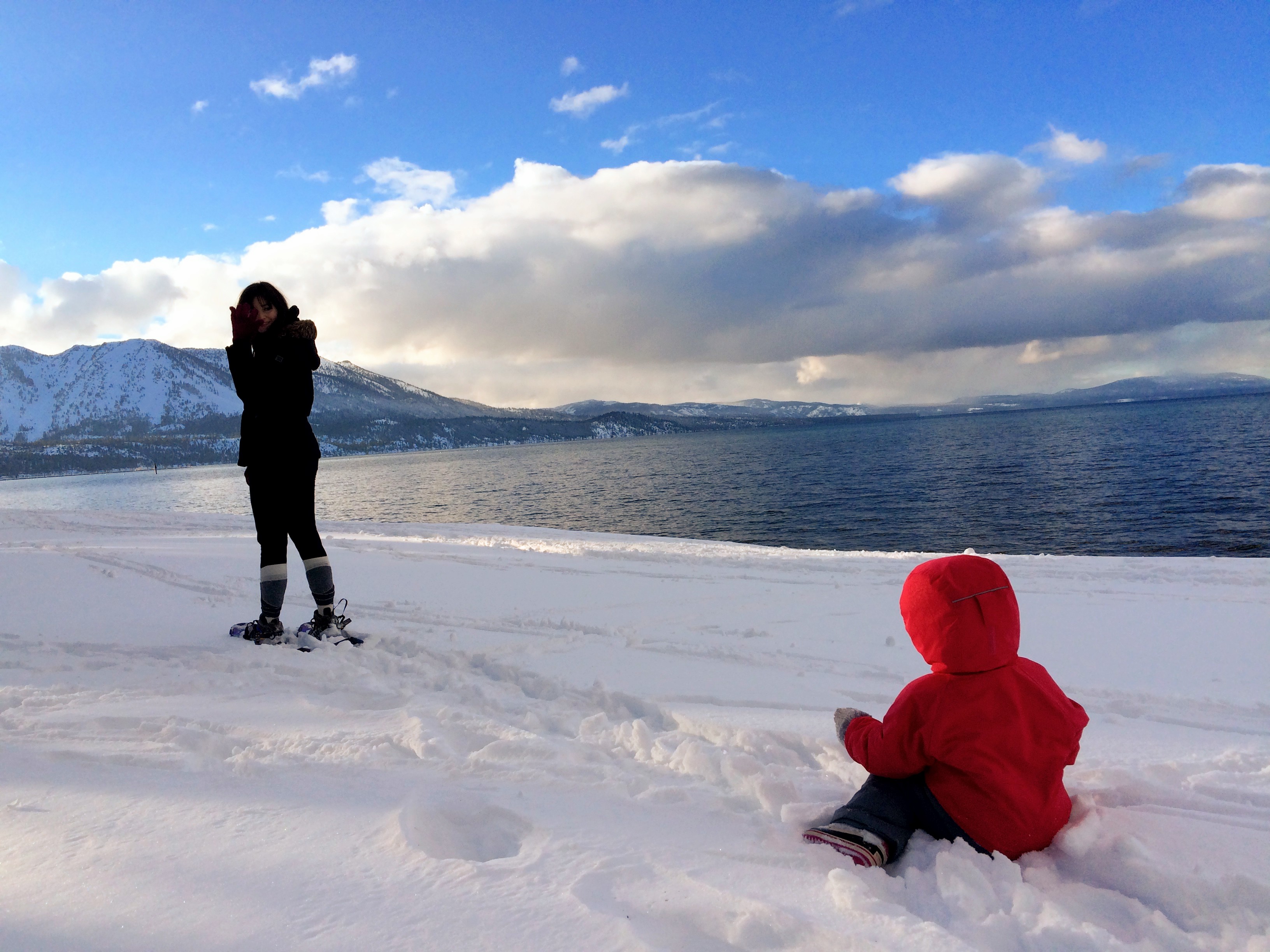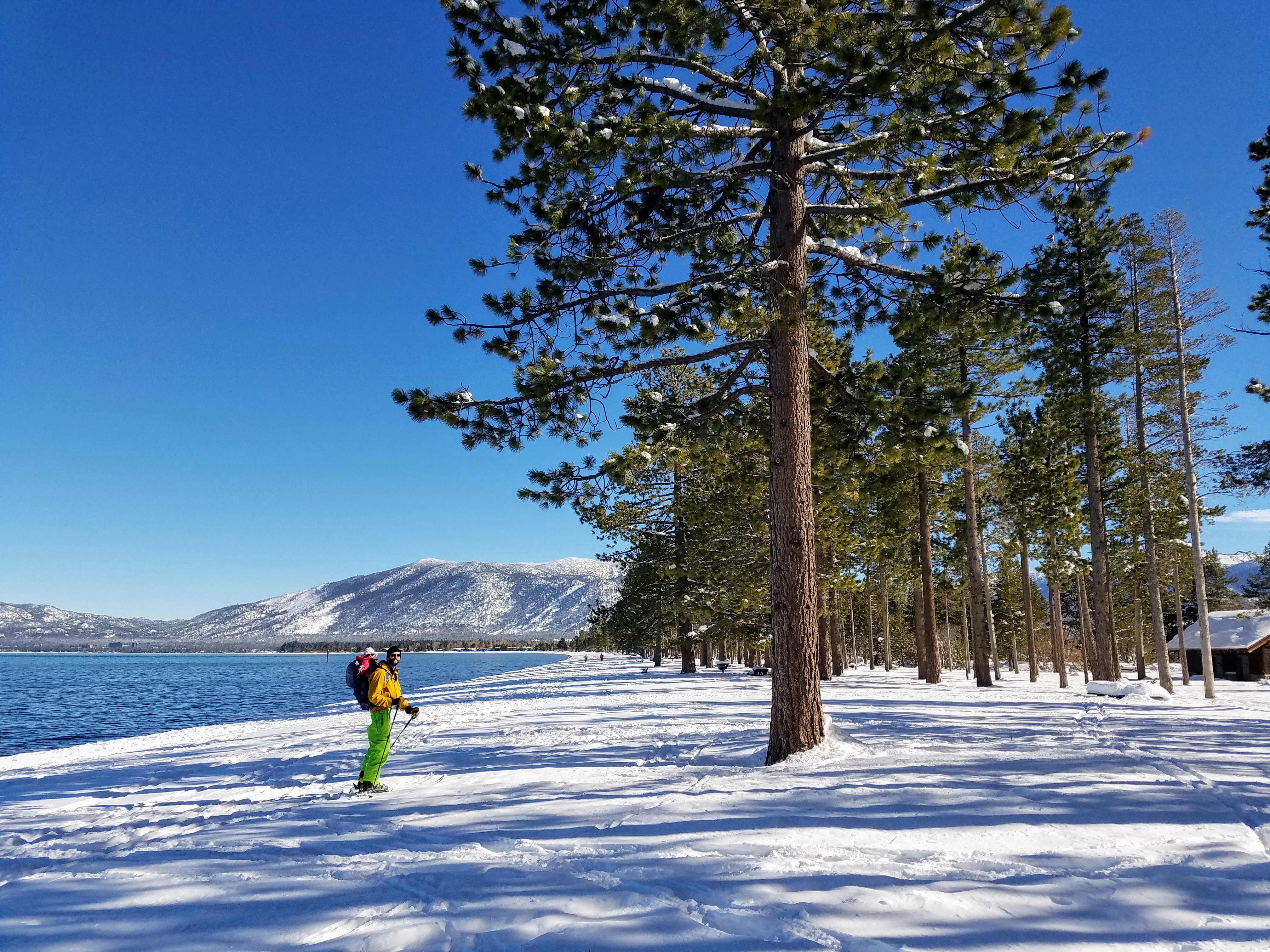 ABOUT THE GEAR
For our Camp Richardson snowshoeing adventure, we used the following gear.
Snowshoes
Atlas Treeline (for him) and Elektra (for her)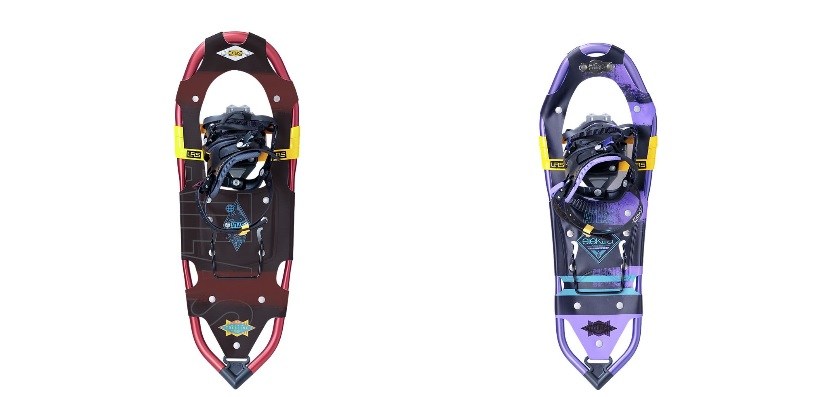 *We couldn't find the snowshoe model rented to our toddler online, but here is a toddler snowshoe set with high reviews.

Toddler Backpack Carrier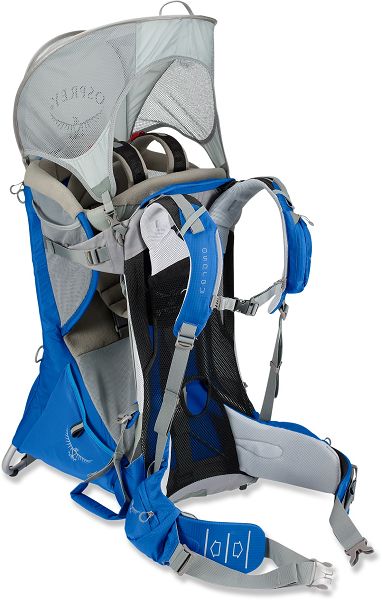 We use our Osprey Poco AG Plus toddler carrier anywhere we go outdoors, including snowshoe hikes. We let her have fun until she is tired, and then this handy backpack takes over! Definitely recommend it to anyone with small children exploring the outdoors.
Outerwear
Snowshoeing is mostly a leisurely winter sport, so I wouldn't recommend very light clothing. You may get cold easily while snowshoeing, so we recommend the following outerwear guidelines:
Helly Hansen Warm Shirt and Pant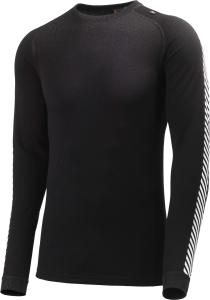 They come in sizes for men, women and even toddlers!
We each have a pair and love them.
This base layer will keep you warm while you are outside on the coldest winter days.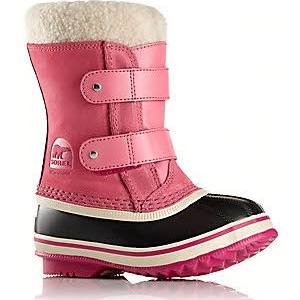 Our daughter lives in these boots during the winter months. They are compatible with toddler snowshoes, as they strap right in. They are very warm and rated for up to -40 F! Waterproof too.
The North Face Oso Onesie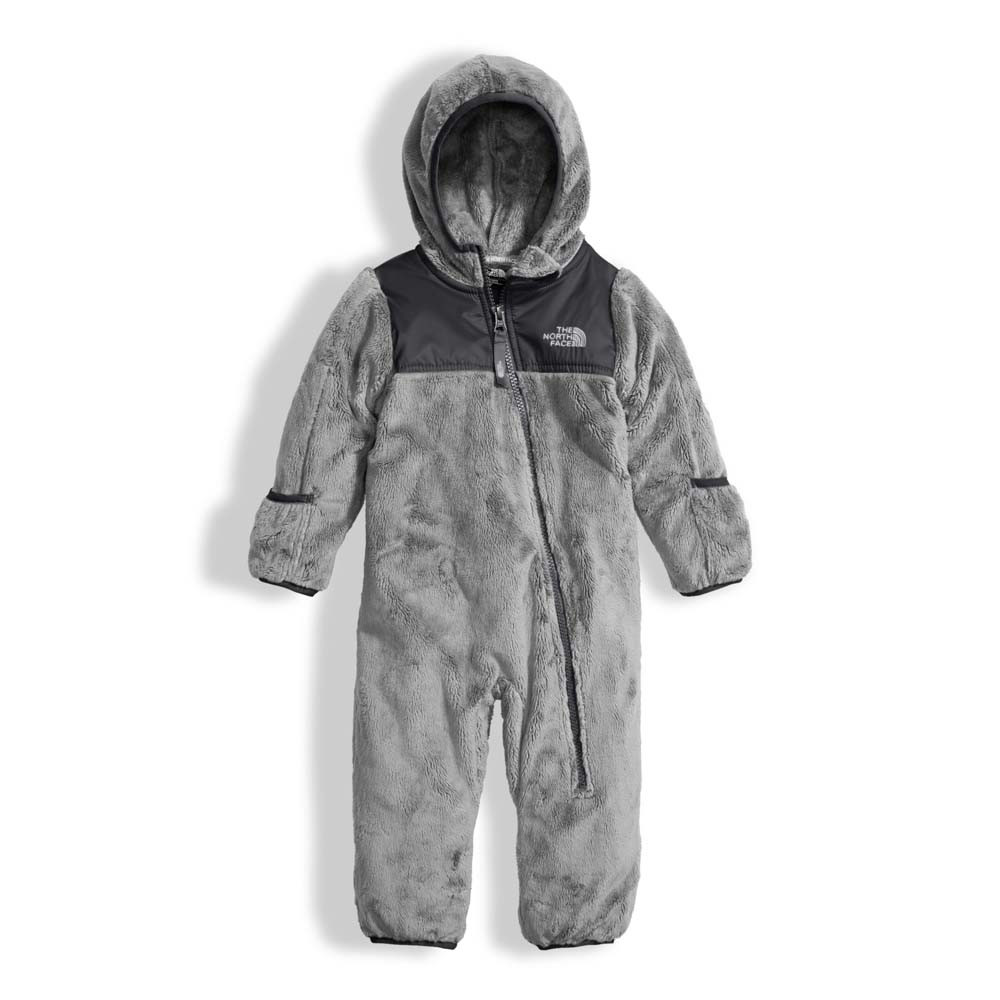 Just like we said our daughter lives in her Sorel boots in the winter, this oso onesie is also a must have. It only goes up to size 24 months, but a definite must for any child 24 months and younger! Our favorite feature is the arms and legs that turn into gloves and socks.