Once our daughter turned two years old, she started copying everything we do, including wanting to ski just like mom and dad! She asked for her own skis, and we bought her a toddler starter ski set that straps around her snow boots. It even came with little poles. The first day we got them, she walked around the carpet with them on to practice. After a few days of learning to "walk" with the skis on, we took her to the snow!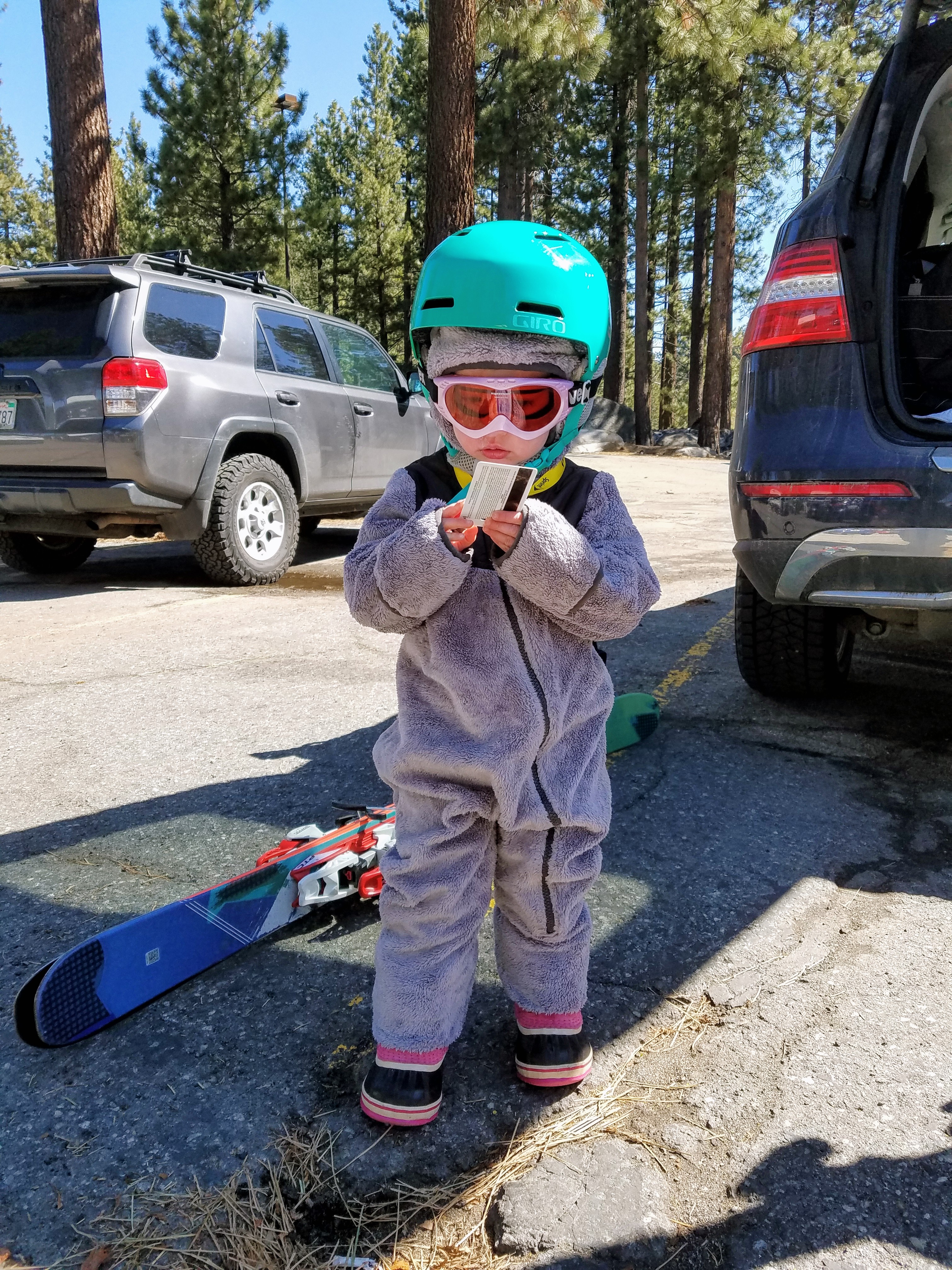 Heavenly ski pass and all, we started up the mountain for a fun day of family Spring skiing.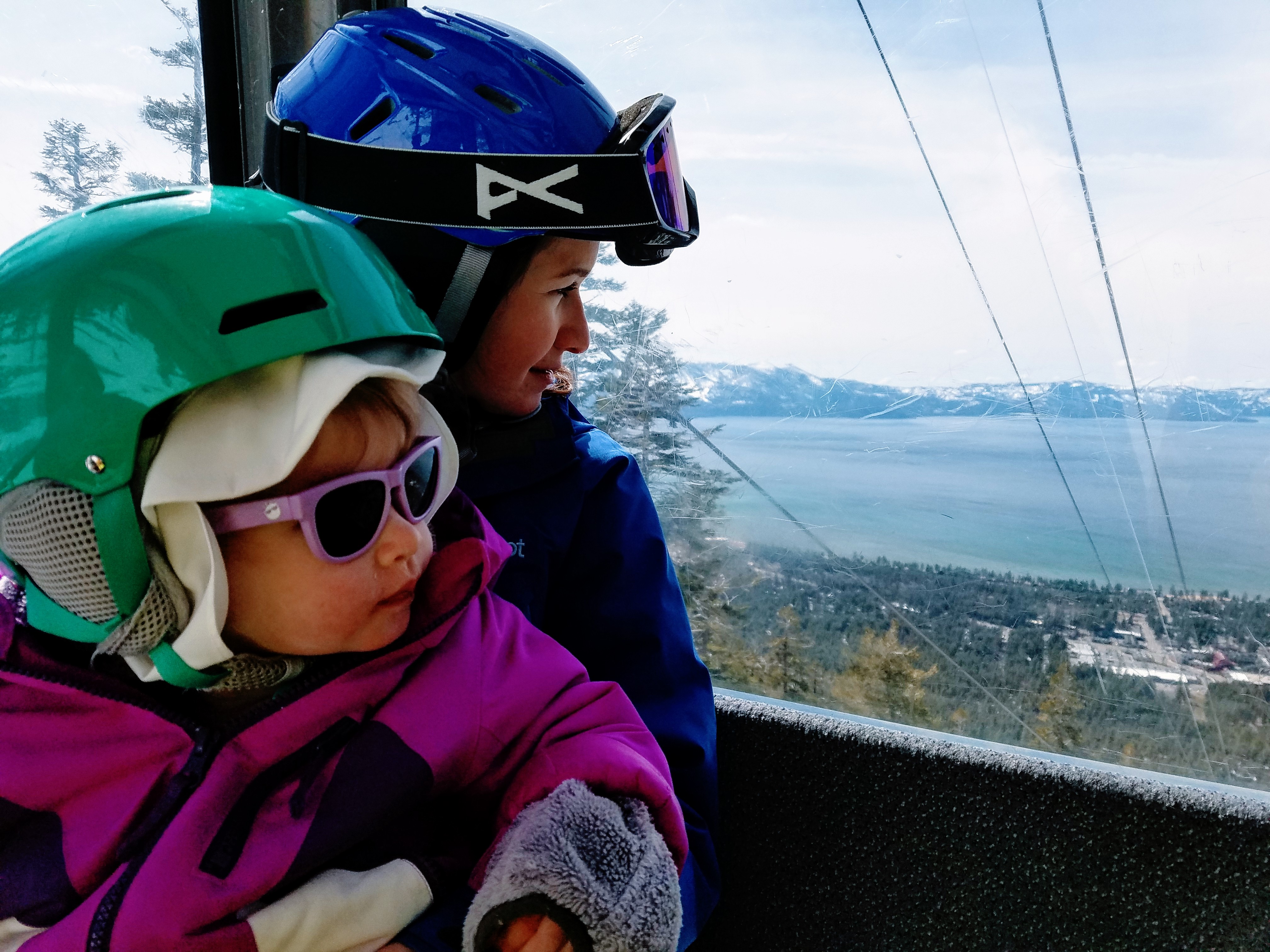 She loved riding up the Gondola from the main base of Heavenly and looking at the beautiful view of Lake Tahoe surrounded by snow-covered mountains.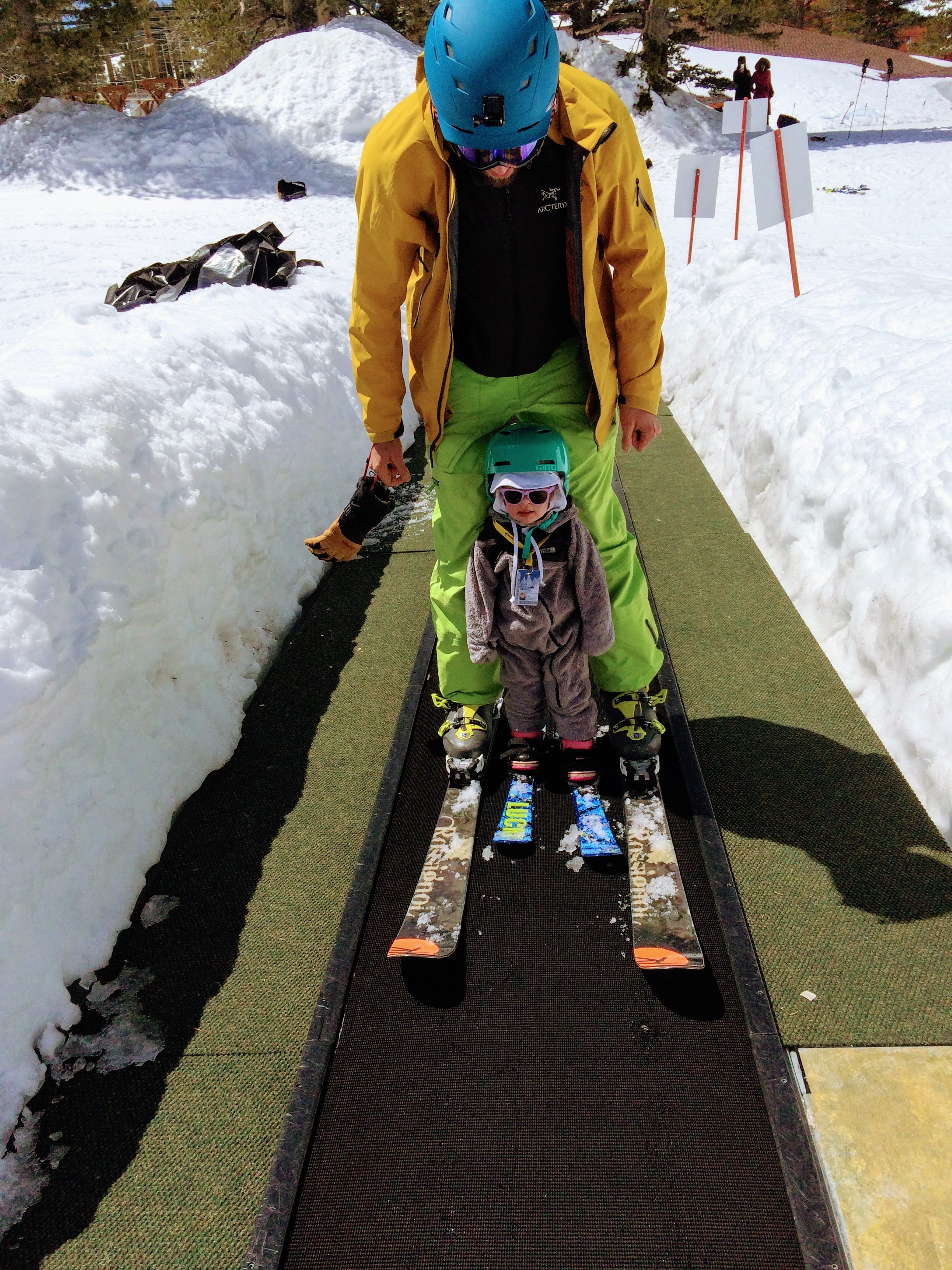 There are a few magic carpets for kids to ride up a little slope and practice their ski skills with mom and dad.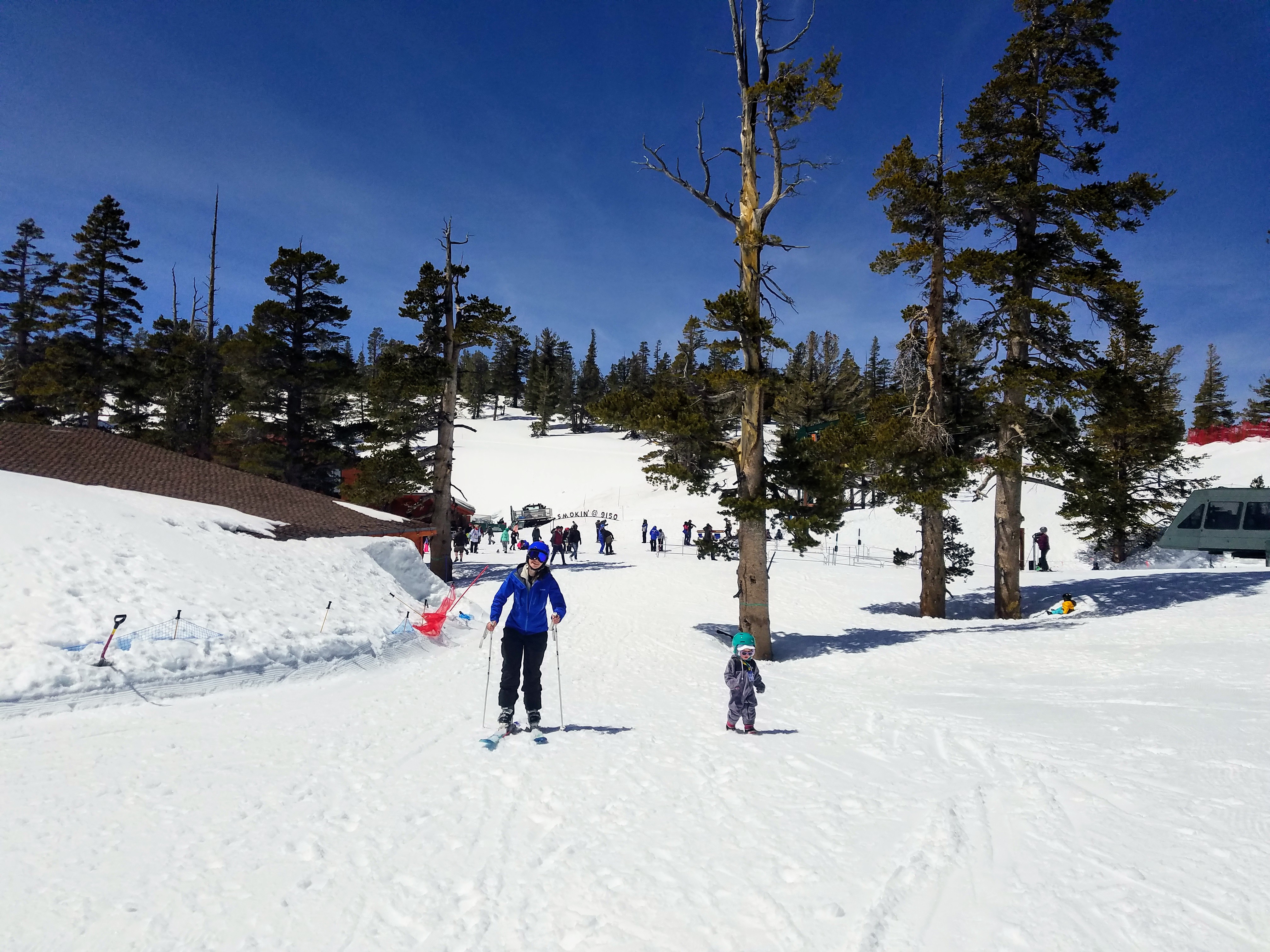 She wanted to go again and again!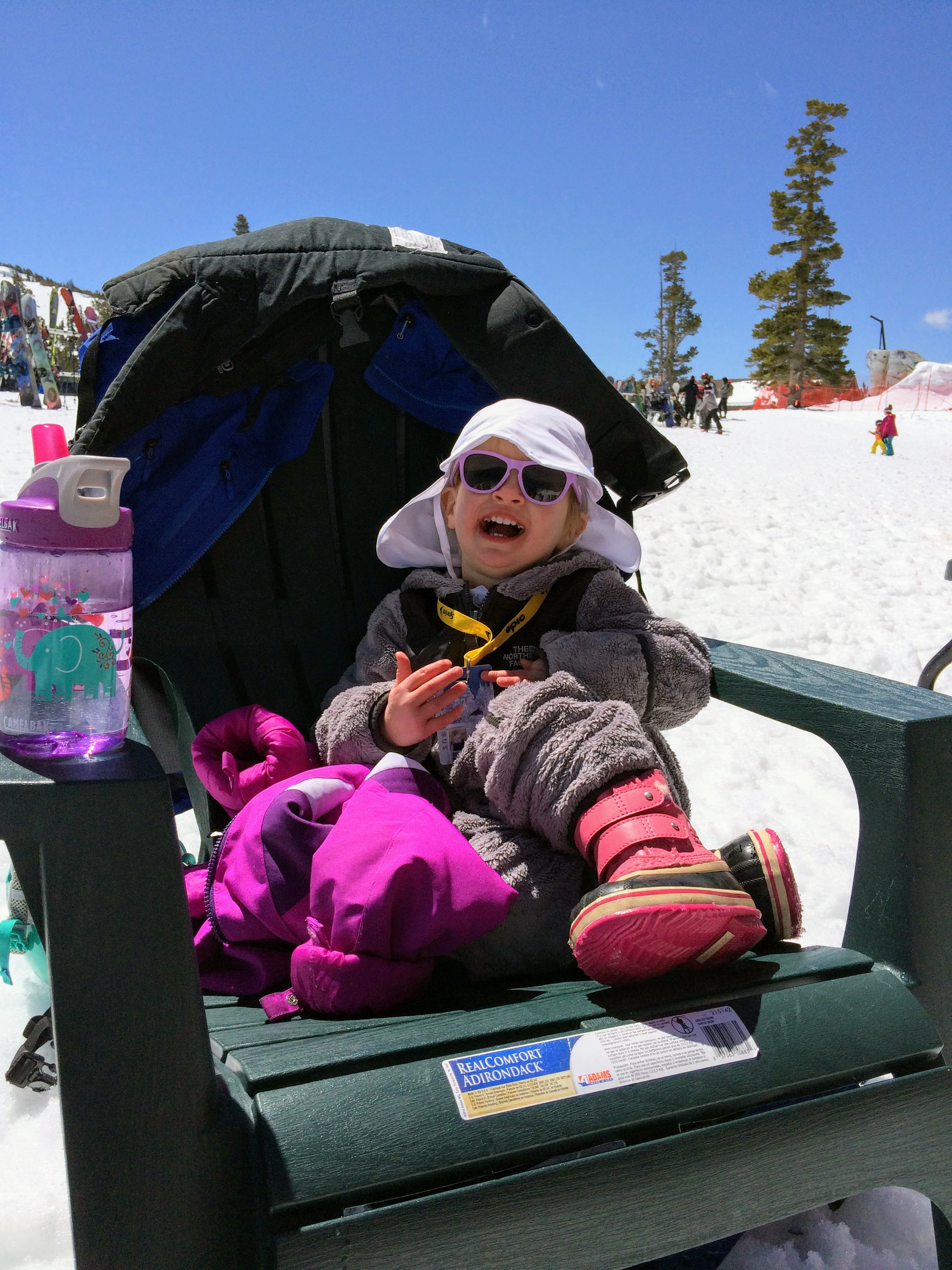 Best part of the day: relaxing in a sun chair with milk and a snack, and then nap-time.
ABOUT THE GEAR
For our Heavenly ski adventure, we used the following gear.
Skis
We chose Lucky Bums Kid's Beginner Snow Skis and Poles for our 2-year old daughter's first pair of skis, and they were a success. These little skis are great because they are lightweight and strap right on to her snow boots. Don't forget a Giro Snow Helmet and Goggles!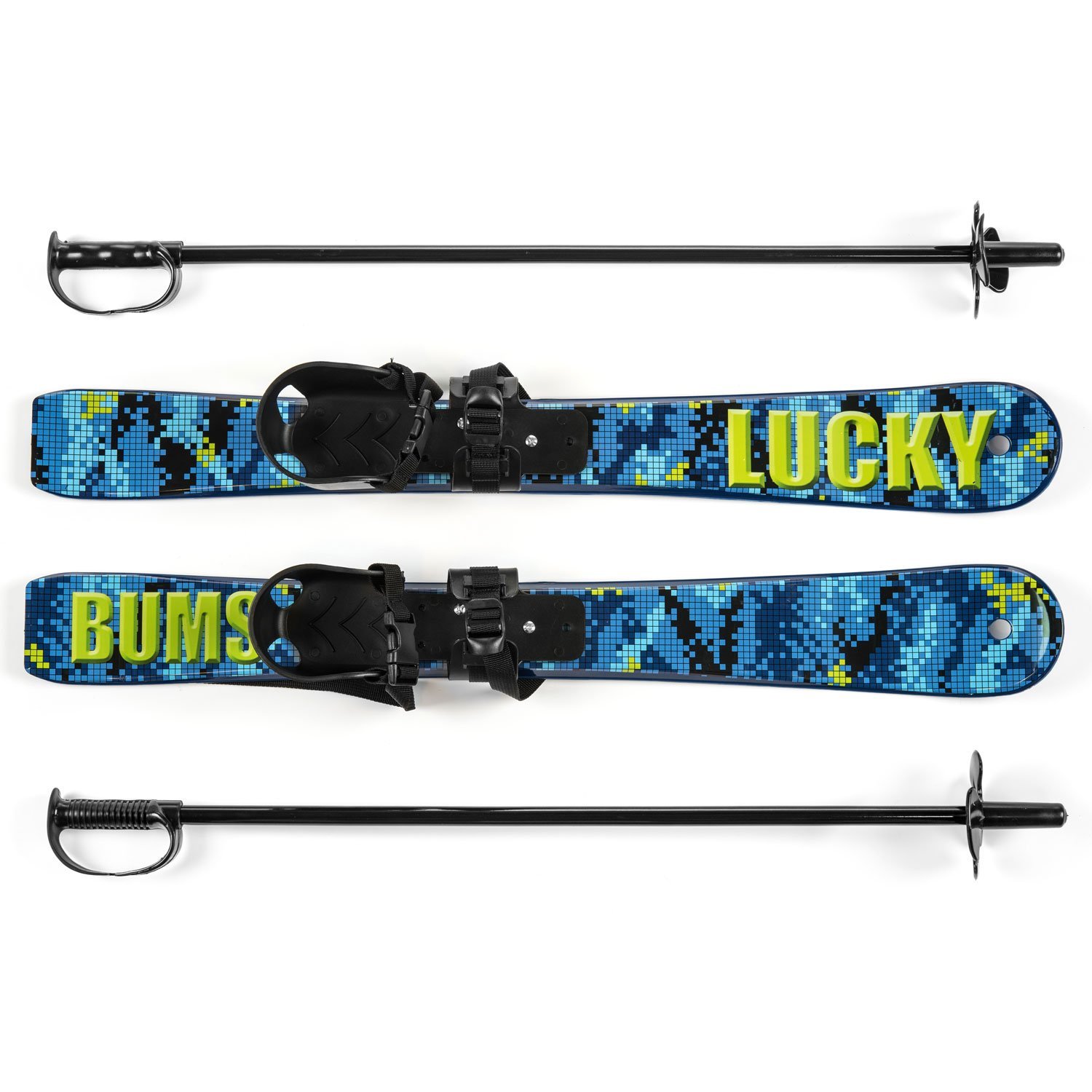 Outerwear
Snowshoeing is mostly a leisurely winter sport, so I wouldn't recommend very light clothing. You may get cold easily while snowshoeing, so we recommend the following outerwear guidelines:
Helly Hansen Warm Shirt and Pant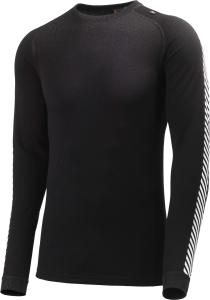 They come in sizes for men, women and even toddlers!
We each have a pair and love them.
This base layer will keep you warm while you are outside on the coldest winter days.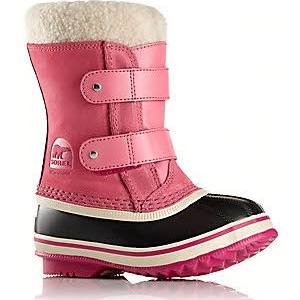 Our daughter lives in these boots during the winter months. They are compatible with toddler snowshoes, as they strap right in. They are very warm and rated for up to -40 F! Waterproof too.
The North Face Oso Onesie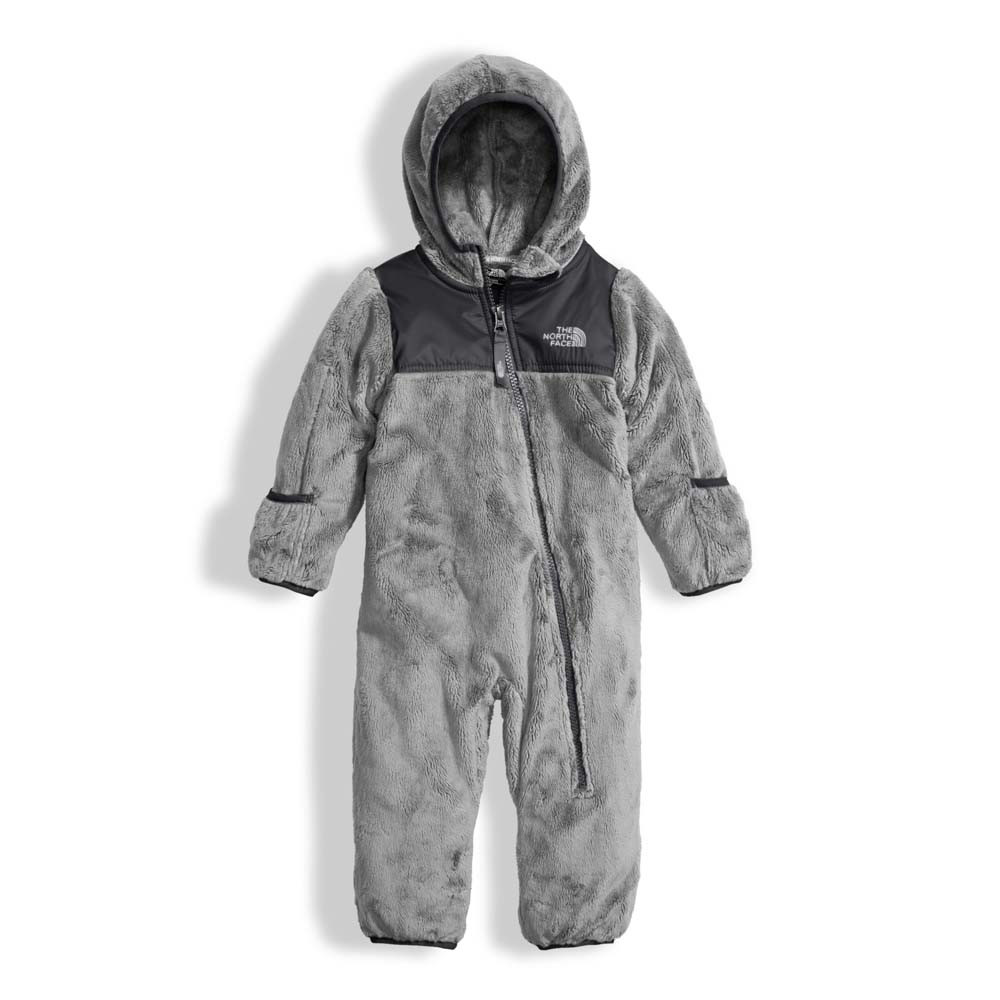 Just like we said our daughter lives in her Sorel boots in the winter, this oso onesie is also a must have. It only goes up to size 24 months, but a definite must for any child 24 months and younger! Our favorite feature is the arms and legs that turn into gloves and socks.