We attempted to kayak the Upper Truckee River from Lake Tahoe this Spring, and were unsuccessful treading up the river against the strong current. We debated starting from Meyers and paddling downstream, but decided against it once we heard of a few injuries and even a death. Finally, now that we are in October, the river has calmed down and we tried again. The Truckee River is 23 miles long, flowing from Red Lake Peak to Lake Tahoe.
Our kayak tour began near the Tahoe Keys. From there, we paddled over to where the Upper Truckee River meets Lake Tahoe and entered. The water was very calm, and still high enough to kayak in. From the Keys, it was a 5-mile kayak trip roundtrip. We ended halfway to Hwy 50 and turned around.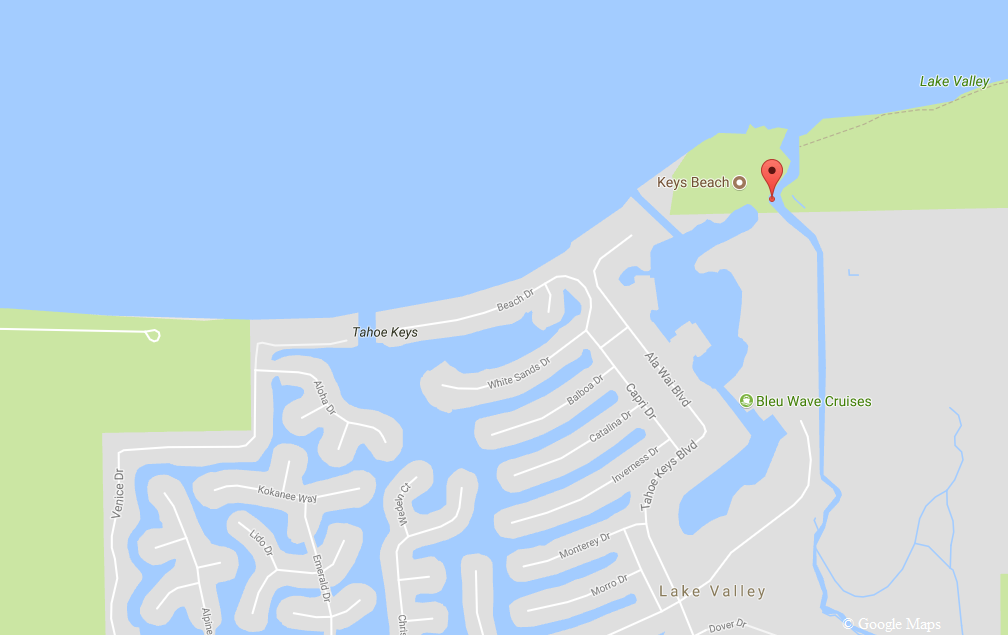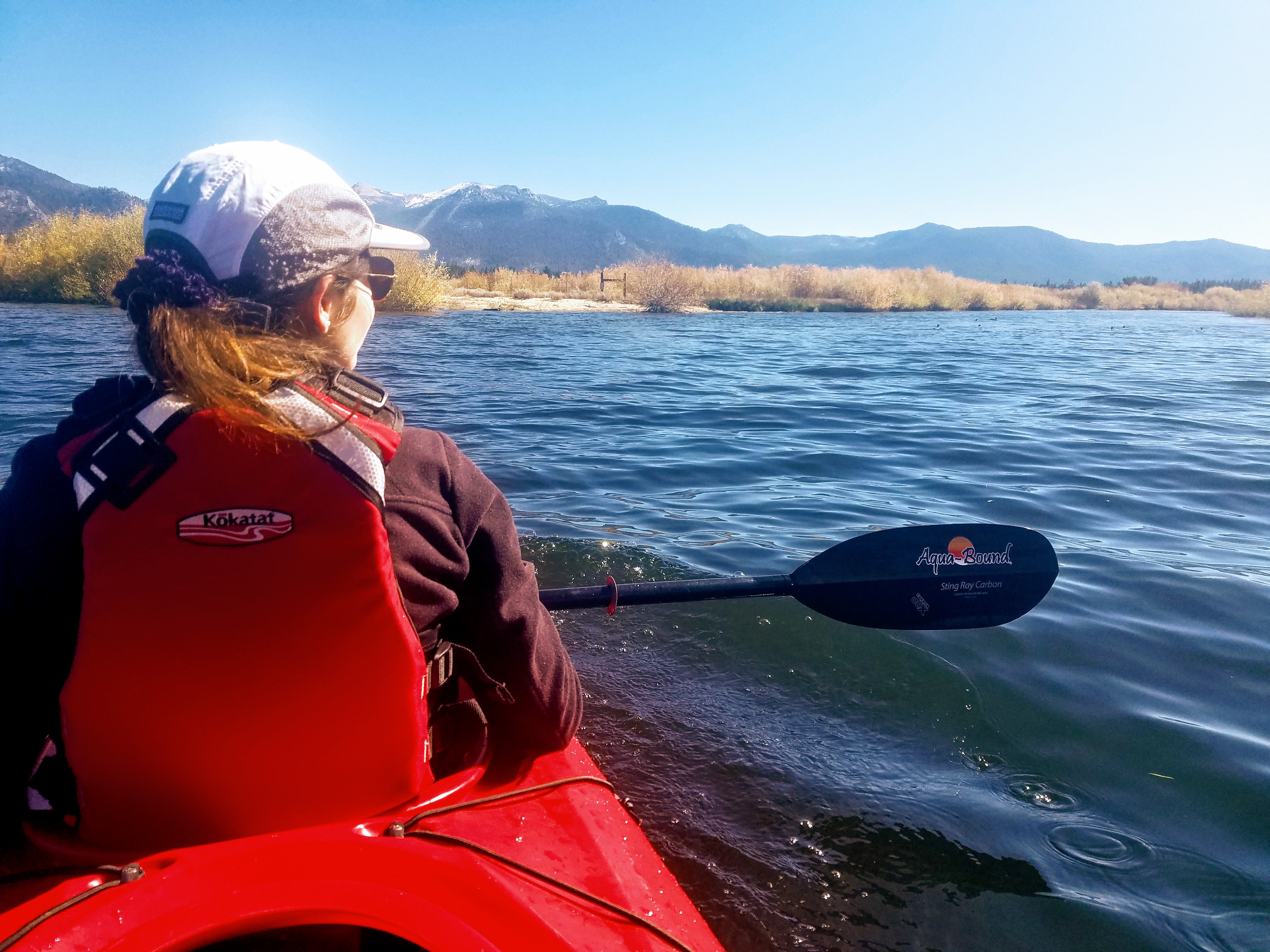 Heading into the river…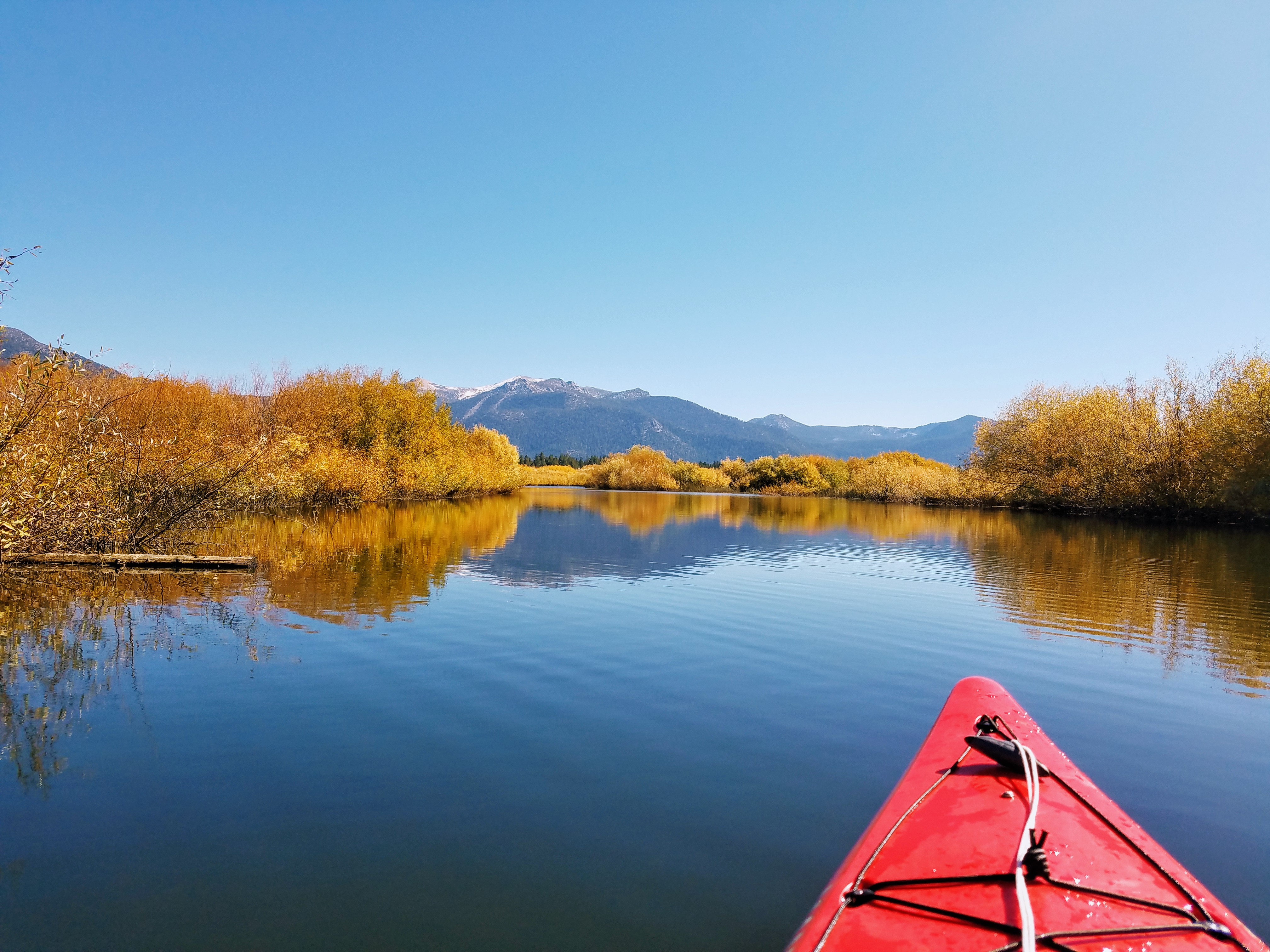 And heading back out.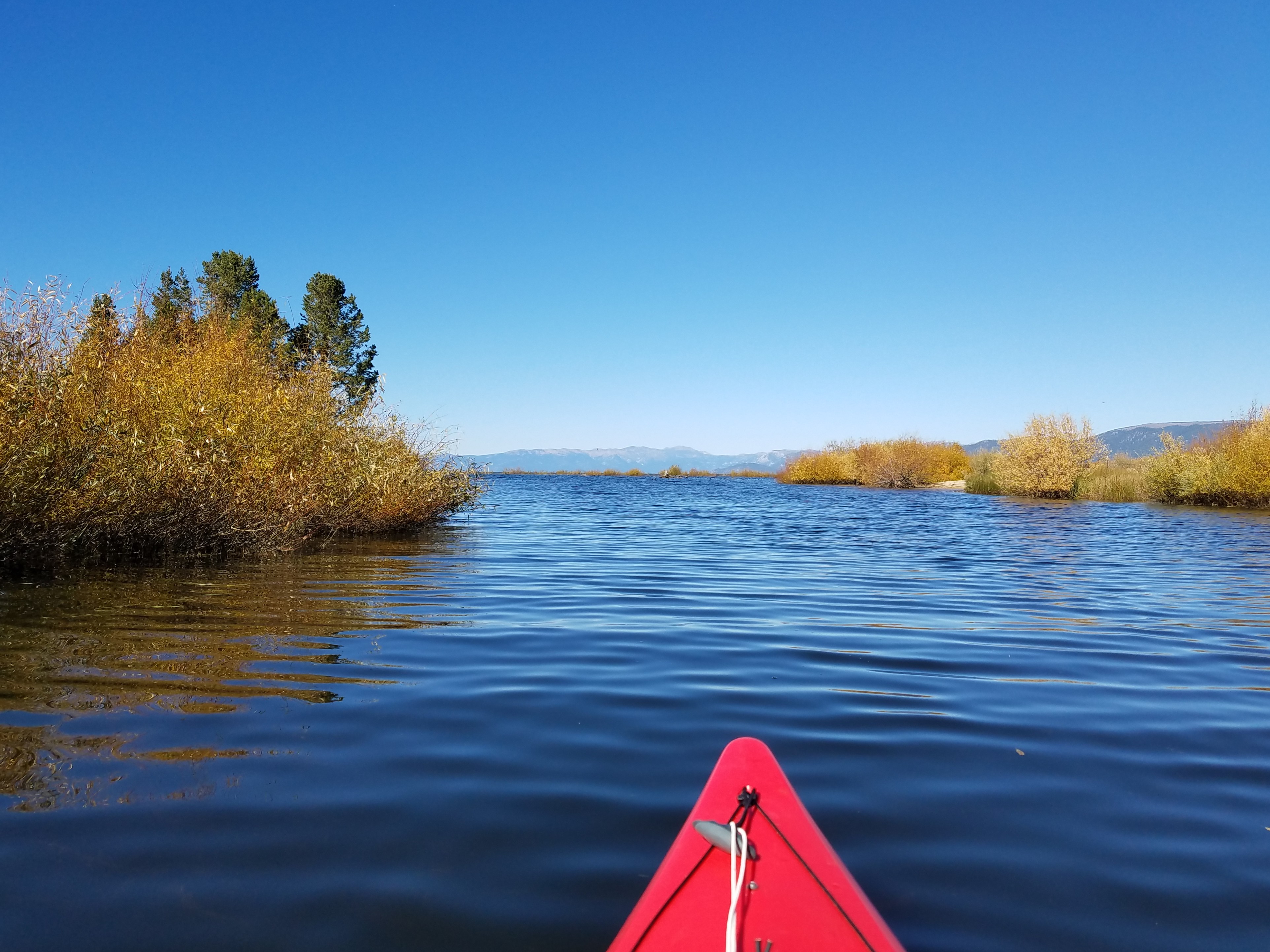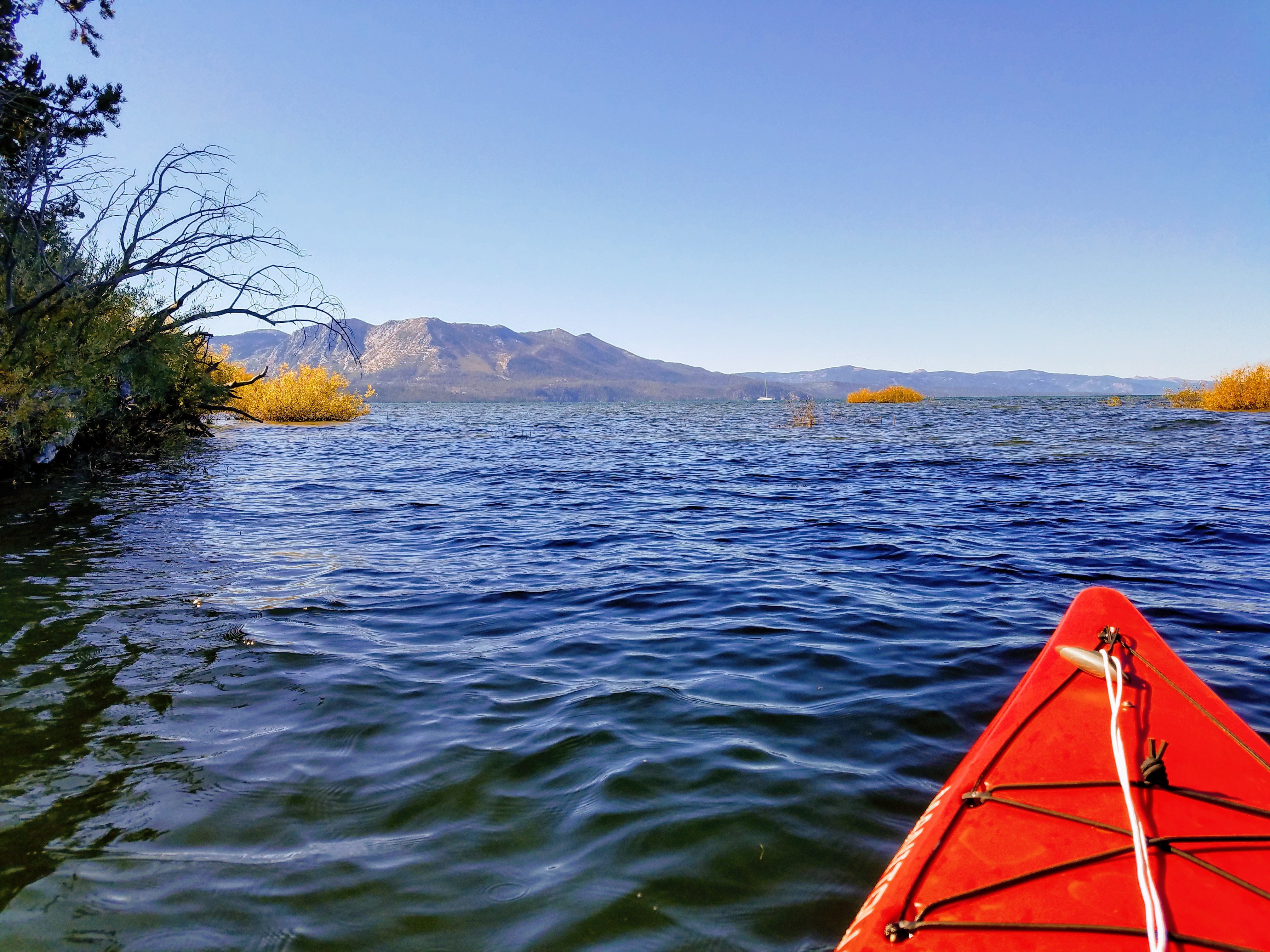 ABOUT THE GEAR
For our Upper Truckee River kayaking adventure, we used the following gear.
Kayak
We have a red Necky Manitou II, and love it. One reason we decided to go with this kayak is the extra middle seat for a child. Our 2-year old loves to come on the kayak with us! It has a hatch for storing beach toys, towels, etc. in the back. The seats adjust very easily, and you can put a rudder system on for super easy steering.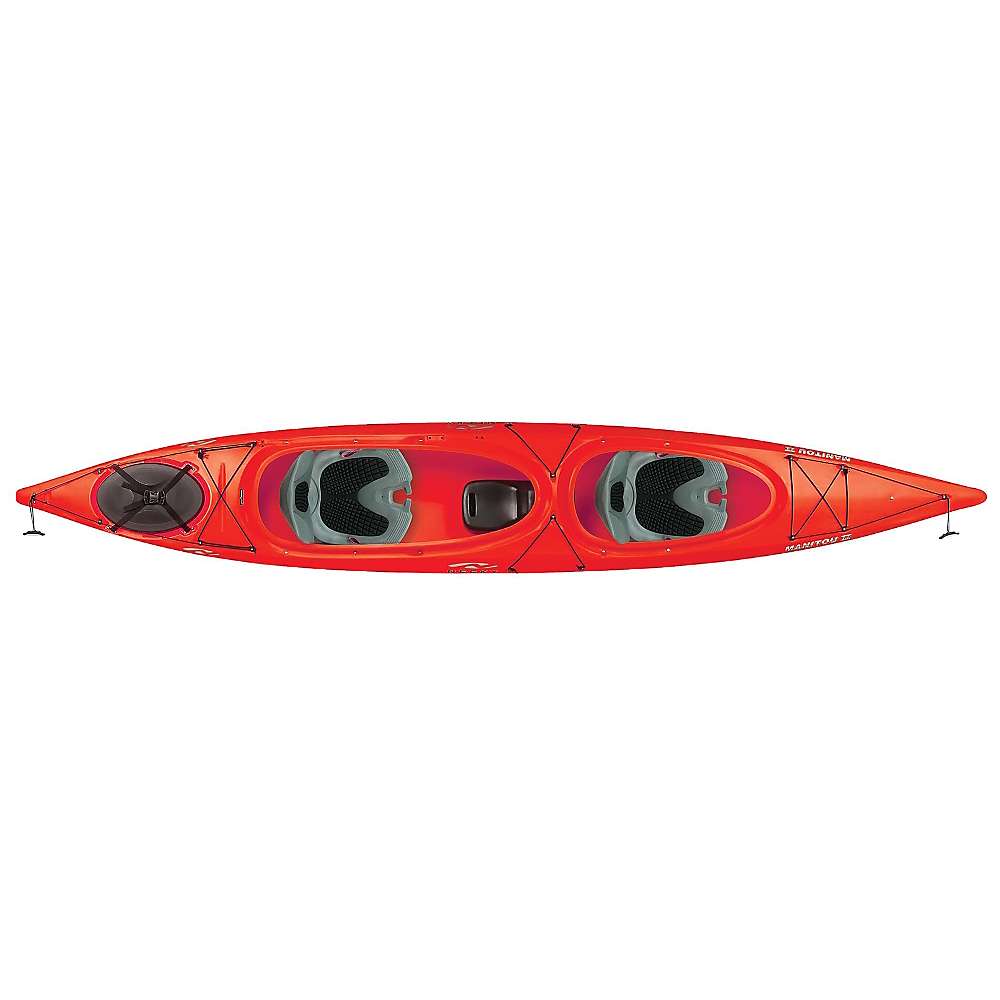 Paddles
We use Aquabound Sting Ray paddles. They are very light since they are made with carbon.

Life Jackets
Our brand of choice for life jackets is Kokatat, because they are PVC-free. We love the pockets in the front for chapstick, sunglasses, cell phone, a whistle, and snacks. The womens' is the Kokatat MsFit and the mens' is the Kokatat Outfit. We bought our life jackets in red to match our kayak!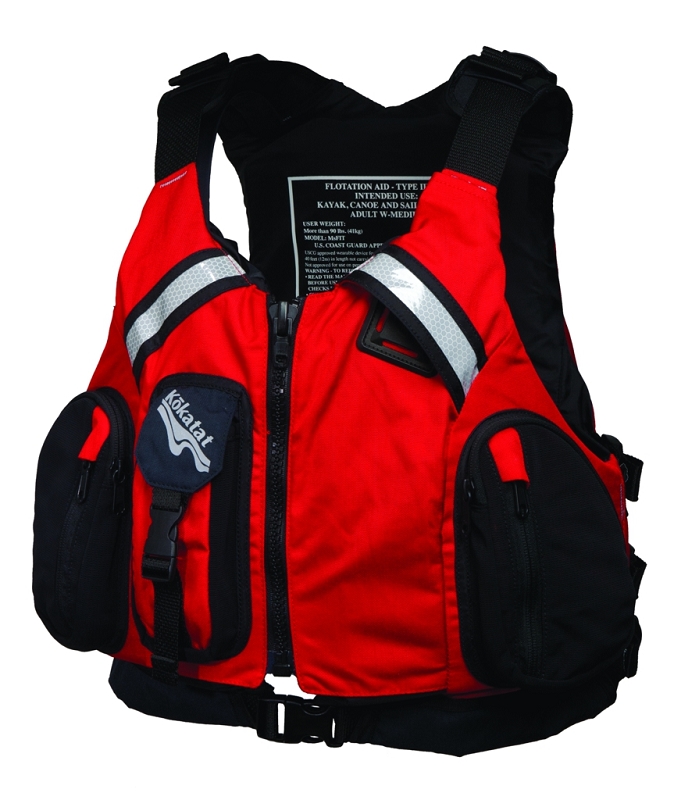 For our daughter, we use the Stohlquist Nemo. It is very comfortable on her and she likes to wear it.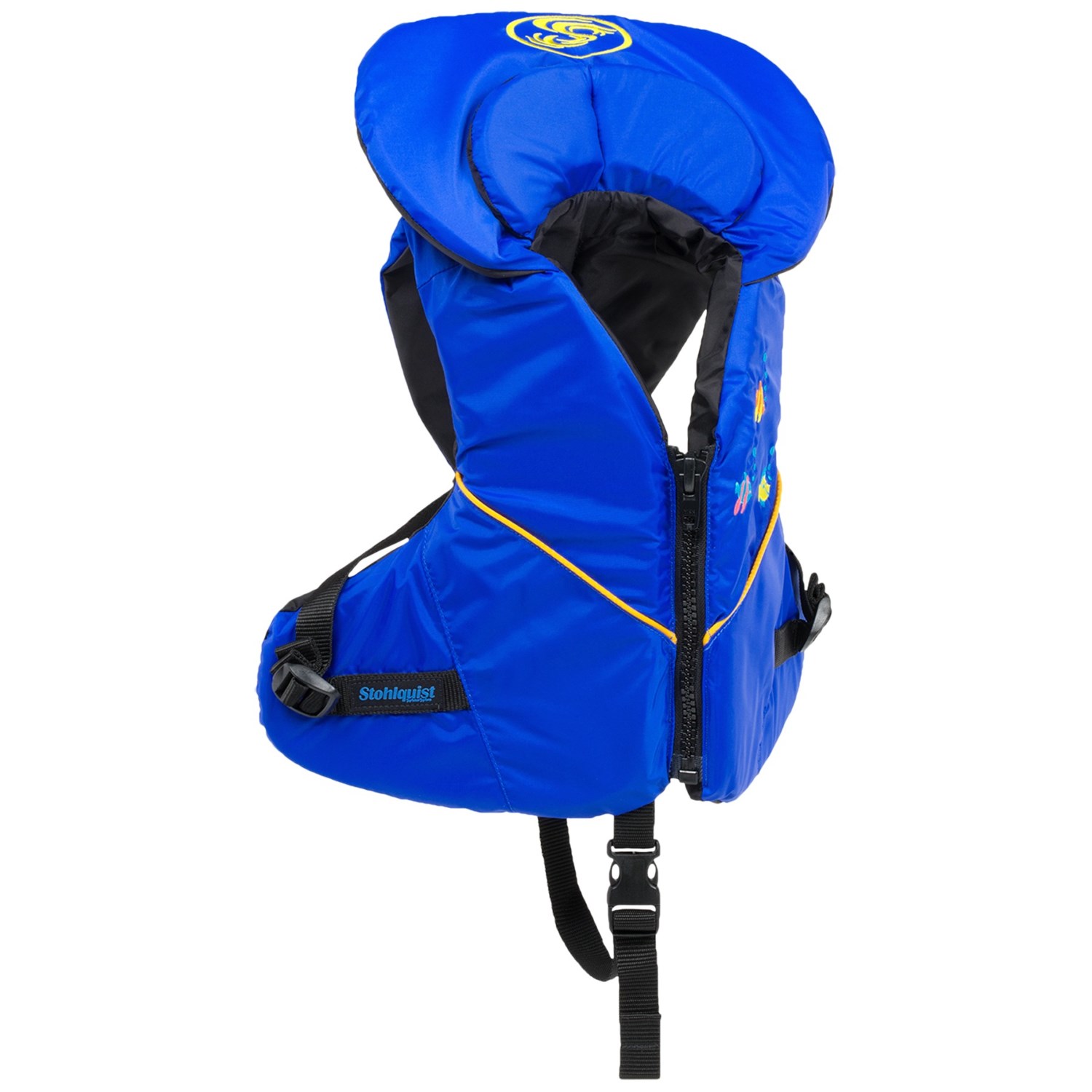 Dry Bag
Sometimes the hatch is not big enough, for example, if you are going on a long day or overnight trip. For trips like these, we use Adventure Lyon dry bags. You can bungee them on top in the front or back, or let them tail behind in the water. Your stuff with stay completely dry during the trip on the water. We put dry clothes, towels, electronics, etc. in these bags.