The Rainbow Trail at Taylor Creek in South Lake Tahoe, CA is where you can go to view the annual fall migration of the Kokanee salmon. In addition to viewing the salmon run up Taylor Creek, you may also be able to watch bears in their natural habitat. Remember to keep a safe distance while viewing the wildlife.
Our 2-year old can watch the Kokanee salmon splashing around for hours! There is also a chamber where you can see the fish from below through a glass window, which the kids love.
The Rainbow Trail can be accessed off of the Camp Richardson bike trail, or there is also a parking lot there. Turn on Visitor Center Rd and you will reach the parking lot and a really neat visitor center.
Here is the location of the Rainbow Trail: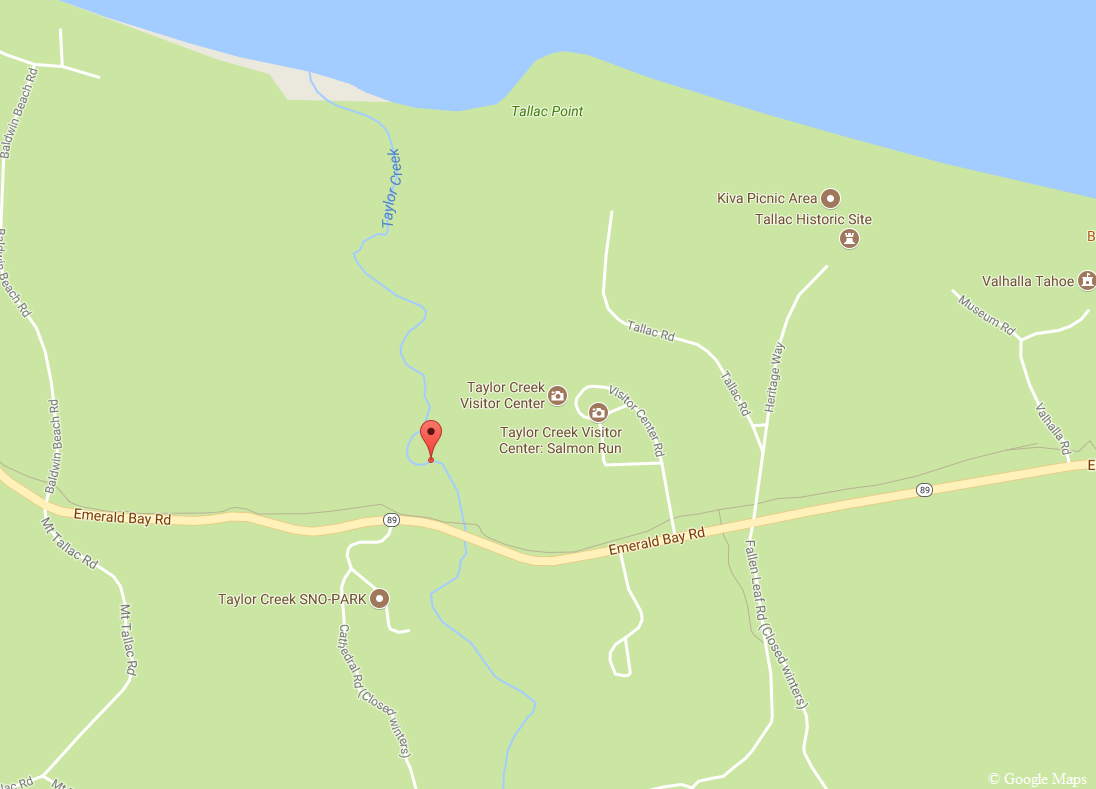 The trail is a short, level walk that takes about 5-10 minutes to get to the salmon viewing boardwalk.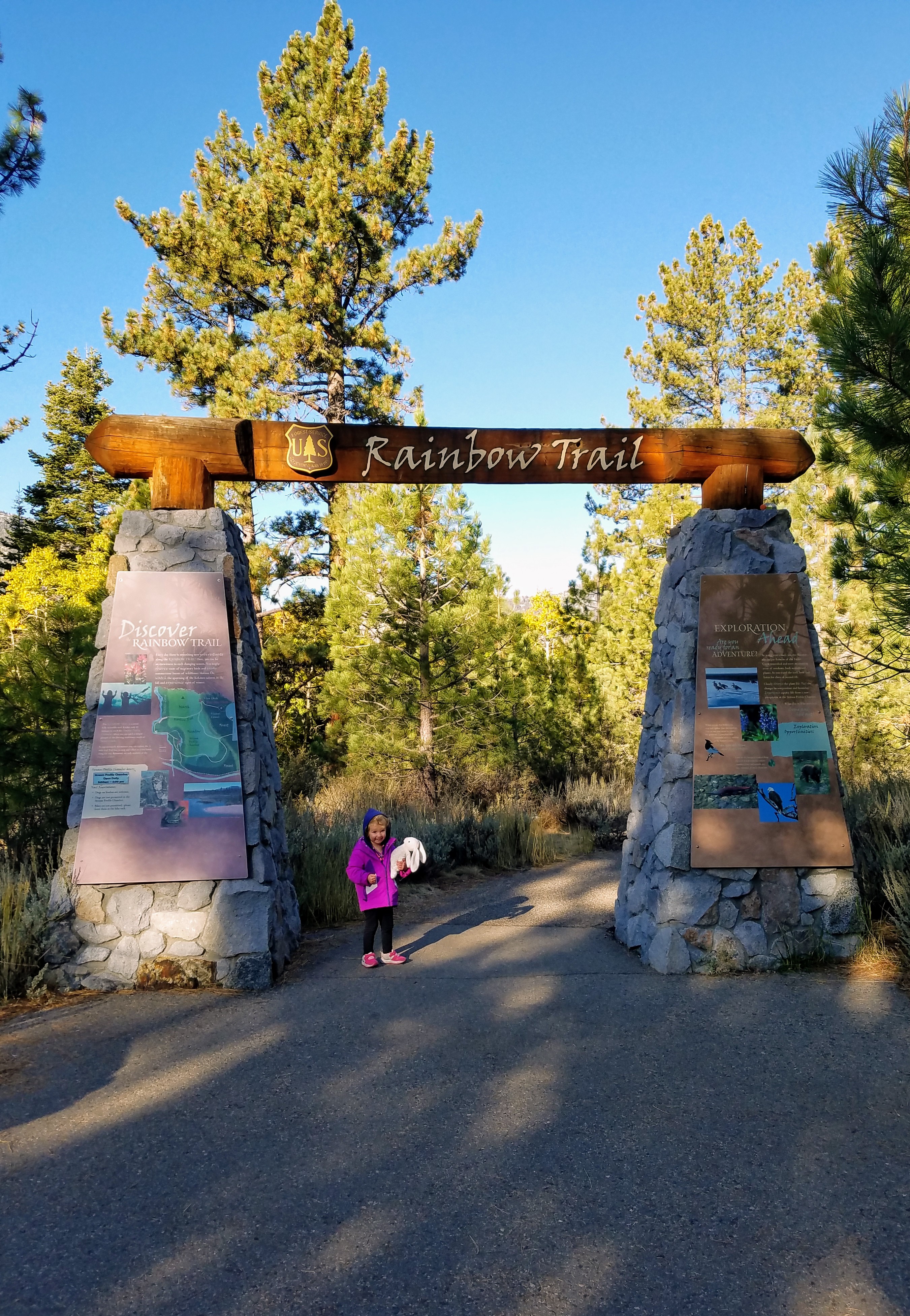 Just before you reach Taylor Creek, you will come to a viewpoint of Lake Tahoe.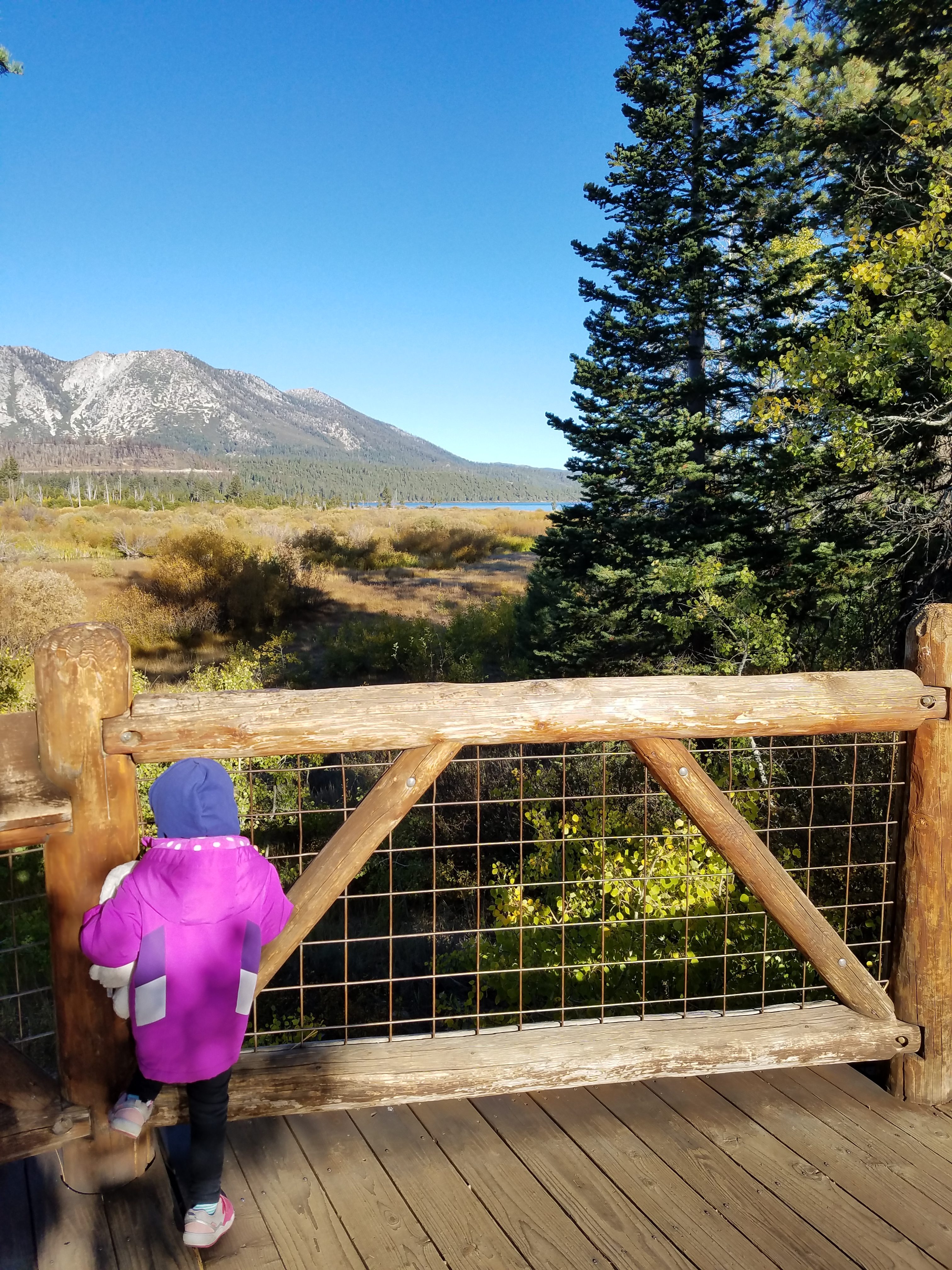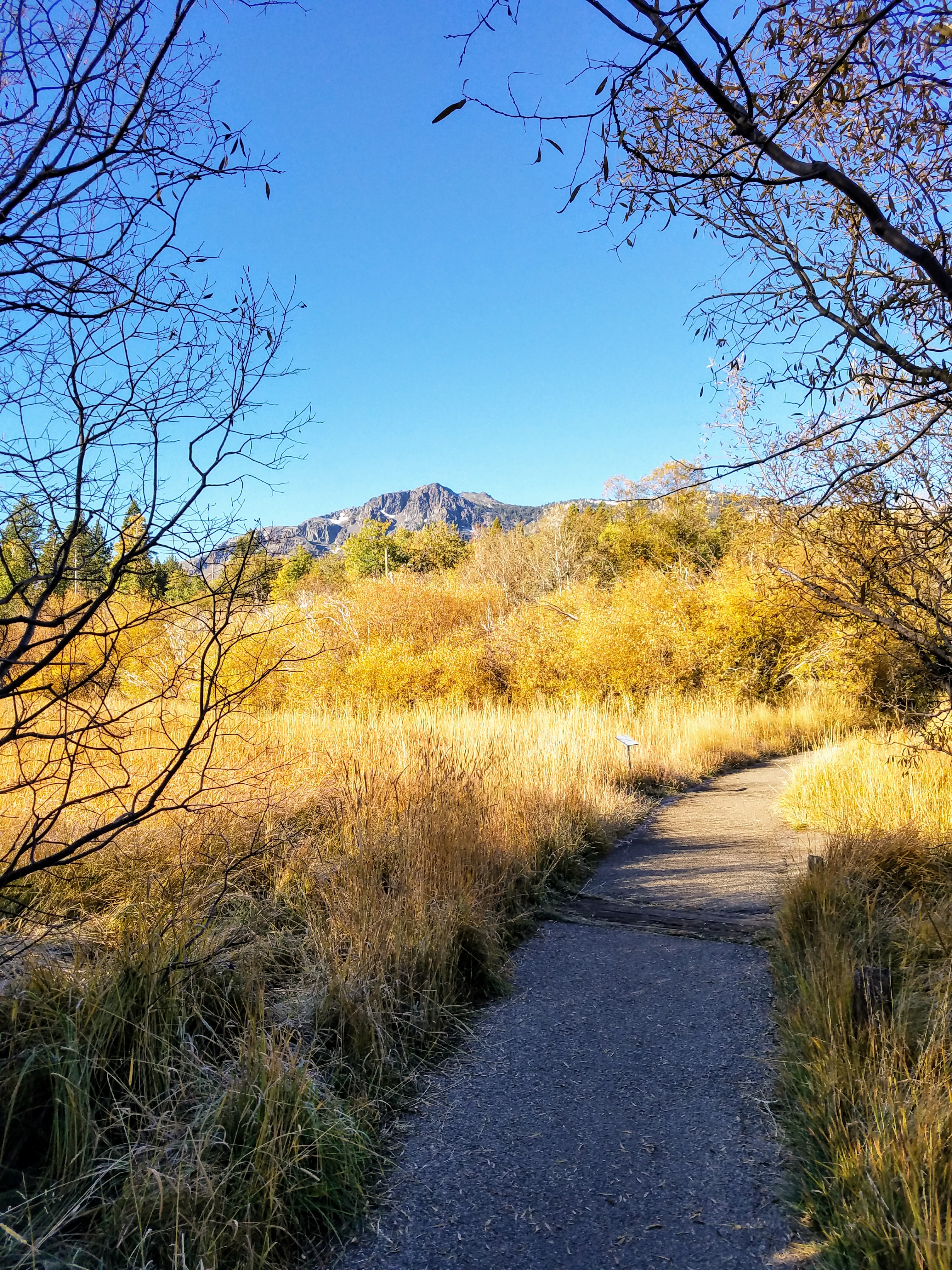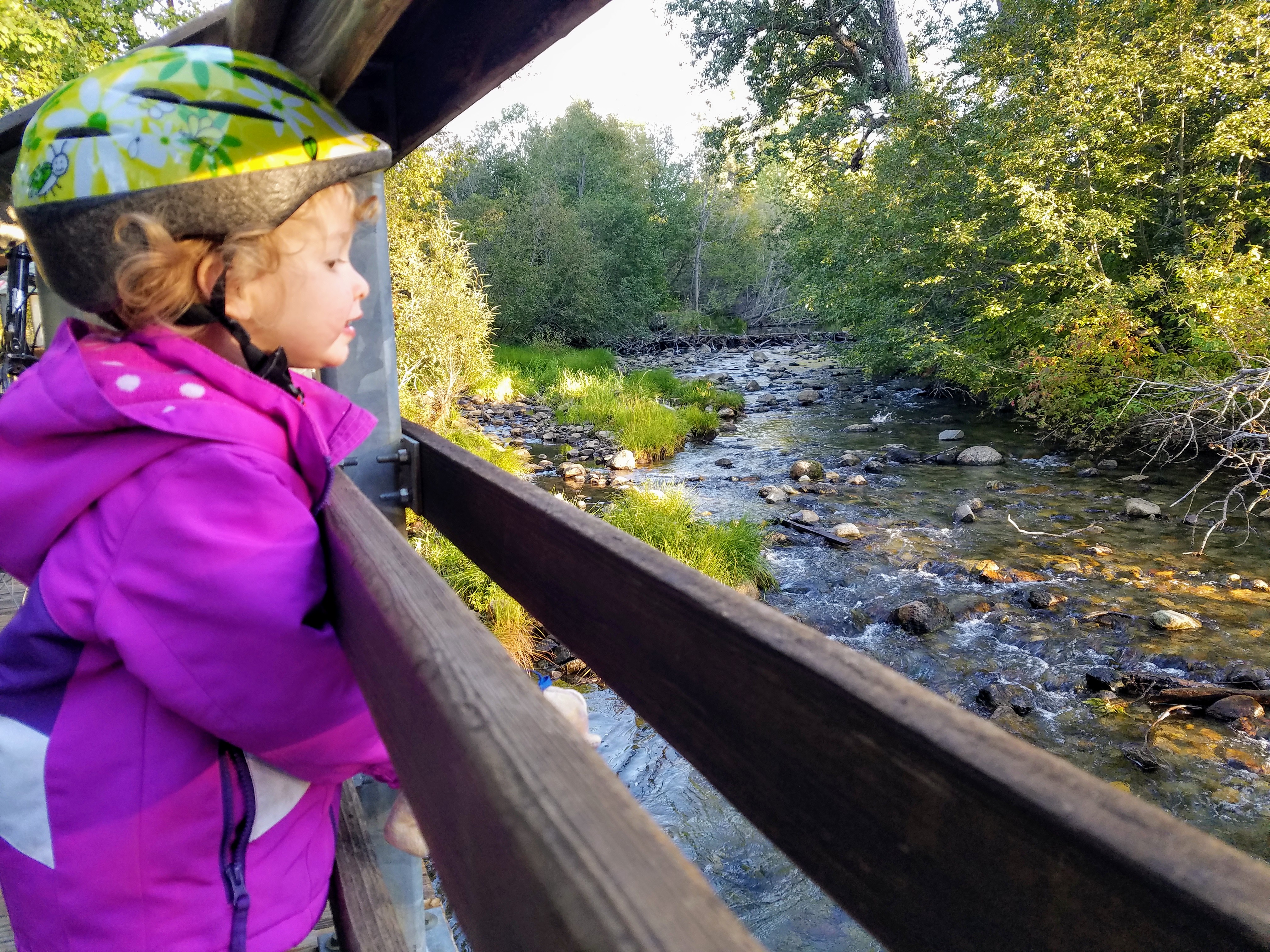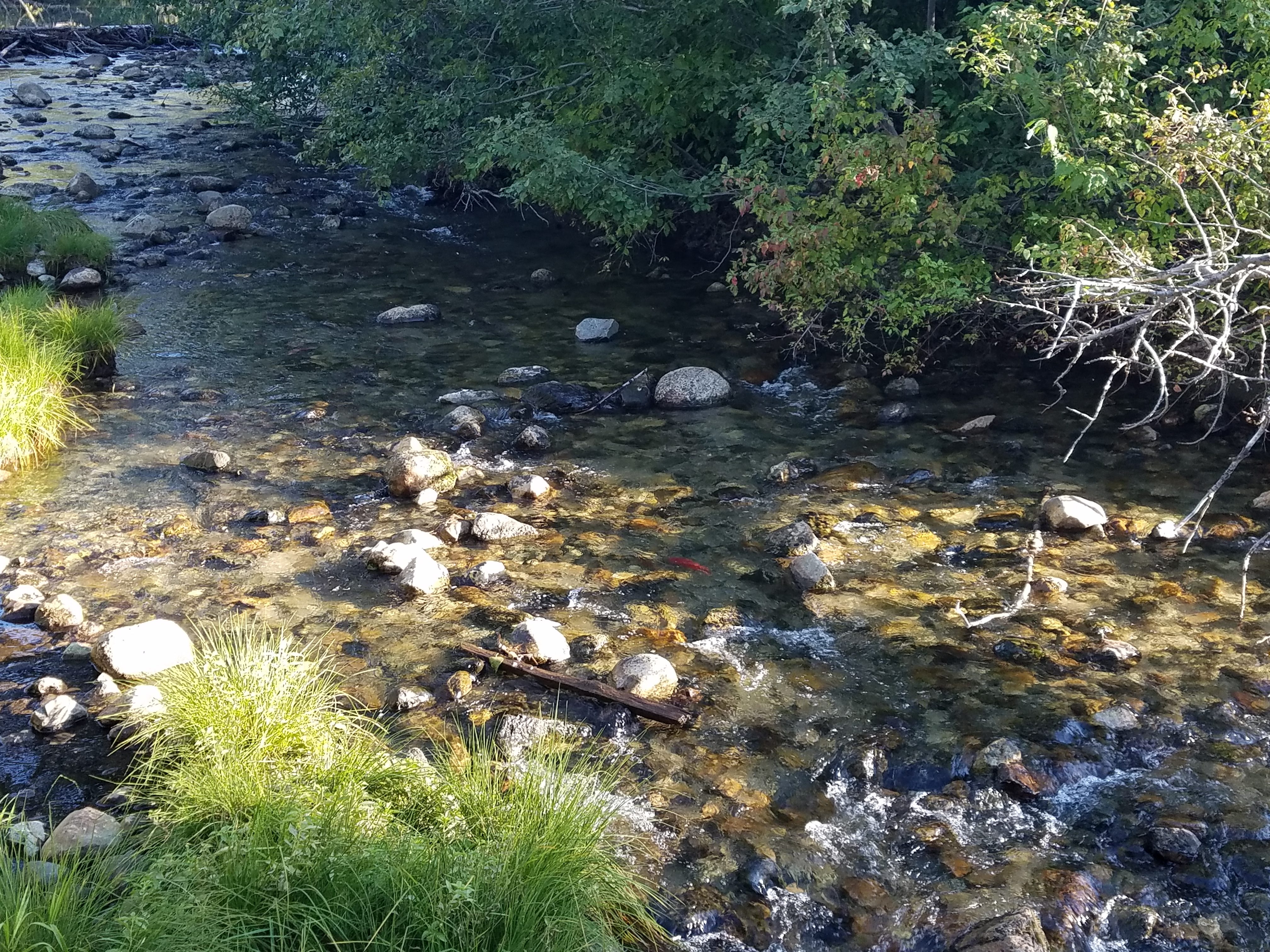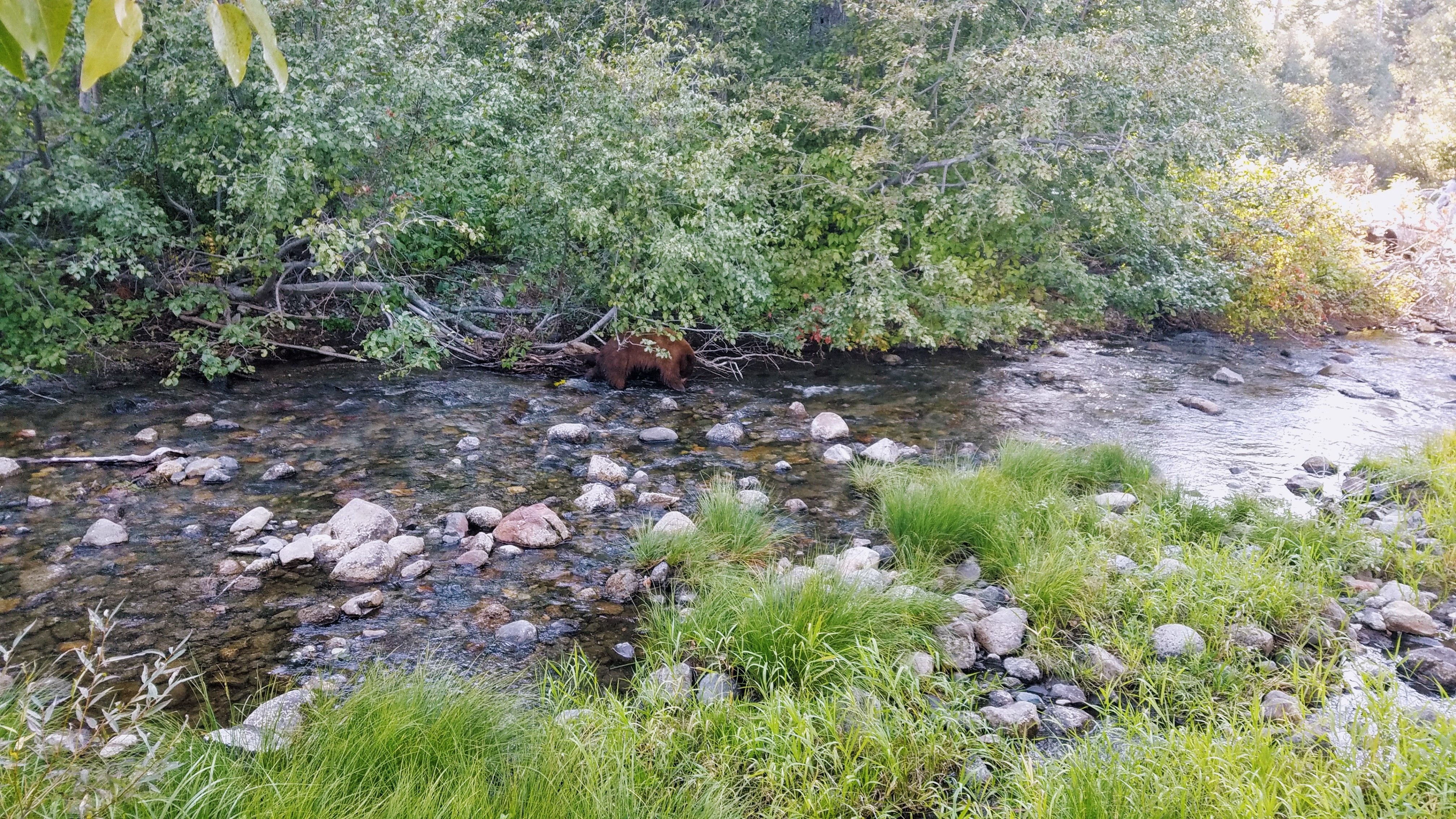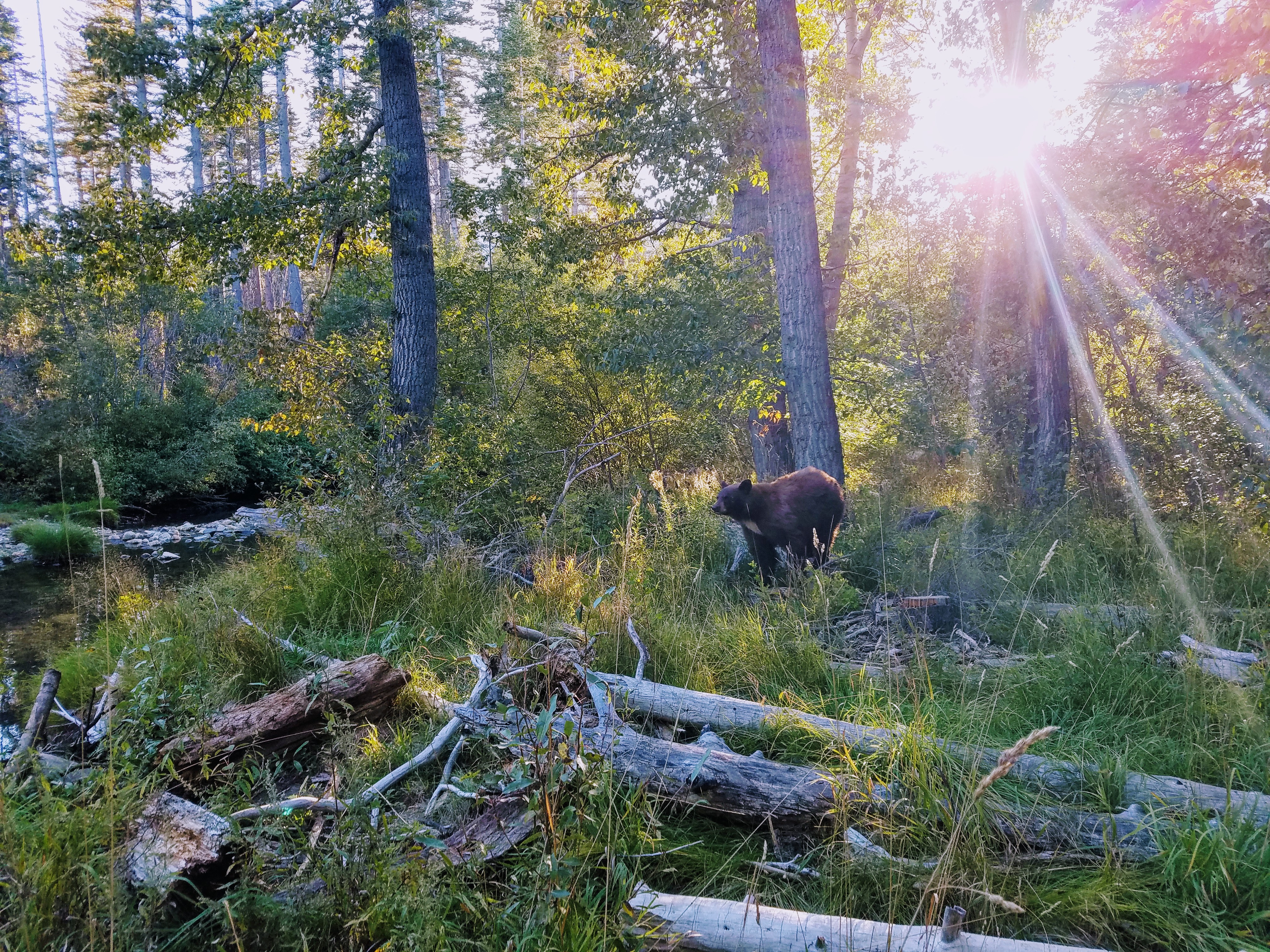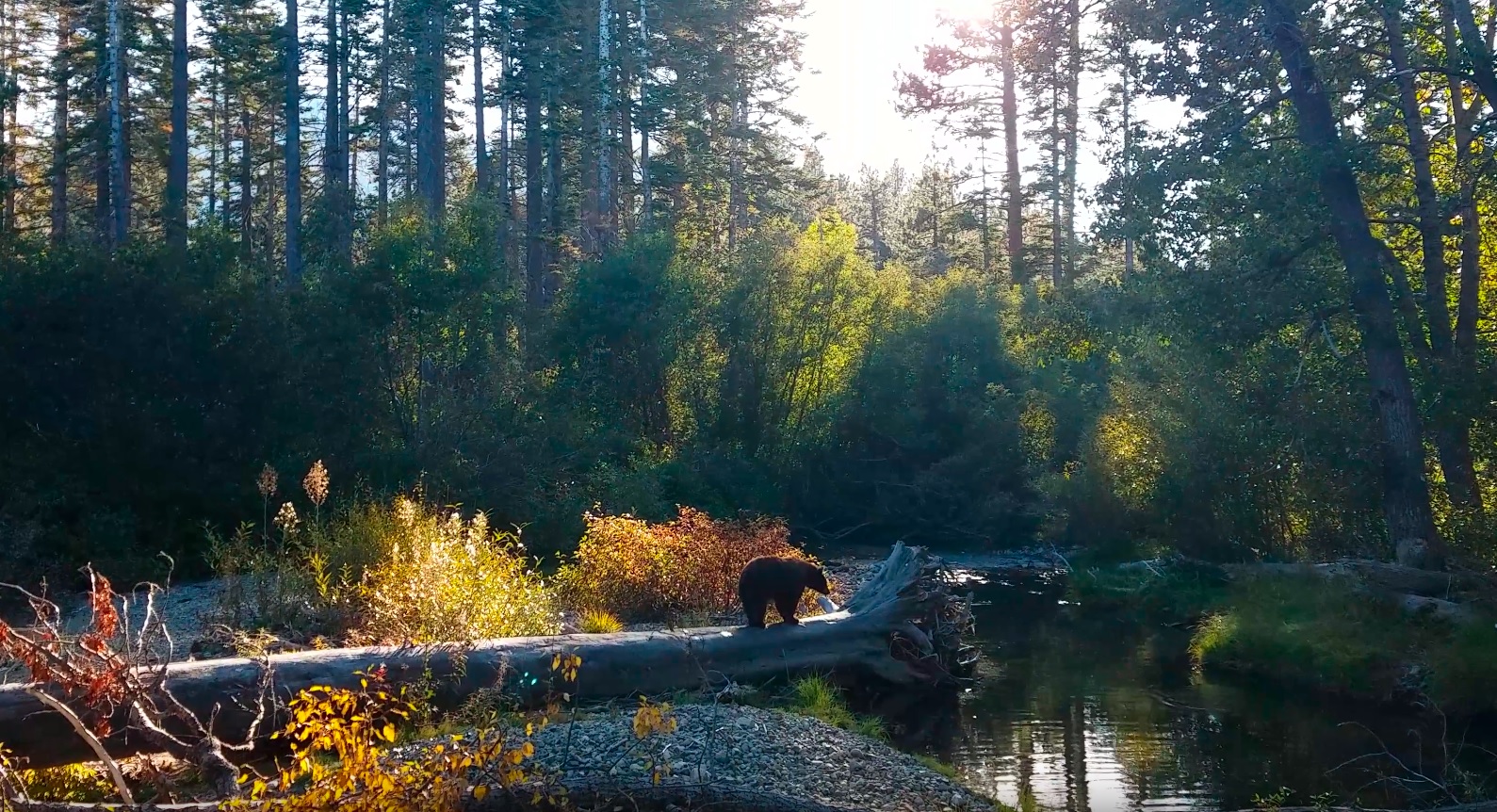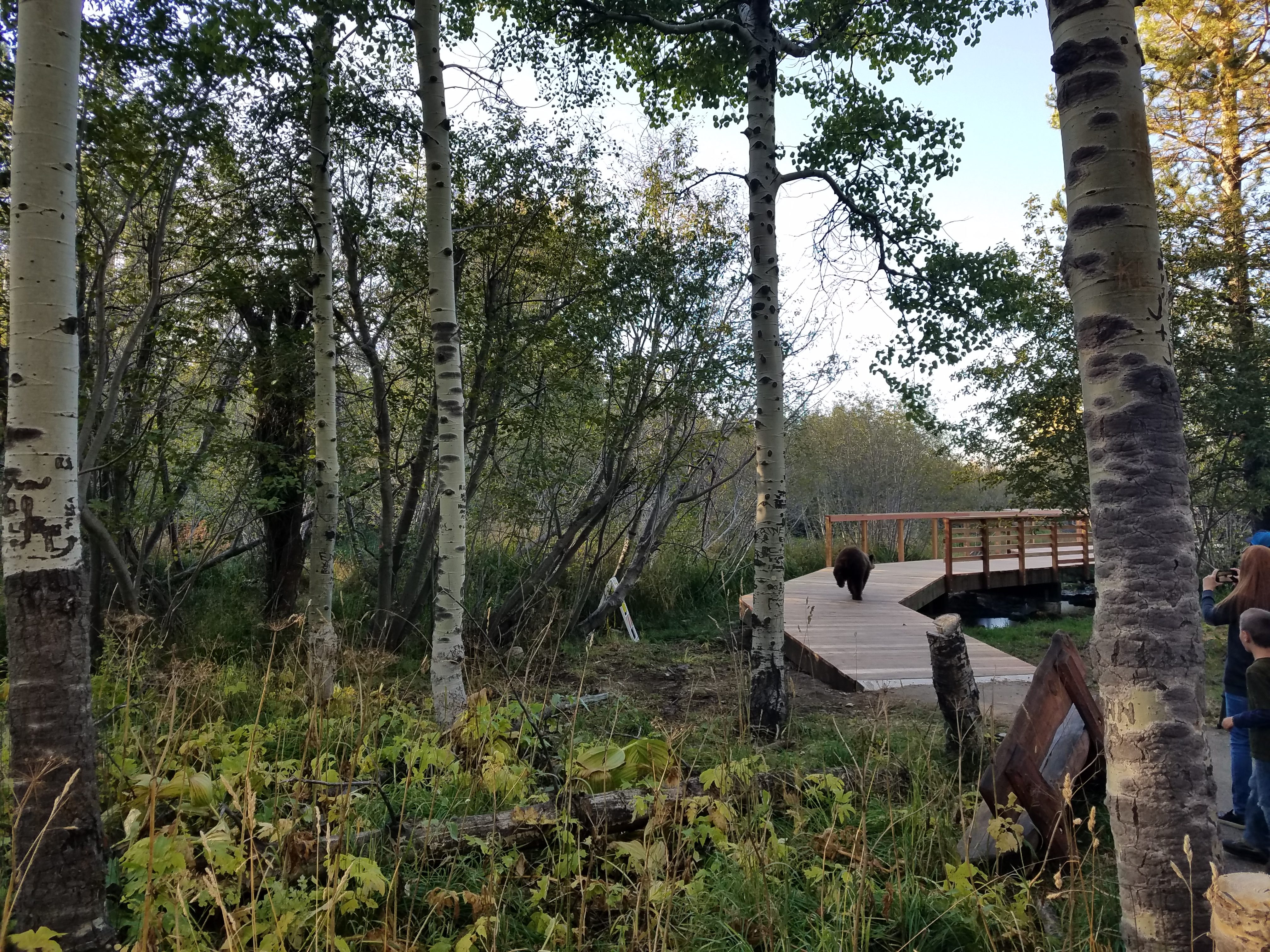 The trail loops around back to the parking lot, and on the way is the chamber where you can see the fish through the glass.