The Cascade Falls Trail is about 1.4 miles out and back. The beginning of the trail is easy, but towards the end there is some rocky and steep cliff areas where you should take care of the little ones. The view of the Cascade Falls in the end is beautiful, and you can begin to see the falls about halfway to the end from a distance. There is a parking lot at the Bayview Campground, and there you will also find the trailhead.
Here is the location of the Cascade Falls trail: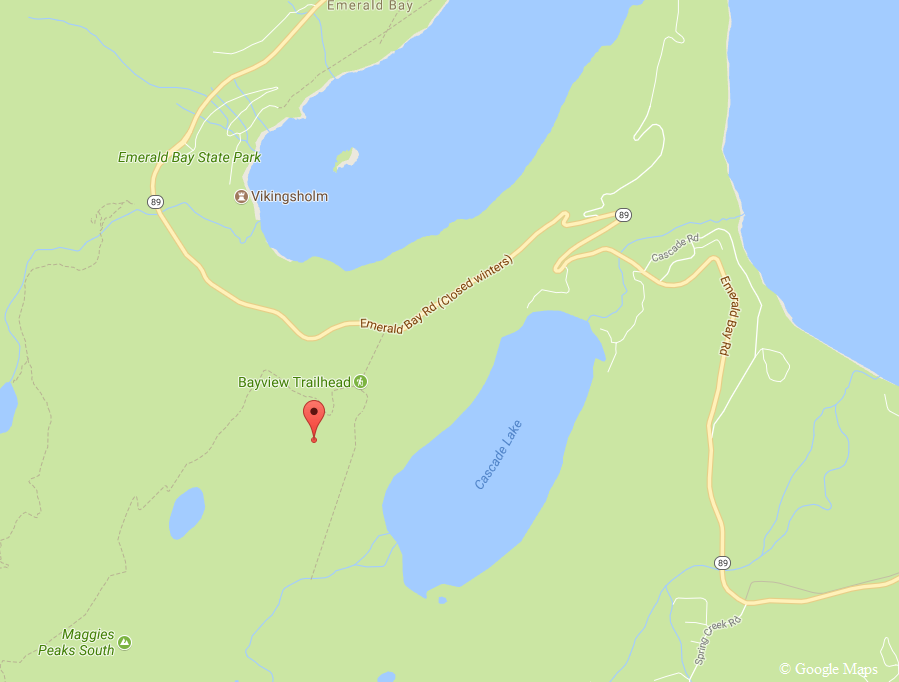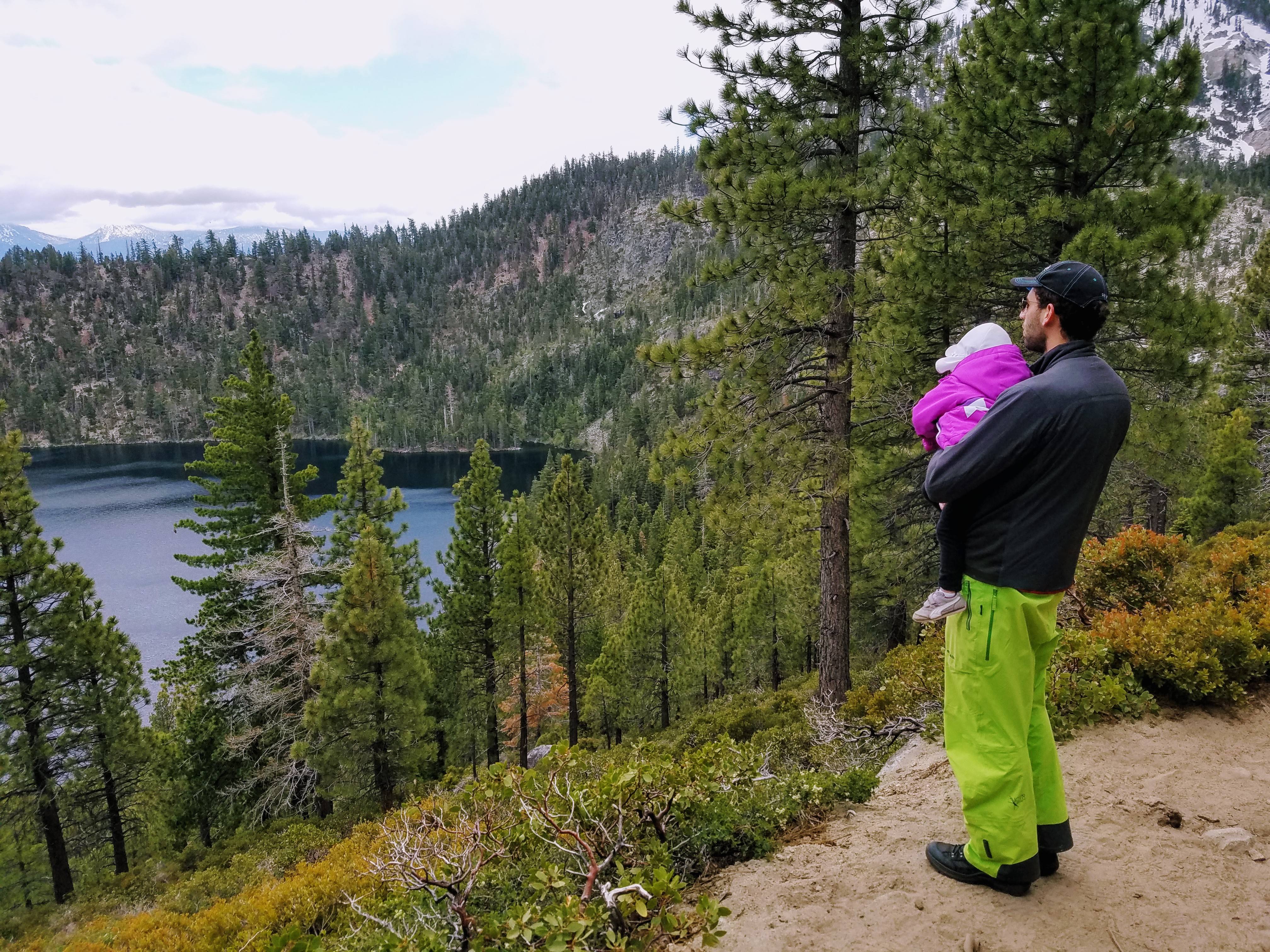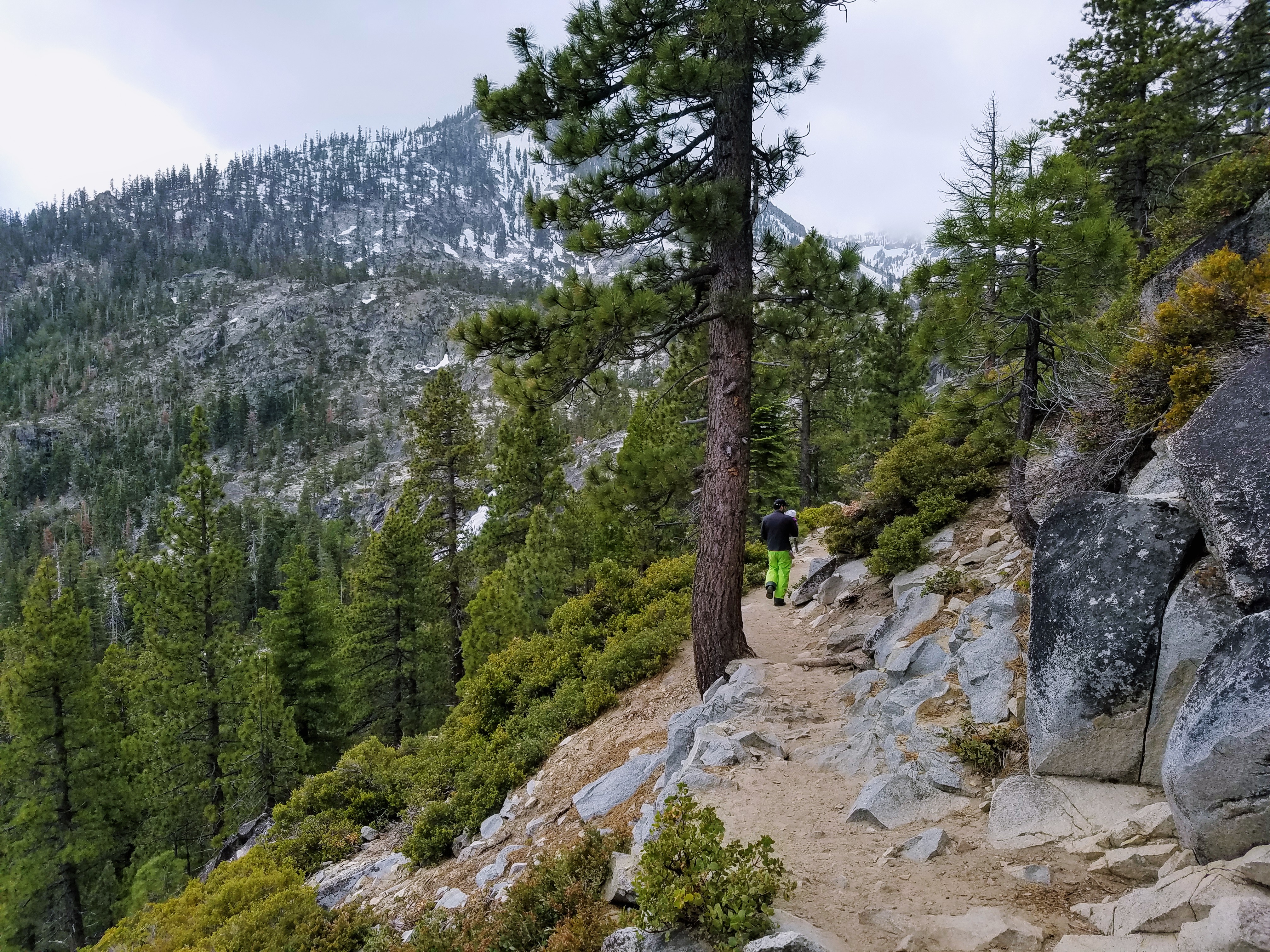 A little hard to see in this picture, but if you look closely you can see the Cascade Falls on the left.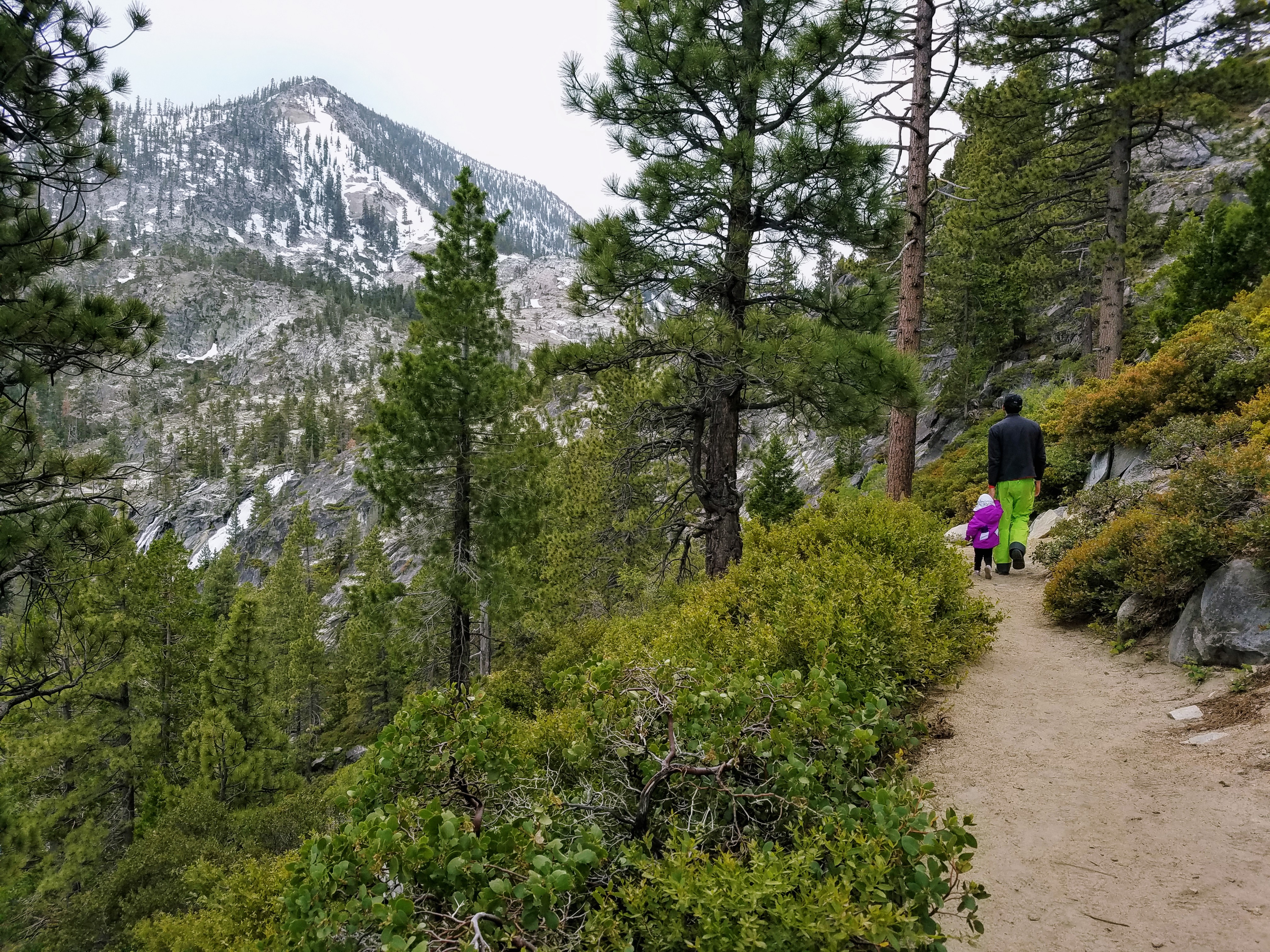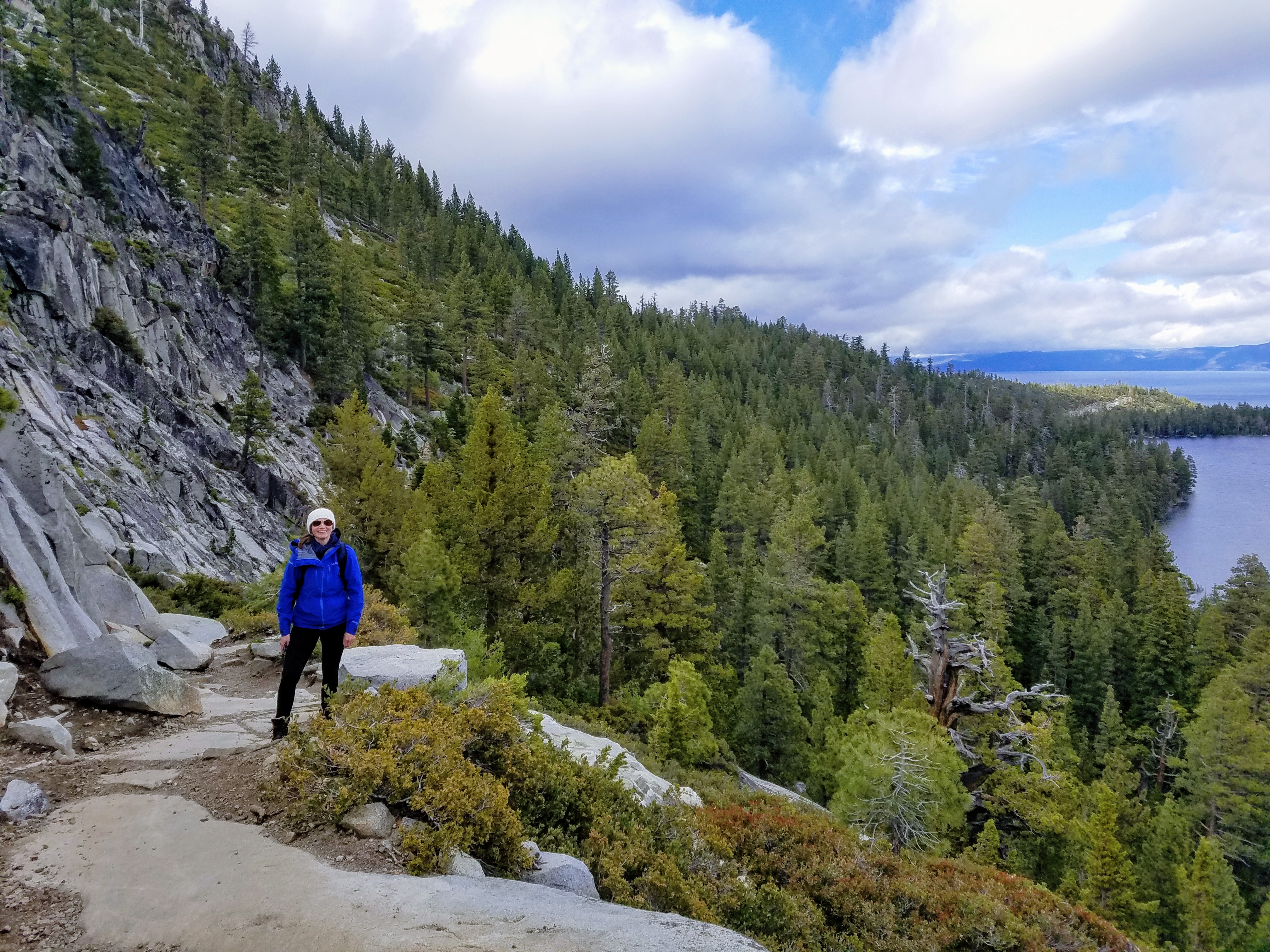 Great spot to eat a snack, overlooking Cascade Lake and Lake Tahoe in South Lake Tahoe, CA.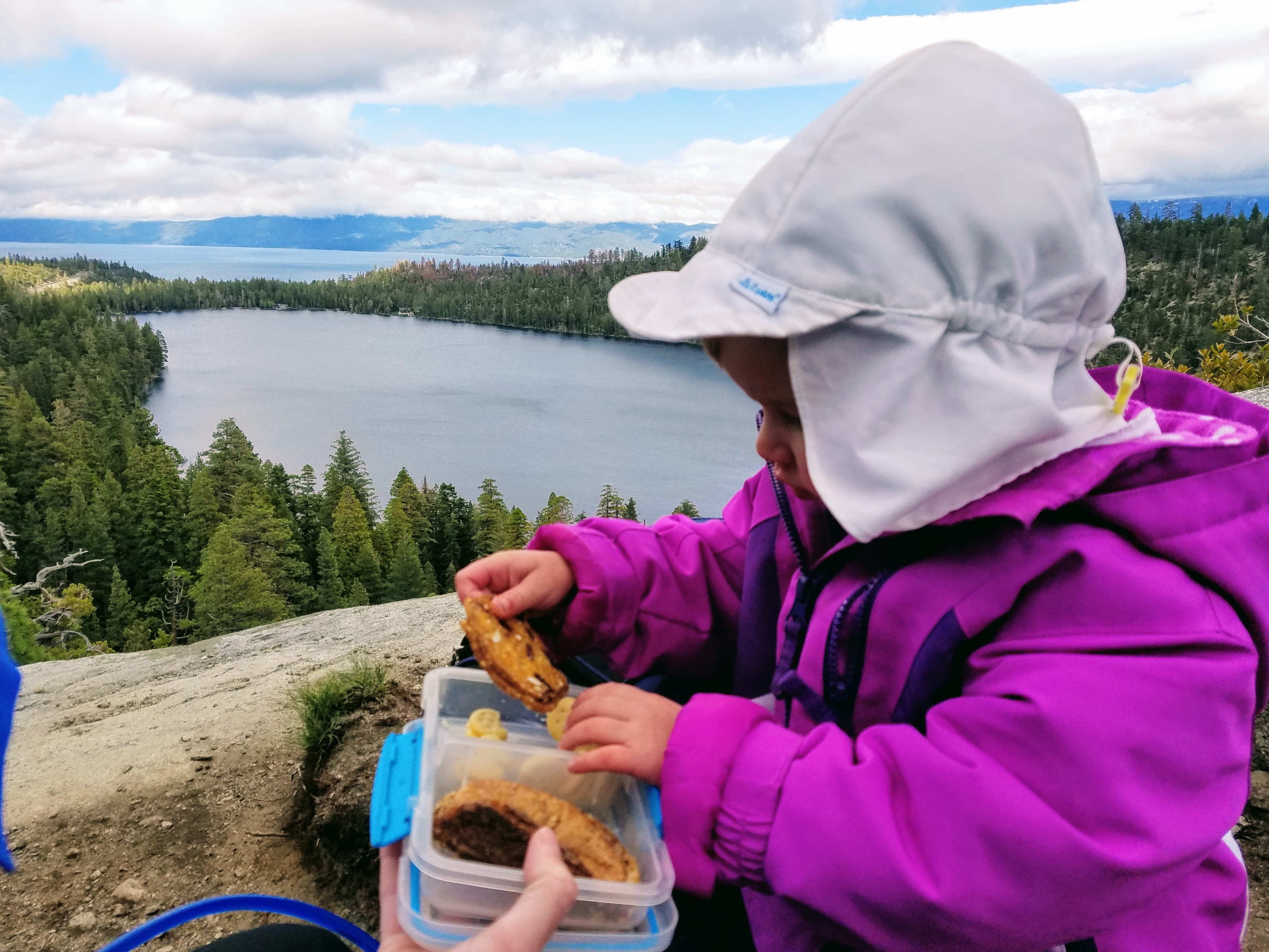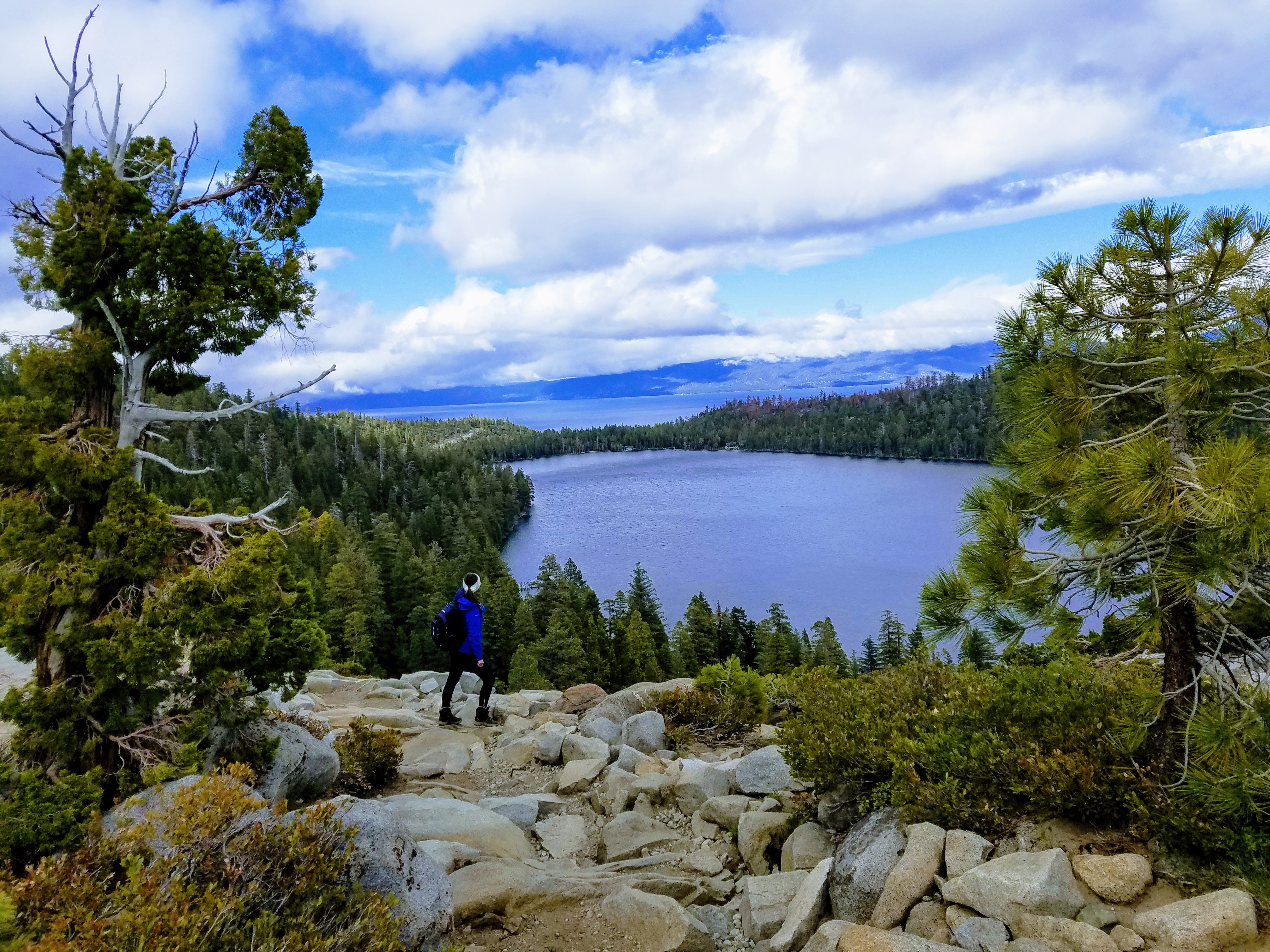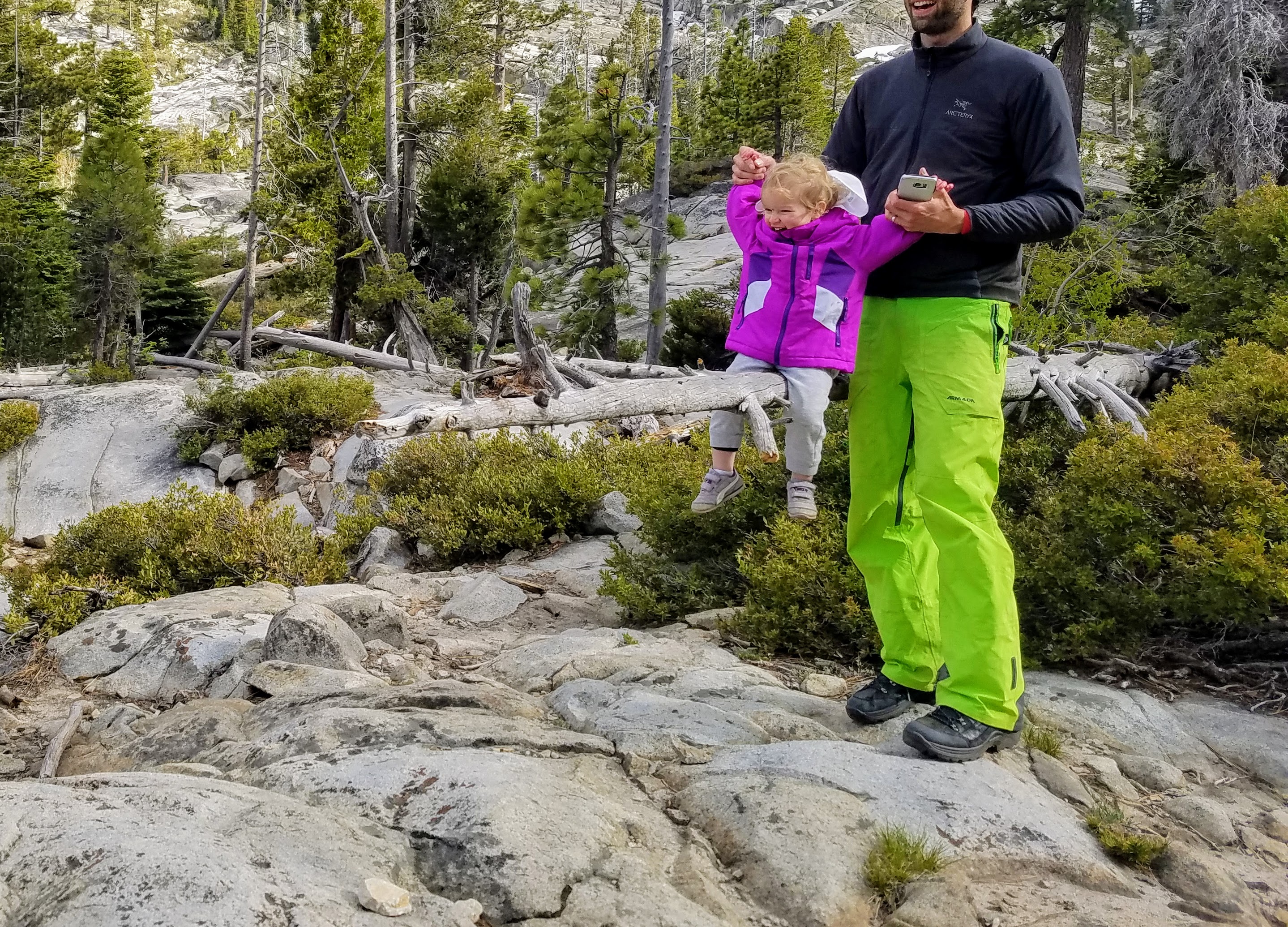 Here is the top of the Falls…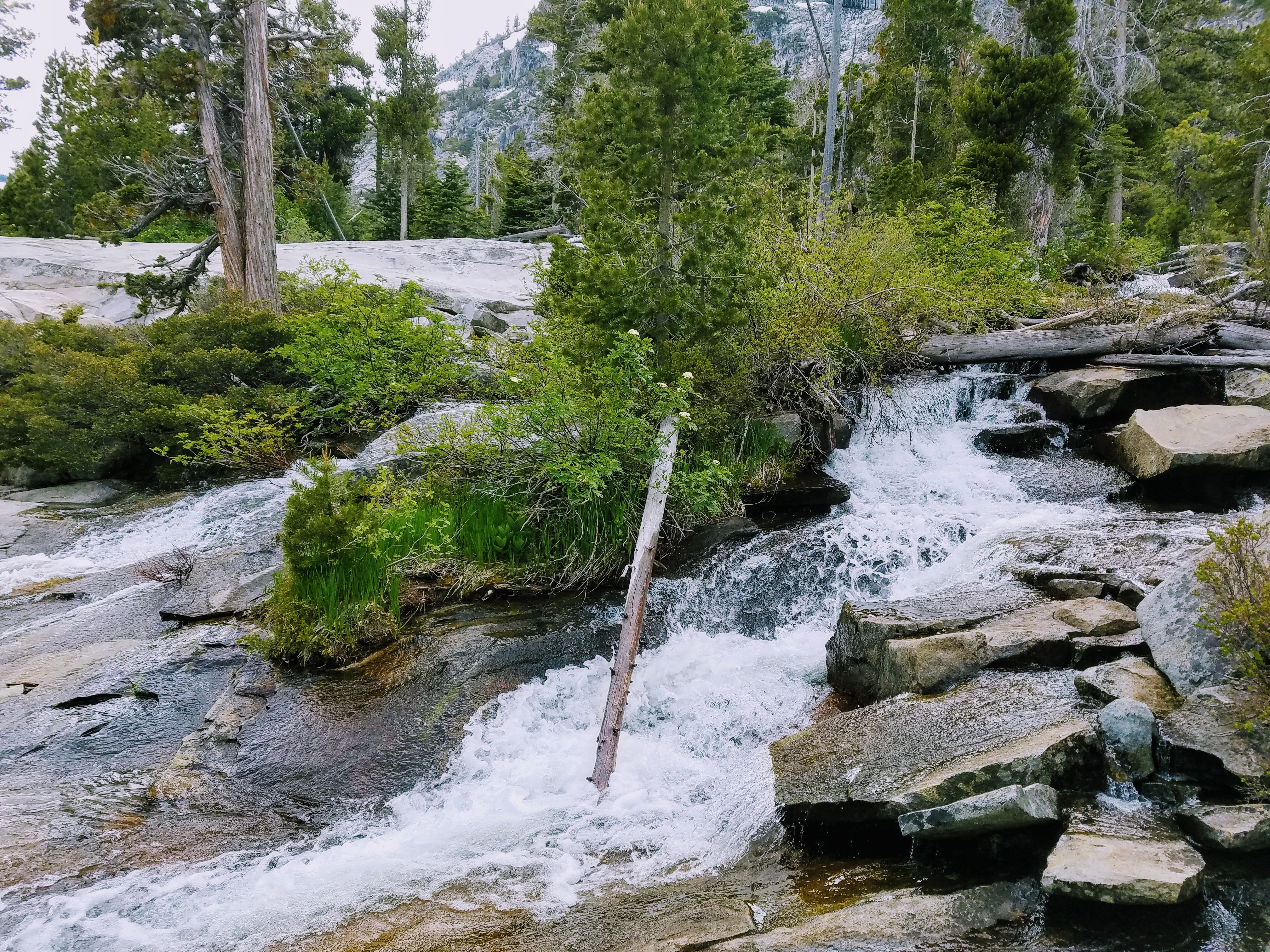 And looking down as it pours into Cascade Lake.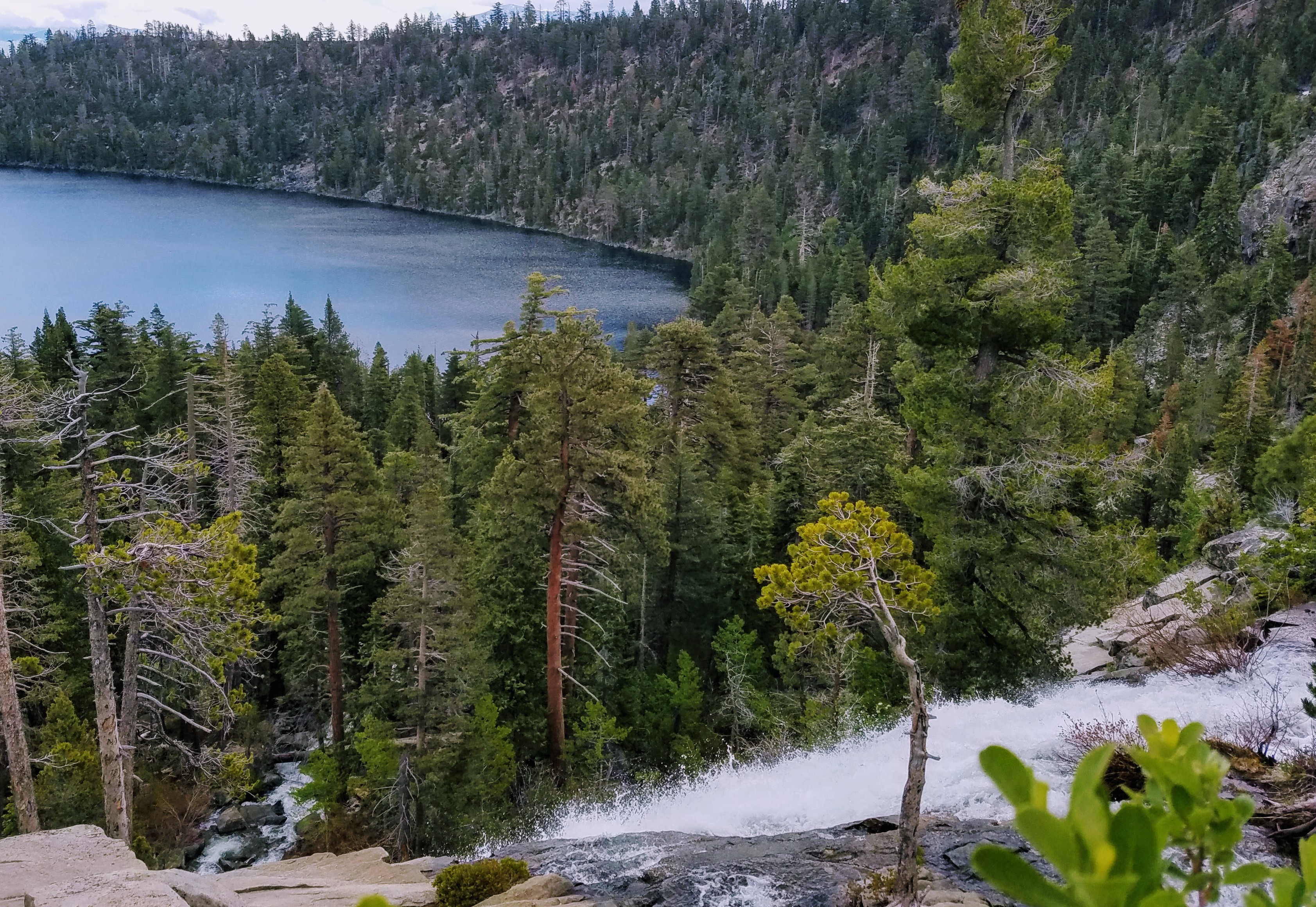 ABOUT THE GEAR
For our Cascade Falls hiking adventure, we used the following gear.
Toddler Backpack Carrier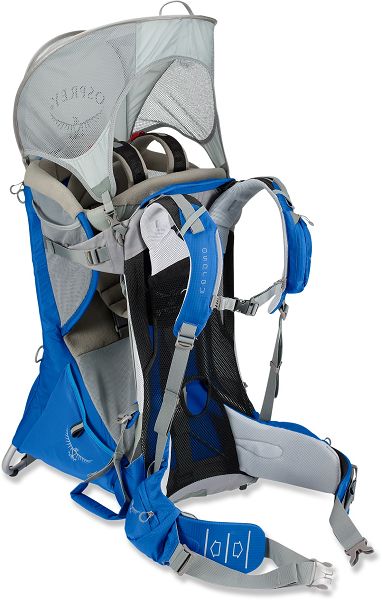 We use our Osprey Poco AG Plus toddler carrier anywhere we go outdoors. We let her have fun until she is tired, and then this handy backpack takes over! Definitely recommend it to anyone with small children exploring the outdoors.
Outerwear
For Summer/Fall hiking in Tahoe, we hike in our Lowa hiking boots. They are really comfortable and have great traction on rocks/gravel. They provide excellent ankle support. For both men and women, these Lowa hiking boots come in many different colors to choose from.
Lowa Men's Renegade GTX Hiking Boot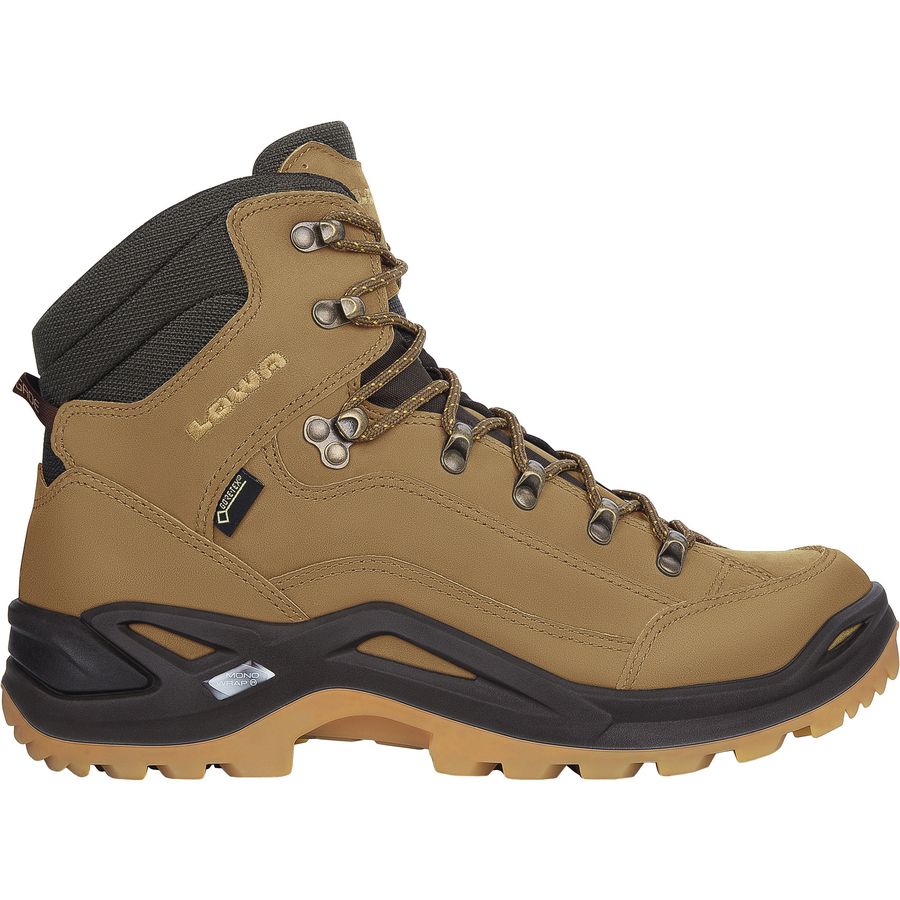 Lowa Women's Renegade GTX Hiking Boot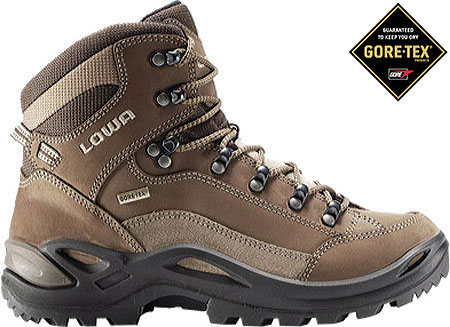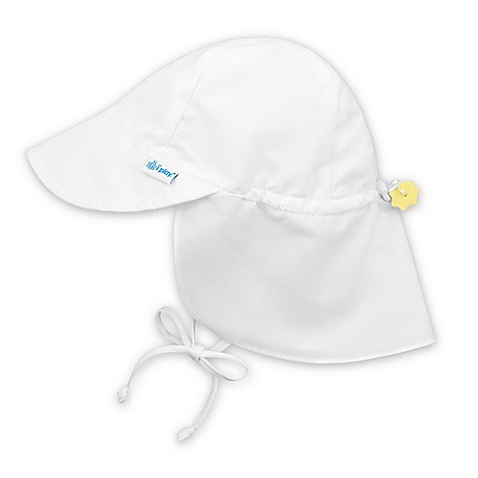 We take this hat everywhere! It protects our toddler's face and neck from the harmful sunrays on our hikes and outdoor adventures.